As fans on Reddit have noticed, a listing on Amazon France has revealed the intriguing details. It's not exactly unheard of for new releases to be accidentally revealed by the corporation, and although we can't be 100% sure at this stage, it sure seems legit - especially as FJM has been pretty vocal about plans for his next release, and a poster for his Hollywood Bowl show contained the album title in Japanese.
As well as the release date and title (which may or may not contain an errant capital 'S'), Misty's next LP is apparently just a single-disc affair.
Here's a screenshot of the relevant info for if (when) the Amazon listing gets wiped out: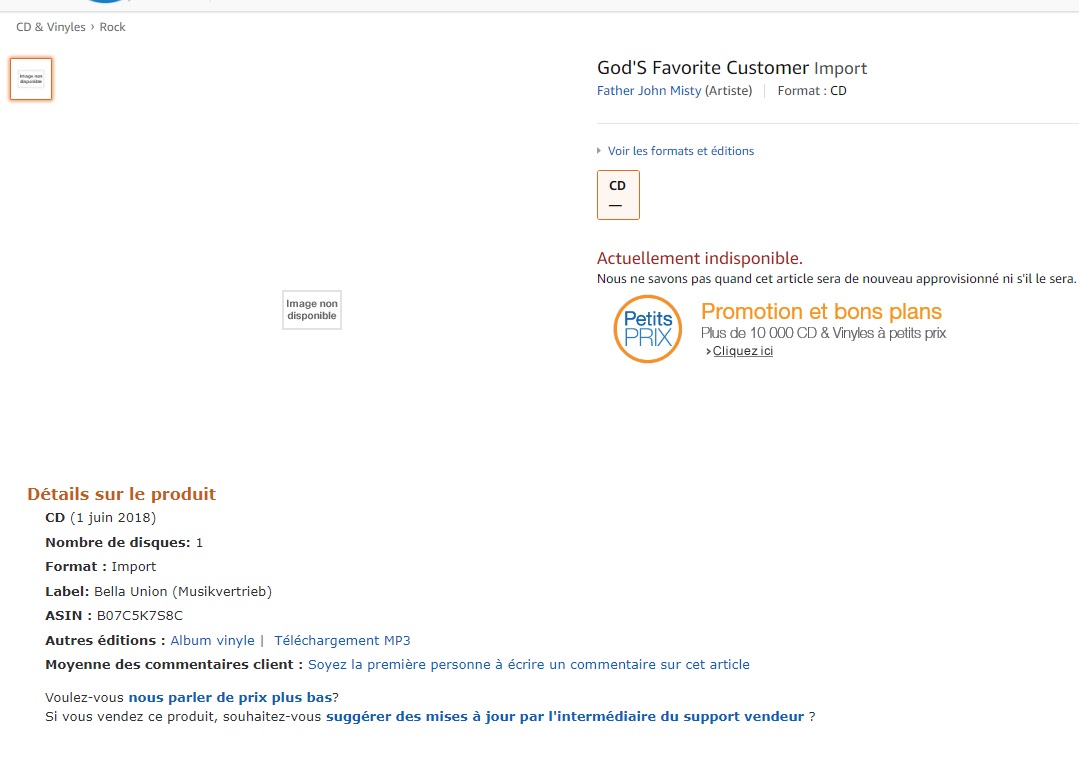 Just over a year ago Misty released third album Pure Comedy, but between country covers, headline sets, and collabs with Jonathan Wilson, he's managed to find time to work on LP4. He's discussed his next moves a fair bit, revealing last year that his new album was "pretty much done" and that Jonathan Rado (The Lemon Twigs, Foxygen) was involved. These days it's hard to know when Misty's telling the truth and when he's just messing with everyone, but it looks like he was shooting straight about his new record.
Latest single "Mr. Tillman" is out now via Sub Pop/Bella Union.