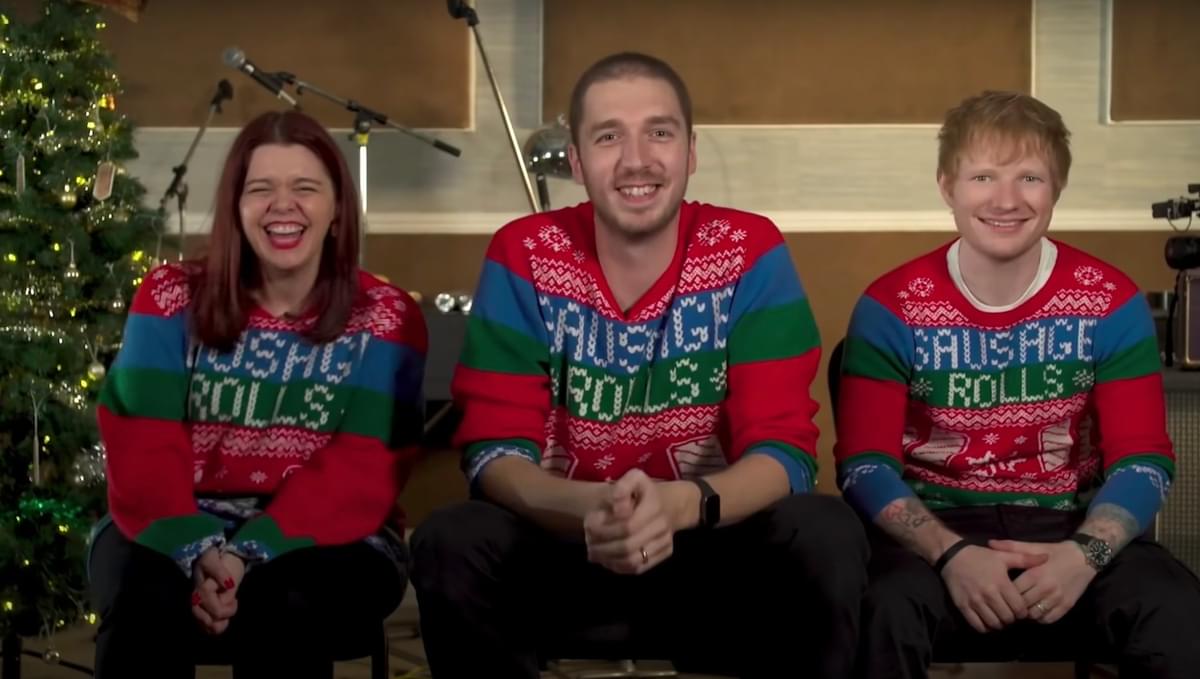 Elton John and Ed Sheeran will feature on LadBaby's fourth Christmas charity single
LadBaby are aiming to get their fourth consecutive Christmas number one with help from Elton John and Ed Sheeran on the upcoming charity single "Sausage Rolls For Everyone".
Last week Ed Sheeran and Elton John released their joint Christmas single "Merry Christmas", and this morning (10 December) LadBaby have made their 2021 Christmas charity single announcement, with help from Sheeran and John.
LadBaby's upcoming fourth Christmas charity single will be titled "Sausage Rolls For Everyone", and it's a rework of Sheeran and John's recent Christmas collaboration.
Sheeran and John will also feature on the LadBaby version, which will see all proceeds donated to The Trussell Trust. The collaborators will also be donating some proceeds from their original "Merry Christmas" song to The Trussell Trust, as well as the Ed Sheeran Suffolk Music Foundation and The Elton John Aids Foundation.
"Sausage Rolls For Everyone" will follow LadBaby's 2020 Christmas single "Don't Stop Me Eatin'", and will see the YouTube stars aim to break a record for getting the most consecutive Christmas number ones.
As BBC reports, The Beatles had three in a row in the 1960s and the Spice Girls achieved the same number of consecutive Christmas number ones in the '90s.
LadBaby's "Sausage Rolls For Everyone" single will be released next Friday, 17 December.
Get the Best Fit take on the week in music direct to your inbox every Friday