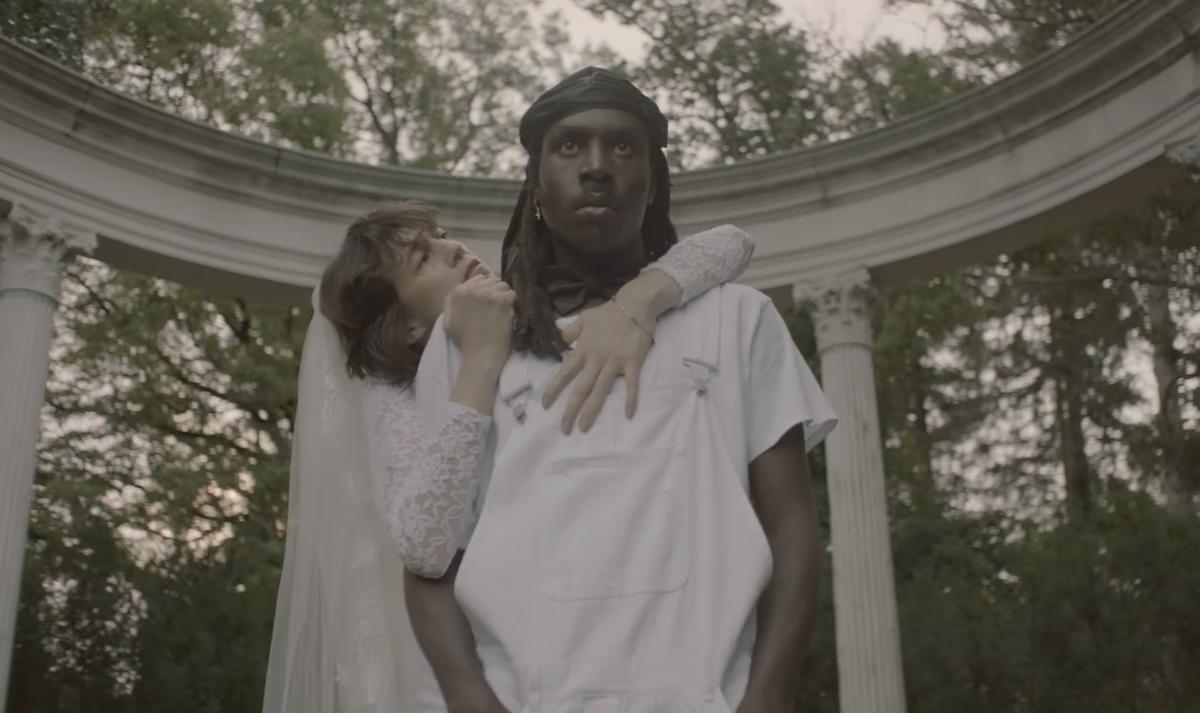 Dev Hynes guests in Charlotte Gainsbourg's new "Deadly Valentine" video
Charlotte Gainsbourg has revealed "Deadly Valentine" and shared the self-directed video, which stars Blood Orange's Dev Hynes.
The new track and video - the latest part of a new visual series - follows "Rest", the first single from Gainsbourg's upcoming LP of the same name.
"Each video came from personal, resonating ideas," explains Gainsbourg. "This song mixes wedding vows with an offbeat tone. I wanted to express the idea of a lifetime engagement; a couple running to church, from childhood to old age, a lifetime path. I asked my friend Dev Hynes if he would play my partner and he very graciously agreed. It was fun finding our younger and older selves! For my part, I had all I needed at home (with their consent of course!). I nearly asked my mother, but in the end, didn't dare…"
Rest, Gainsbourg's fourth studio album in total, will follow 2010's IRM (and 2011 compilation Stage Whispers). It's described as her first record to feature lyrics solely by Gainsbourg, although there are a few names and collaborations involved at other junctures: it's produced by SebastiAn and mixed by Tom Elmhirst (David Bowie, Lorde), and features contributions from Daft Punk's Guy-Manuel de Homem-Christo, Sir Paul McCartney, Owen Pallett, and Connan Mockasin.
Tracklist:
Ring A Ring O' Roses
Lying With You
Kate
Deadly Valentine
I'm A Lie
Rest
Sylvia Says
Songbird In A Cage
Les Traits
Les Crocodiles
Les Oxalis
Rest is out 17 November via Because.