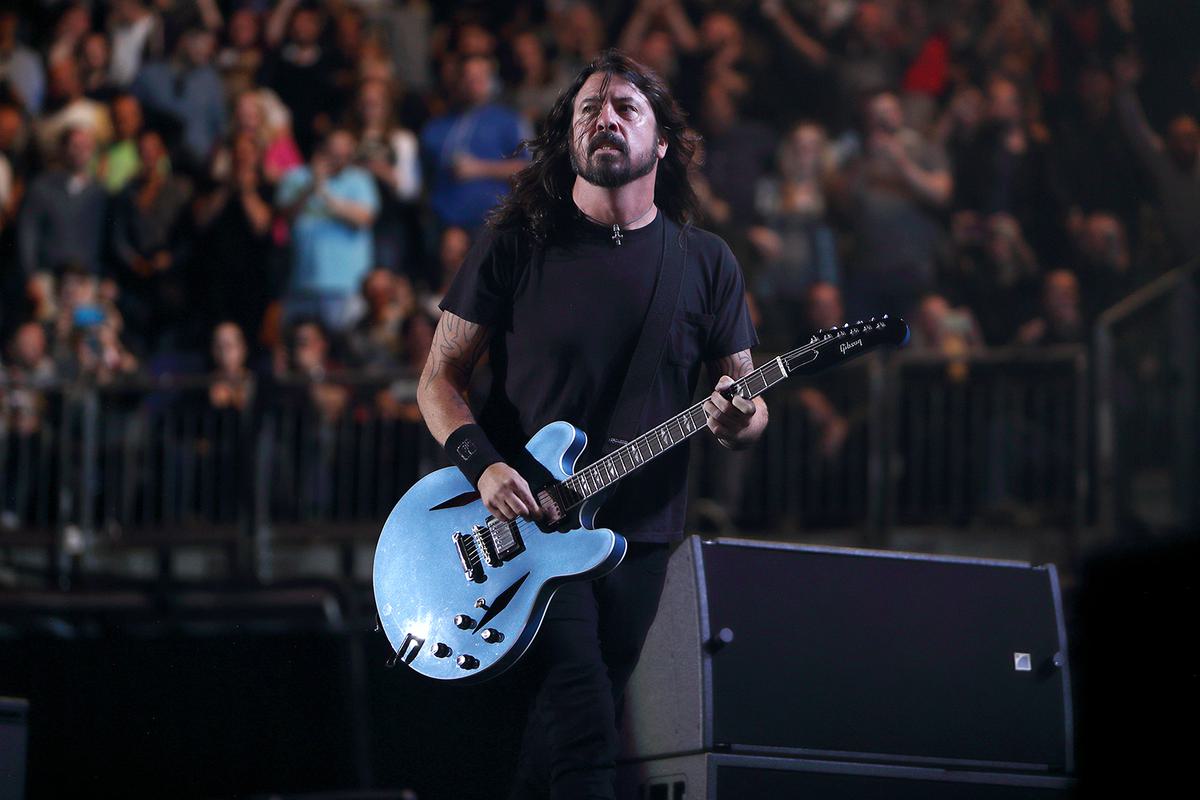 Dave Grohl has a life dream of being a drummer for his daughter Violet
Rock legend Dave Grohl has revealed that he'd love to be a drummer for his 14-year-old daughter Violet, saying it's "one of my life dreams".
With Foo Fighters' 10th album Medicine At Midnight arriving next week (5 February), lead vocalist and all-round legend Dave Grohl has spoken to BBC about his daughter's musical abilities.
Grohl's 14-year-old daughter Violet joined Foo Fighters as a backing vocalist for their performance of "Shame Shame" on The Late Show with Stephen Colbert in November last year, but according to Grohl, it isn't just singing that Violet's good at.
He told BBC, "At around two or three o'clock [every day] I would take a break and go pick her up from school. Sometimes she'd want to come back to the house and she'd sit on the couch and do her homework."
Grohl continued, "One day, [producer] Greg Kurstin said, 'Hey Violet, would you like to do a back-up vocal?' And she got behind the microphone, she did a few takes and on the chorus of "Making A Fire", that's Violet's high vocal in there."
"It seemed very natural [but] it didn't seem official until my accountant called a few months ago and asked where she should deposit Violet's cheque," Grohl explained. "And I said, 'What are you talking about?' She said, 'Well, she sang on the album so she has to be paid for playing on the record.' And I said, 'You can take that money and give it to me, and I'll put it in an account for Violet that she can open when she's 18 years old!'"
On her music abilities, Grohl added, "Violet is an incredibly talented musician. She can pick up an instrument and learn it within a week. She has perfect pitch and sings from her gut. And she's well aware that she's the best vocalist in the Grohl family."
He also added that he'd love to drum for her in the future, "To be her drummer is one of my life dreams."
"Making A Fire" will feature on Foo Fighters'
Medicine At Midnight
album, which will arrive via Roswell Records/Columbia Records on 5 February, and is
available to pre-order now
.