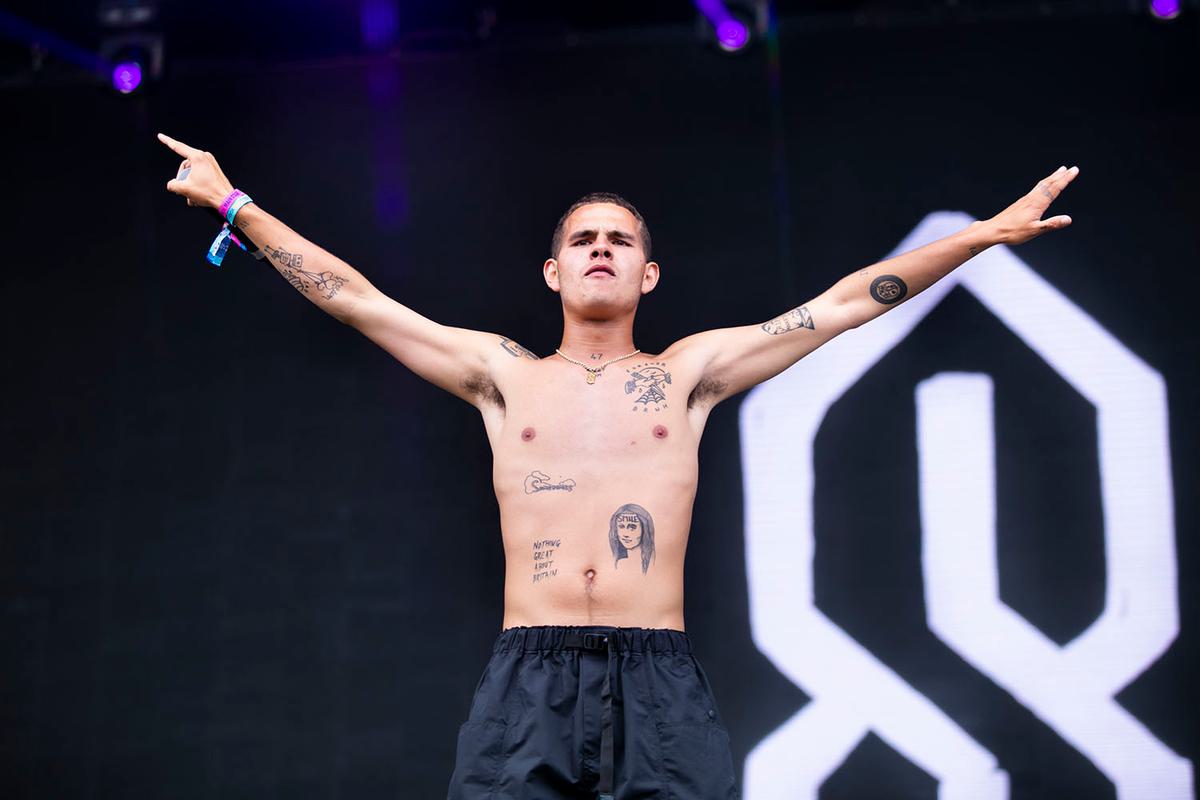 Damon Albarn calls slowthai a "kindred spirit" following new Gorillaz collaboration
Damon Albarn has described slowthai as a "kindred spirit" after working with him and Slaves on the new Gorillaz track "Momentary Bliss".
Last Friday (31 January), Gorillaz returned with new slowthai and Slaves collaboration "Momentary Bliss", which is part of their new Song Machine series.
Speaking to Hanuman Welch on Apple Music's ALT CTRL yesterday (3 February), Damon Albarn said of working with slowthai, "He's just a kindred spirit. You need to work with people who are kindred spirits, people who are in the same pocket as you are about world view, emotion."
Albarn added, "In some ways every generation, [it] crosses their mind - when I was his age, there was still the last decade of the cold war - there was a huge anxiety about atomic apocalypse. We really felt that as kids. I feel for everyone really: having to assimilate so much information which they are absolutely innocent of its creation, but have to live with its implications. Someone like slowthai has a great positivity about him - even though He talks about grim scenarios but he's got an energy that is uplifting...it makes you feel like you can do something about it...which is what you need."
Last weekend, Gorillaz member Noodle uploaded a picture of the Gorillaz fictional characters driving through Tame Impala's Currents album cover, hinting that they could be about to release a new collaboration. Albarn said of the potential Tame Impala collaboration, "...There'll be lots of surprises!"
Song Machine will be the first project from Gorillaz since their 2018 album The Now Now.
Gorillaz drummer Russel says of the series, "Song Machine is a whole new way of doing what we do. Gorillaz breaking the mould 'cos the mould got old. World is moving faster than a supercharged particle, so we've gotta stay ready to drop. We don't even know who's stepping through the studio next. Song Machine feeds on the unknown, runs on pure chaos. So whatever the hell's coming, we're primed and ready to produce like there's no tomorrow. Y'know, just in case…"
Gorillaz are yet to confirm a release date for their Song Machine project.