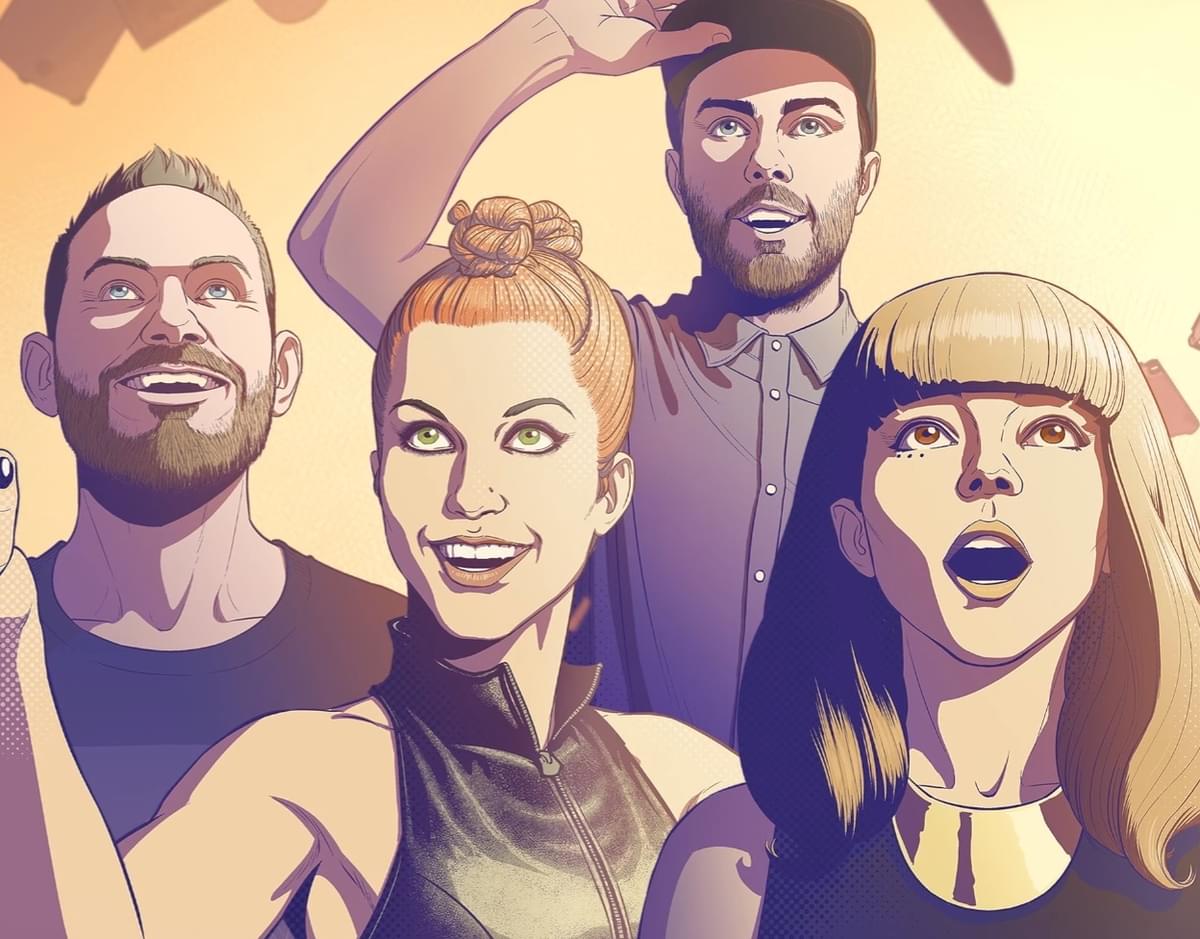 Chvrches and Paramore's Hayley Williams join forces for new version of "Bury It"
The new rework of the tubthumping synthpop jam appears on the Extended Edition of Every Open Eye, which is released 29 July via Virgin EMI/Goodbye.
Williams says of th collaboration: "It's been the coolest getting to know Chvrches after having been a fan of the band for a while. When they came to Nashville last year and we talked about hanging at their show, on the inside I was like, 'Please please ask me to sing with you' Ha! I did end up getting to go on stage and sing with them and I even got to sing a verse to my favourite song off their new album. I feel like Lauren and I really worked well together on the song, vocally... I was surprised how natural it felt! 'Bury It' has such good energy and I really relate to it emotionally as well. When they asked me to record the parts I had sung live with them, it was a no-brainer. Anytime I've worked on music outside of Paramore, it's always been something I really truly connect with and this time is no different. I'm super honoured to work with Chvrches, to know them, and to be a part of the life of this song."
Chvrches' Lauren Mayberry adds: "We are all big fans of Paramore - musically, and in terms of the ethos of the band and the way they connect with their fanbase - but I also hugely admire Hayley as a vocalist and lyricist. It always feels like she puts so much of herself into her music and that's something we aspire to as well. Hayley is such a unique voice and having her be a part of something CHVRCHES wrote is incredibly exciting."
Check out the new version of "Bury It" below.
Subscribe for news and competitions