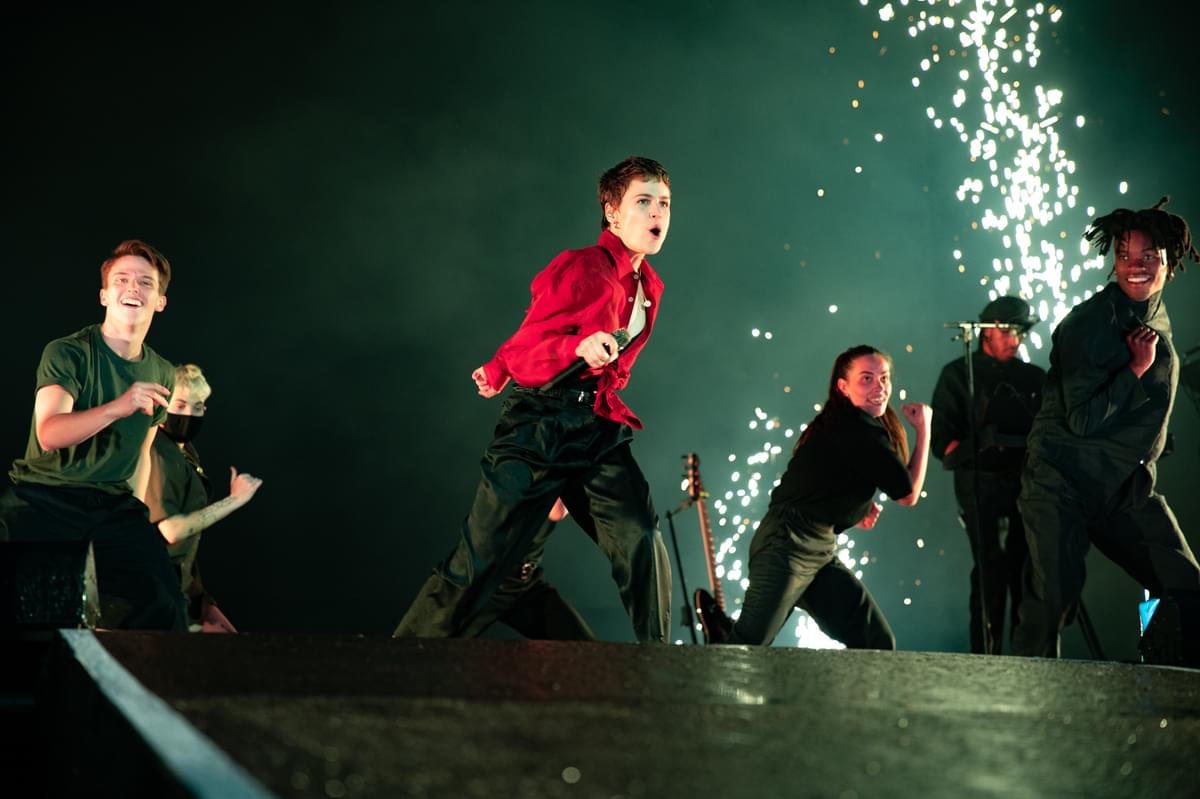 Christine and the Queens is "conflicted" over Taylor Swift's "You Need To Calm Down" video
The video for Taylor Swift's "You Need To Calm Down" landed back in June, and while it included a vast amount of celebs - Katy Perry, RuPaul, Ellen DeGeneres, Jonathan Van Ness, Ryan Reynolds, Bobby Berk, Billy Porter, Ciara, Jesse Tyler Ferguson, Justin Mikita, Adam Lambert, and more - the video also received backlash as people believed Taylor Swift was using the LGBTQ+ community to profit from her music.
In a new interview with Cosmopolitan, Christine and the Queens has spoken about her thoughts on the video. Letissier says, "I'm conflicted. I guess somewhere, young gay men might watch that Taylor Swift video and feel a sense of relief. Five years on [since she entered the industry] and you can tell that being queer has been glossed out as this super-fancy accessory. You can tell that the queer aesthetic is being used to sell things. The mainstream needs that life because it's so vibrant. But I think the core of the queer aesthetic cannot be sold."
Letissier adds, "When I changed my name from Christine to Chris on the second album, some people said, 'That's a cool marketing thing you did.' It was so painful. I've been singing iT [an early song, which she's said is about "wanting to have a dick in order to have an easy life"] for the past five years. It's never been marketing for me. It's about jumping into the unknown and saying things loudly."
In July Christine and the Queens joined Charli XCX for their huge banger "Gone".
Get the Best Fit take on the week in music direct to your inbox every Friday