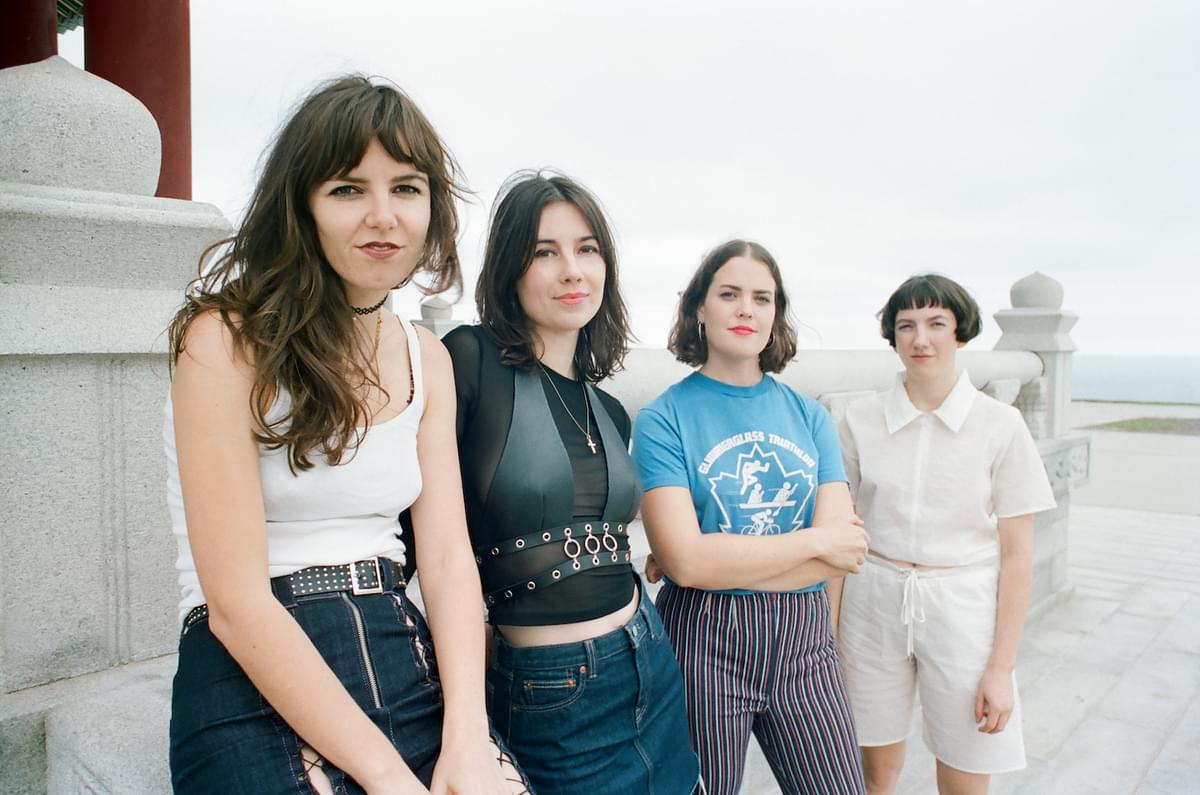 Body Type share breezy new single "Free To Air"
Australia's Body Type are back with a mellow new single "Free To Air".
"Free To Air" is the second single to be lifted from their forthcoming EP2, after last month's "Stingray".
On the new single, which is led by lead guitarist Annabel Blackman, she says, ""Free To Air" is about an old neighbour whose life seemed to play out entirely in his lounge room in front of the TV, which he blasted day and night. My bedroom faced looking into his lounge room, so it was almost like we were waking up and watching the morning news together or having a TV dinner after work...it was definitely not that romantic in reality though. We invited the esteemed video artist & 10/10 person, Matt Griffin, to make a video for the song because he is a master manipulator of screens and could slice us into an assortment of scenes and onto bodies without needing us to be physically present, which is the perfect disembodied embodiment to accompany the song."
Last month the Australian quartet performed at Best Fit's first SXSW showcase.
"Free To Air" is the second track listed on their upcoming EP2 release, with "UMA", "Insomnia", and "Sad Wax" yet to be revealed.
Body Type's new single "Free To Air" is out now. EP2 arrives 3 May via Partisan.
Get the Best Fit take on the week in music direct to your inbox every Friday