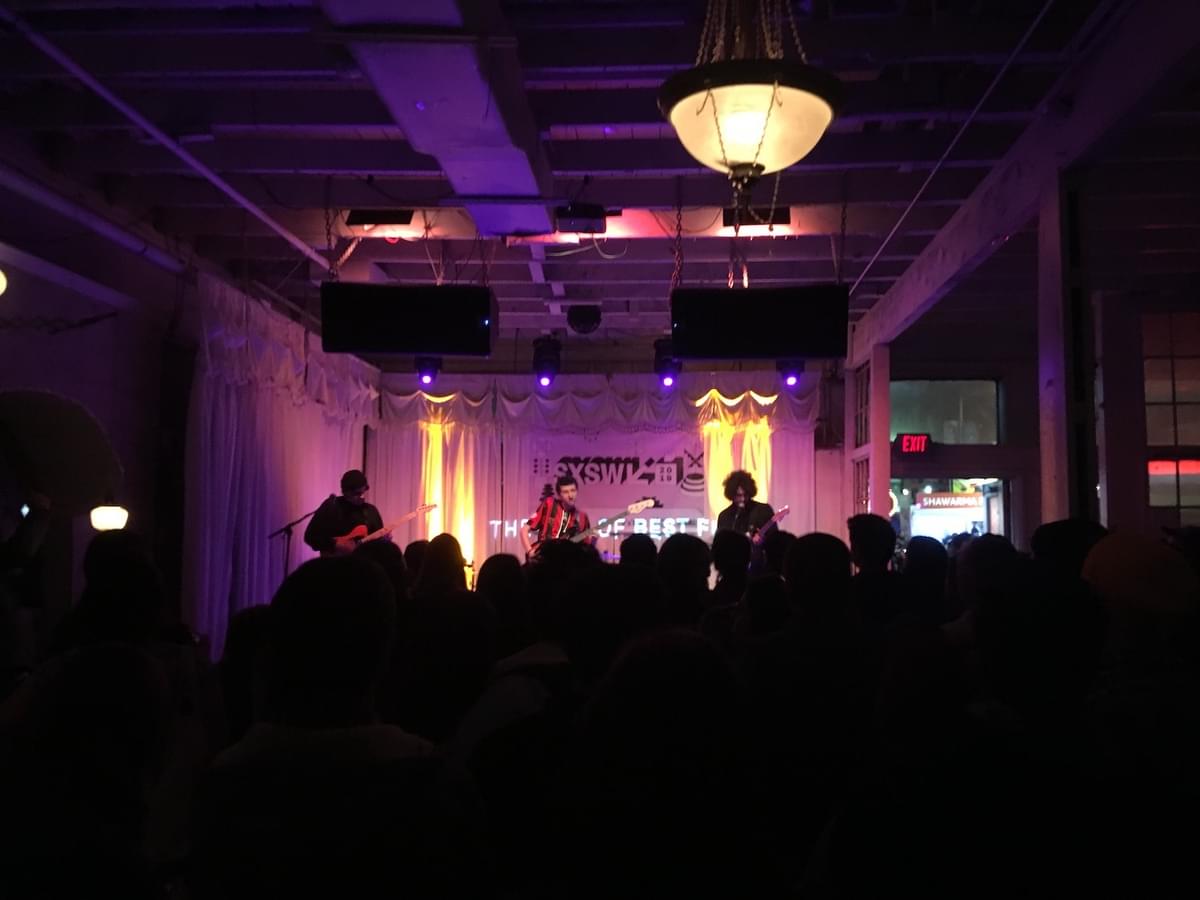 Best Fit's first SXSW showcase was one to remember
17 March 2019, 15:26
| Written by
Jen Long
At this year's SXSW music festival in Austin, Texas, Best Fit hosted a showcase of international new music acts at the city's Swan Dive venue.
Last night was our first ever showcase at SXSW. Hitting the stage at Swan Dive, just one block up from the flood of Sixth Street, a handpicked selection of acts from the pages of this website, played to a jostling crowd at the world's biggest showcase festival for new music. With a surprising amount of dancing for an industry event, and one errant stag do, it was a killer end to a long week of outstanding discoveries.
First up and from Margate by way of Wrexham, Art School Girlfriend, whose gorgeously dark and pulsing electronic indie swept through the narrow hall of Swan Dive. Previous single "Moon" had the crowd synchronised in a refined head bang as frontwoman Polly Mackey lead her band with soft, sparse tones.
Next was some Northern Irish talent, Jealous of the Birds, who played their final set of a busy week at SXSW. Formerly a quintet, the band have recently reduced to a four piece, but the effect was double as tight and impactful. With drums, bass and guitar dressed in matching shirts and braces, JOTB vocalist and driving force Naomi Hamilton blasted the room with poetic and punchy pop rock while wearing one of her trademark fierce suits.
Next up were Madrid's Baywaves. Part of the scene which gave rise to Parrots and Hinds, this quartet are a much more psychedelic experience, noting The Avalanches as an inspiration and completely wigging out in front of a packed and braying crowd with a bassist whose fretboard was close to fire.
With a queue snaking down Red River, Ireland's whenyoung took stage with a tightly packed indie-pop set that bounced from impactful messages to hooks sharper than the sting of six days at SXSW. Tunes like "Given Up" and "Pretty Pure" had the audience fuelled with the dark adrenaline of a late night lock in.
A quick crowd swap and Liverpool's Her's came on to an adoring and predominantly US reception. The band had a great SXSW which was apparent from the legions of fans yelling back every word to songs like "Cool With You". Bassist Audun Laading threw himself from one side of the stage to the other with musical pizzaz and joyful abandon, all under the watchful eye of a Pierce Brosnan cardboard cutout.
Closing out the night with a set that did nothing to lower the temperature was Sydney's Body Type. The quartet blasted through a punk pop display of '90s disdainful, sugar sweet guitar bangers that'd sit right at home on any cult soundtrack. Their energy brought the room to life at the end of a long week, and saw lead singer Sophie McComish throwing herself on the floor during guitar solos with total glee.
What a way to end a brilliant evening of new music.
Get the Best Fit take on the week in music direct to your inbox every Friday