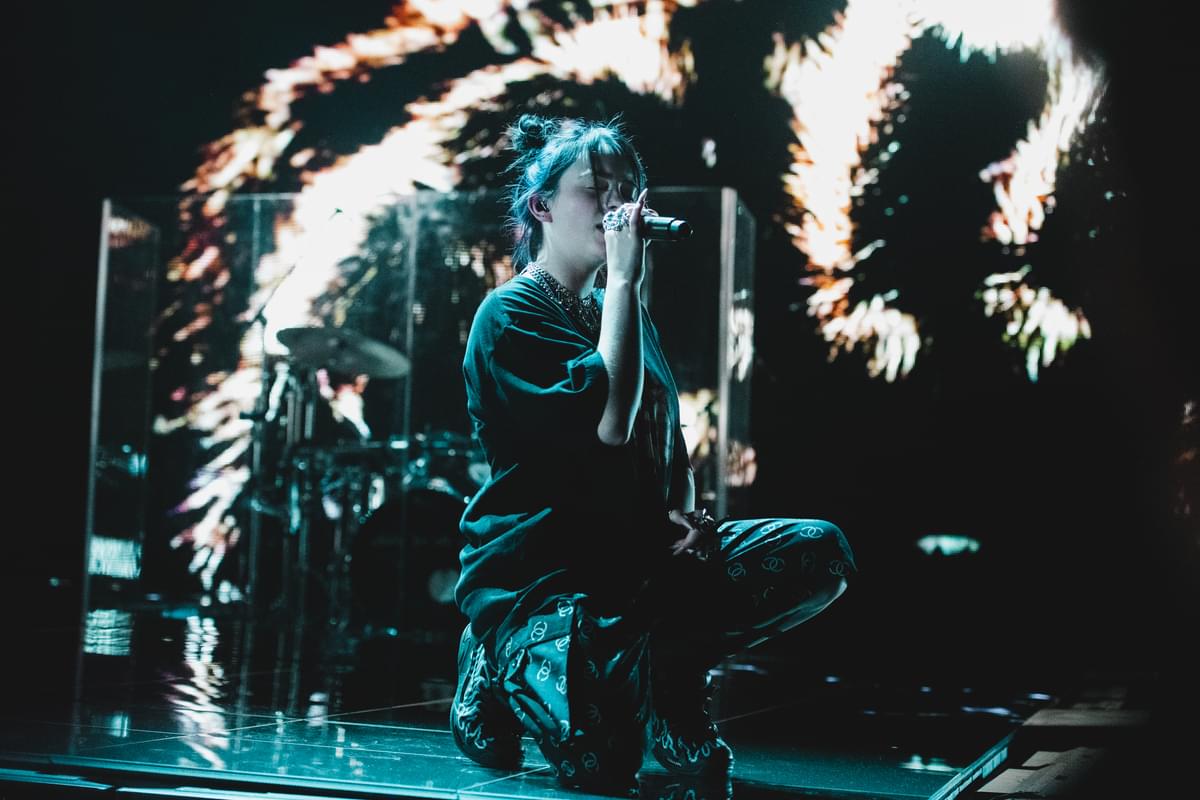 Billie Eilish says Daniel Craig was "really involved" in approval process for new James Bond theme
Billie Eilish has revealed that James Bond actor Daniel Craig was "really involved" in the approval process for her new theme song "No Time To Die".
Eilish unveiled her new James Bond theme song last week, and will perform it for the first time at the BRIT Awards tonight (18 February).
In a new interview with BBC Breakfast, Eilish said of her performance tonight, "I'm so scared. We've never performed it ever, so it feels so weird that it's in the public, especially now that I'm performing it and I'm hitting a note I've never hit before. I'm scared."
Discussing Daniel Craig's involvement with the new theme song, Eilish says, "He has a big say in it. We learned that from this. He's really involved. We haven't met him but he's got to like it before they move on."
Eilish's brother Finneas adds, "He had to like it. If Daniel doesn't like it then you don't get the job."
Finneas goes on to reveal that "No Time To Die" was written and recorded "on a tour bus in Texas. (It took) about three days."
The "No Time To Die" singer also discussed her decision to distance herself from Instagram, "I stopped like two days ago. I've stopped reading comments fully. It was ruining my life. It's weird. The cooler the things you get to do, the more people hate you."
She adds, "It's insane that I have ever been reading comments. I should've stopped long ago but the problem is I've always wanted to stay in touch with my fans and people have ruined that for me and for them. That sucks. I still try to like fan posts. If I see fans anywhere I just want to talk to them. They're people, they're me. They're like friends of mine, but the internet is ruining my life, so I turned it off."
"No Time To Die" features orchestral arrangements by Hans Zimmer and Matt Dunkley, and guitar from Johnny Marr. Hans Zimmer will be composing the score for No Time To Die.
The last Bond theme was Sam Smith's Spectre theme song "Writing's On The Wall" in 2015. Adele did the Skyfall theme song back in 2012.
No Time To Die is expected to arrive in UK cinemas on 2 April. BBC Breakfast is on BBC One every day from 6am GMT.
Get the Best Fit take on the week in music direct to your inbox every Friday