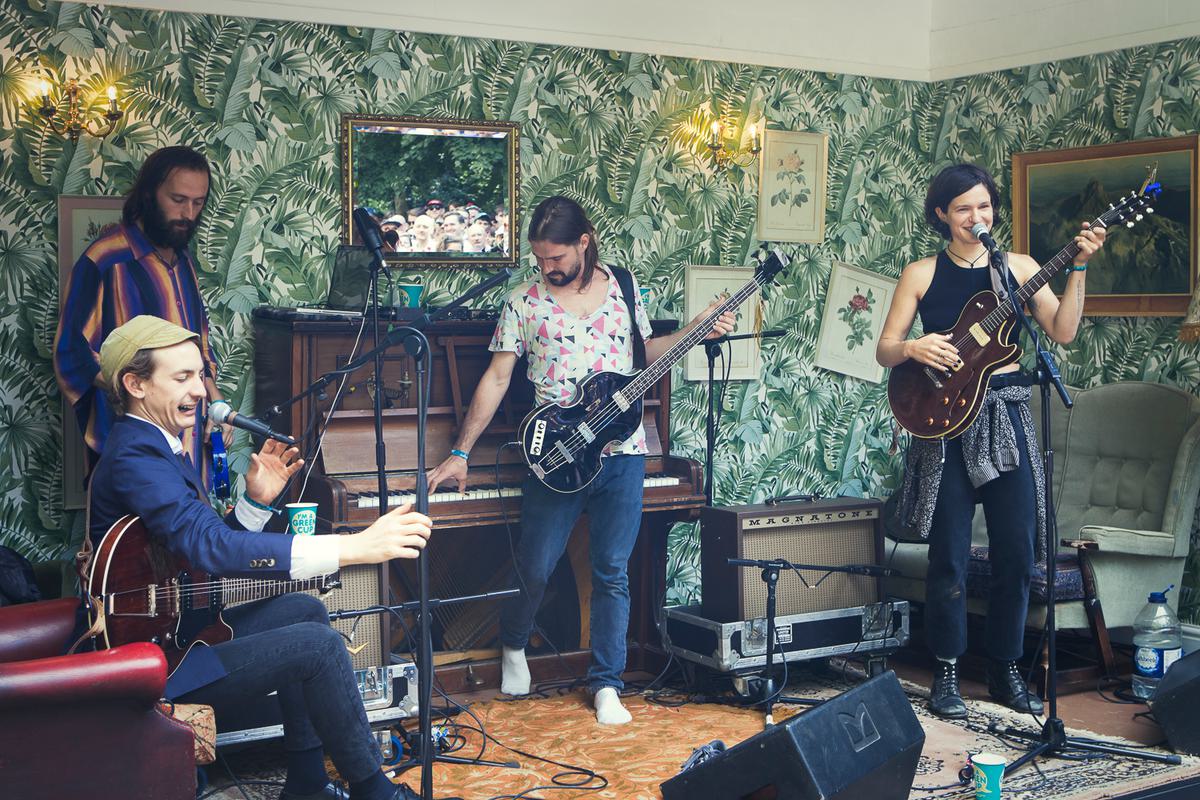 Big Thief release five-track demo EP
Big Thief have revealed a new five-track demo EP that was recorded in 2018 to raise some money for their touring crew during the coronavirus pandemic.
Demos Vol. 1 - Topanga Canyon, CA - Feb 2018 is a five-track EP recorded at a cabin in Topanga Canyon, California.
The demos on the EP are just five of 34 demos that were recorded during the sessions, and a large portion of those demos went on to become Big Thief's 2019 albums U.F.O.F. and Two Hands.
Big Thief write of the demo EP on their Bandcamp page, "We chose five of our favorites - none of which appear on any Big Thief records and a couple of which appear in different forms on Adrianne's abysskiss. 100% of the funds we receive from this release will go to our faithful road crew, whose income has been impacted by the disruption in our touring schedule. They are the lifeblood of the Big Thief shows and we care so deeply for each and every one of them."
Tracklist:
Blue and Red Horses (Topanga Demo)
Mermaid (Topanga Demo)
Abysskiss (Topanga Demo)
Over (Topanga Demo)
Live Young (Topanga Demo)