Late Junction will join the festival to host part of the Friday night line up, with performances on the Tipi Stage.
The Scorpios, Powerdove, Moor Mother and Zimpel / Ziolek will perform in Late Junction's second year at the festival.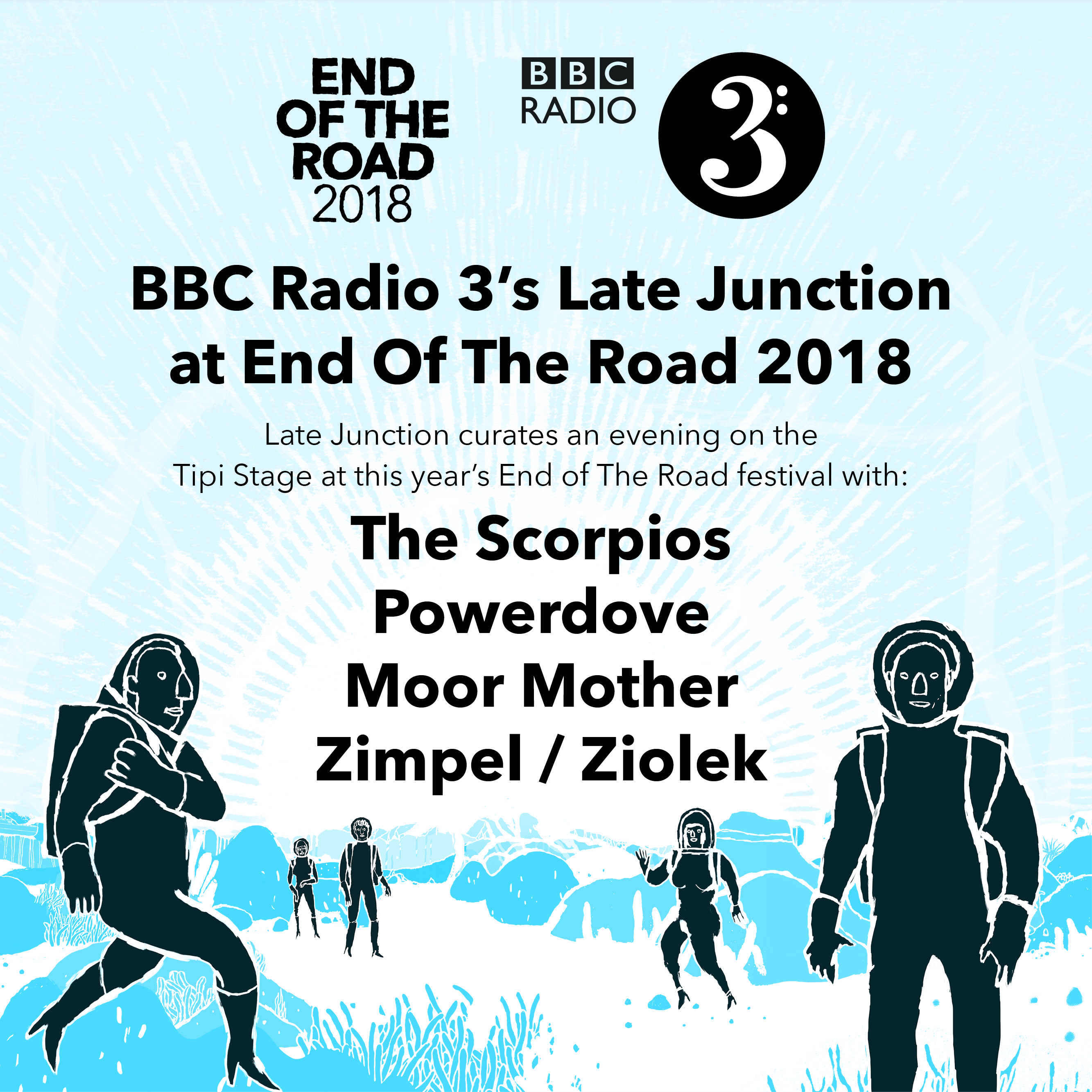 A discussion and Q&A with Mulatu Astatke will also be integrated into the schedule, who will be talking about Ethiopian music and its influence on modern music.
Simon Taffe, Founder and Curator of End of the Road Festival explains, "End of The Road is a uniquely independent festival run by fanatical music lovers. We are big fans of Radio 3's Late Junction, with its never predictable presentations of experimental music and we're thrilled to partner with them for the second year in a row. The line up they've curated this year excites us more than ever. Expect the unexpected on Friday night at the Tipi stage!"
This year's festival also welcomes Vampire Weekend, St. Vincent, Feist, Yo La Tengo, Ezra Furman, (Sandy) Alex G, and more to its line up.
End Of The Road 2018 takes place from 30 August to 2 September in Larmer Tree Gardens. Find ticket details.