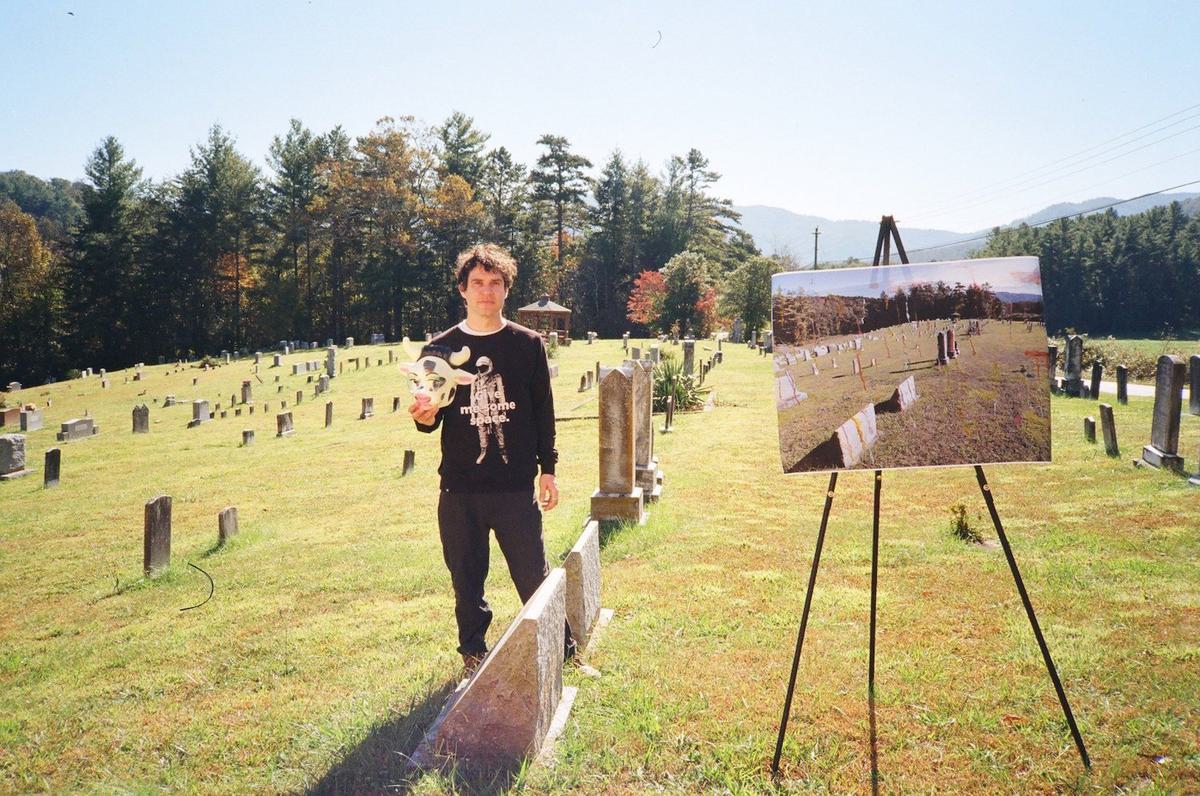 Avey Tare shares psychedelic country ballad "HORS_"
Animal Collective's Avey Tare has unveiled a trippy, country-tinged new single "HORS_".
Dave Portner, aka Avey Tare, is back with another supernatural single, this time taking influence from rural ranches on the country-flecked "HORS_".
His sister, and visual collaborator Abbey Portner says of the video, "I grew up with horses, so I wanted to make a video for this song since I first heard it at a show I did with Dave in Copenhagen two years ago. To me this video is just about the beauty of a horse, its movements, expressions and textures. I lit the horse, Calliope, like she was on a stage, colored lights and haze to take it out of context of a normal stable setting, turn the focus to the horse as a character and make it a bit more surreal."
"HORS_" follows on from "Saturdays (Again)" and "Taken Boy".
Avey Tare's forthcoming album Cows on Hourglass Pond follows on from Tare's 2017 solo album Eucalyptus, and the 2018 remix EP Essence of Eucalyptus. He recorded the album between January and March 2018 on a Tascam 48 half-inch reel-to-reel tape machine in Asheville, North Carolina.