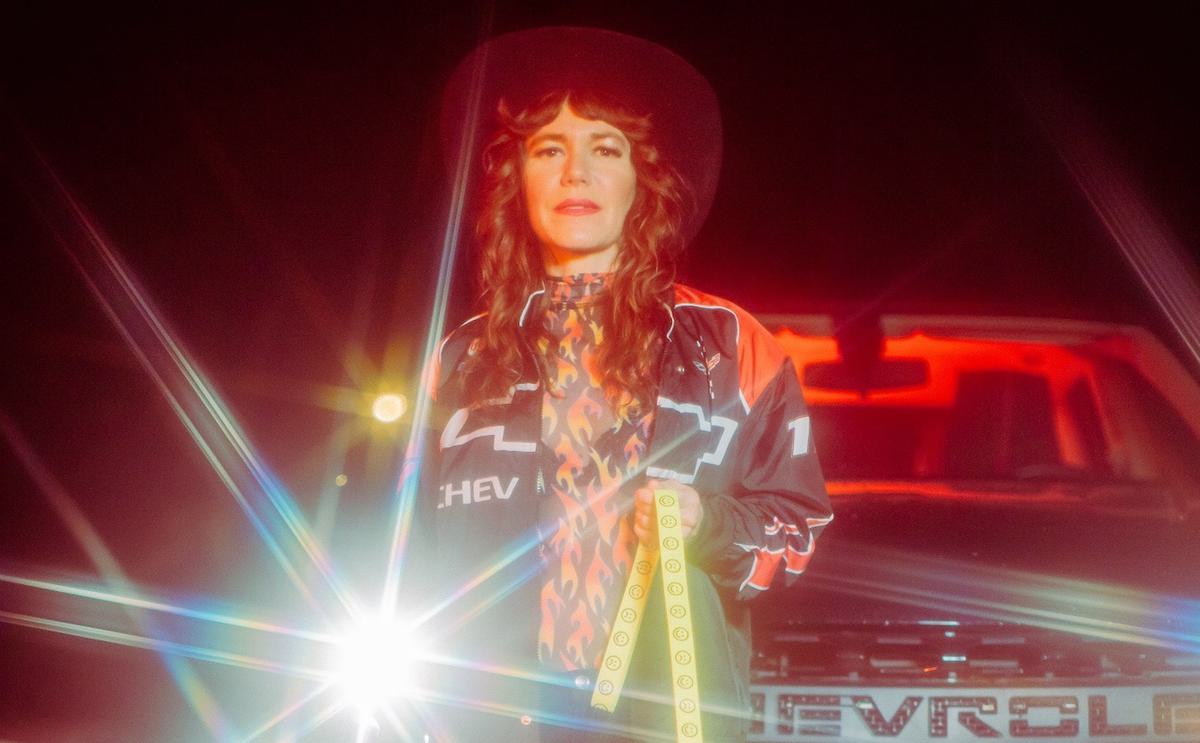 Harry Styles makes cameo appearance in video for Jenny Lewis' "Puppy and a Truck"
Jenny Lewis has shared the video for her 2021 single "Puppy and a Truck", and it features a cameo appearance from Harry Styles, who she was on tour with when the song was originally released.
Lewis originally released "Puppy and a Truck" in November 2021 while on tour with Harry Styles, and today (6 March) she's shared the video, directed by Lewis and Bobbi Rich, which features footage from her US tour dates with Styles, as well as a brief cameo appearance from the star himself.
She says of her 2021 tour experience, "To be on a giant stage in front of thousands of people after such a long period of isolation, those 45 minutes on stage and meeting Harry's fans - it brought me back to life. I was just trying to stay present and in the moment, so grateful to be able to share my life experiences, my songs, with such a diverse audience. With no cynicism or irony, just gratitude to be with people and fans and to be able to express it outwardly to them."
Her latest album On The Line arrived in 2019.
Jenny Lewis' "Puppy and a Truck" single is out now.