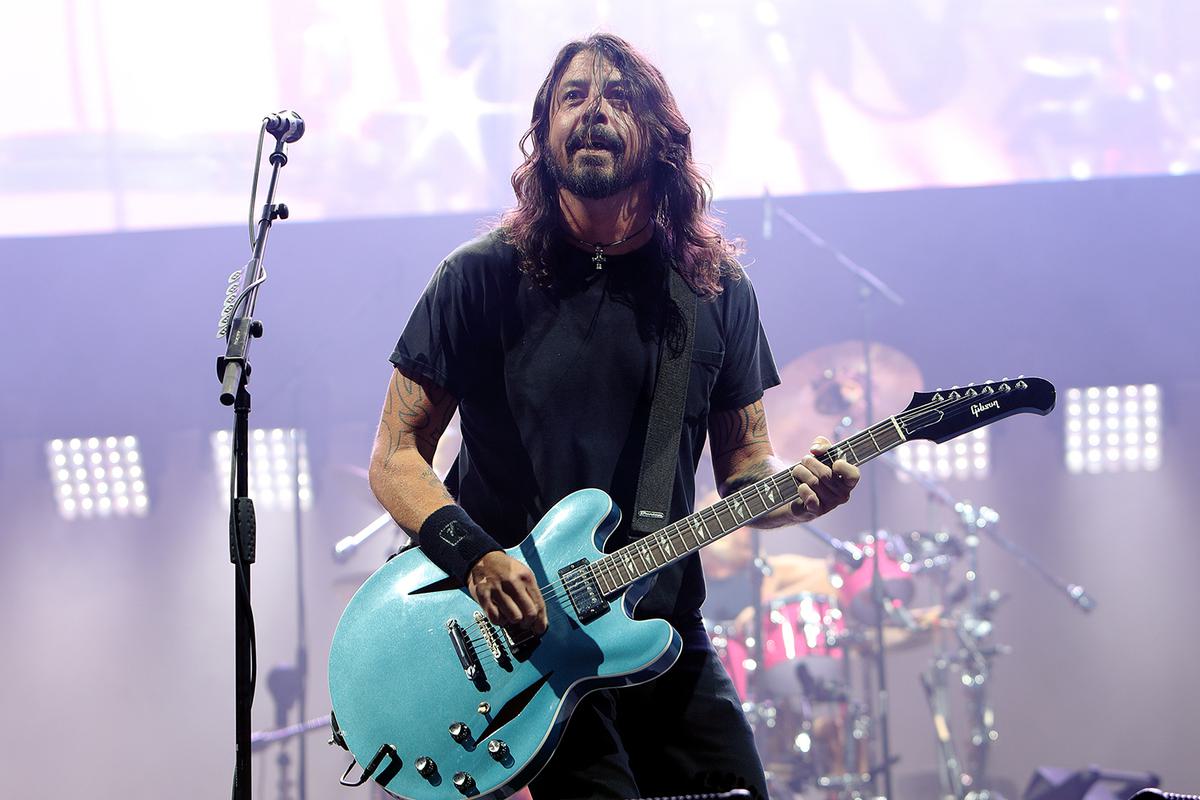 Foo Fighters announce Josh Freese as their new live drummer
Foo Fighters have confirmed that Josh Freese will be their drummer for the band's touring commitments this year.
Following the passing of Foo Fighters drummer Taylor Hawkins, in March last year, the future of the band was uncertain. On New Years Eve of the same year, they wrote that they would continue, but of course would be "a different band going forward".
Whilst they had confirmed a string of festival dates for the summer, there was yet to be any announcements made of who would be stepping in for the performances. In March, they made their return with "Rescued", and announced a forthcoming album But We Are Here, but still did not address the speculation.
Last week (17 May) they unveiled a brand new track, "Under You", and announced a Veeps livestream, which would feature debut performances of songs from But Here We Are, and exclusive behind the scenes footage, all from their own 606 studios, in Los Angeles.
During the livestream, Josh Freese was introduced via a video in which musicians such as Red Hot Chili Peppers' Chad Smith, Motley Crue's Tommy Lee, and Tool's Danny Carey attempted to charm their way into the position of drummer for Foo Fighters before Freese was revealed as having been sitting off-camera the entire time.
"Excuse me, guys – could we just, like, I dunno, play a song or two … something?," he said, before the band tore into their hit, "All My Life".
Freese is a longtime friend of Dave Grohl, and joined Foo Fighters on drums during Hawkins tribute concerts last year at London's Wembley Stadium and Los Angeles' Kia Forum. He is a well-respected session drummer who has performed with the likes of Devo, Guns N' Roses, Nine Inch Nails, The Replacements to Sting, Weezer, A Perfect Circle, The Offspring, Danny Elfman, and Paramore.
Freese also asked Grohl how he played a particular drum part in "Nothing at All", which confirms that Grohl recorded the drums on Foo Fighters' forthcoming eleventh album, But Here We Are. It's his first drumming credit on a Foo Fighters album since 2005's In Your Honor.
Foo Fighters make their live debut with Josh Freese on 24 May in Gilford, New Hampshire.