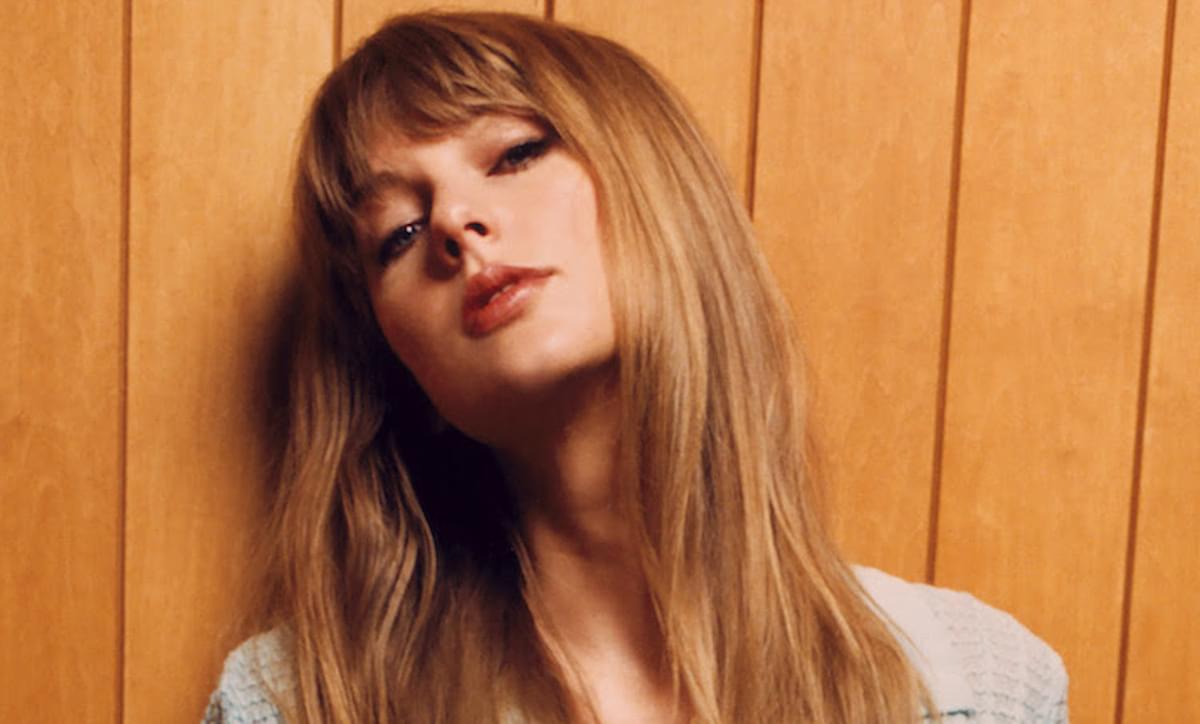 Fans react to Taylor Swift announcing Ice Spice collaboration on Midnights (Til Dawn Edition) deluxe album
Taking to her socials yesterday evening (25 May), Taylor Swift had a whole string of news to announce to her fans.
Just hours after Swift released Midnights last October, the singer surprised fans with a deluxe edition – Midnights (3AM Edition) – which she called "very chaotic".
Aaron Dessner, who worked with Swift on Folklore, Evermore and some "From the Vault" songs on her re-recordings, didn't make an appearance on the original Midnights tracklist, but he did co-write and co-produce three of the seven bonus songs on the 3am Edition of Midnights, including "The Great War", "High Infidelity" and "Would've, Could've, Should've".
Now, Swift has revealed that she will be releasing another version of Midnights, which features a collaboration with Ice Spice, on "Karma", and a version of "Snow On The Beach" which will include more of Lana Del Rey – much to the delight of fans. "In addition to Karma Ft Ice Spice… You asked for it, we listened: Lana and I went back into the studio specifically to record more Lana on Snow on the Beach. Love u Lana", Swift says.

A MIDNIGHTS VAULT TRACK?! AN ICE SPICE COLLAB?!? AND MORE LANA?!? PLUS SPEAK NOW TV JULY 7?! YOU ARE SPOILING US TAYLOR THANK YOU THANK YOU THANK YOU

— chels eras tour era (@rumorzfrominez) May 24, 2023
The cover art for Taylor Swift's "Karma" remix with Ice Spice appears to be referencing a lyric from "seven":

"Love you to the moon and to Saturn" pic.twitter.com/Sl6LmAGJ6J

— Pop Crave (@PopCrave) May 24, 2023
Earlier this year, Del Rey shared that she wished she'd "sung the entire second verse" on "Snow On The Beach", had she known that she was the only featured artist on the track. Luckily, she is now able to redeem herself with this new release.
Fans have reacted to the news of these releases, with one user noting that Taylor Swift is doing this for the gays, whilst another person notes that Swift was "bullied" into the re-record.
Swift also announces that fans who are attending the East Rutherford shows will have access to a special edition CD of Midnights (Til Dawn Edition). The CD will include a previously unheard Midnights vault track called "You're Losing Me".
if taylor swift hates gays then why are we getting more lana on snow on the beach and hits different on spotify checkmate atheists

— alicia (@pomelopirate) May 24, 2023
can't believe y'all bullied taylor swift into re-recording snow on the beach because you didn't think there was enough lana bye

— (@tpwkkelsey) May 24, 2023
lana del rey passing taylor swift's studio and being asked to record more for snow on the beach pic.twitter.com/qk27OxlIqQ

— toekneepraysick (@tonypraysick) May 24, 2023
Whilst many of the reactions have been positive, other Swift fans have been discussing the fact that Swift's alleged boyfriend, The 1975's Matty Healy was recently under fire for making racist comments towards Ice Spice.
He issued an "apology" a few months after the event, but there is yet to be any statements made from Ice Spice, herself.
Taylor Swift failing to address the racist comments Matt Healy made towards Ice Spice and then finding a way to profit off of her with a new collab is a text book example of white woman feminism. It's convenient, manipulative and continues to shield and protect white men https://t.co/qZuTOmUm7e

— ⁷ (@undercoverARMY4) May 24, 2023
just learned that taylor swift boyfriend said racist shit about ice spice a couple months ago. taylor swift pr team works harder than the devil https://t.co/ieN8hwxhiW

— kira 👾 (@kirawontmiss) May 24, 2023
"Karma" featuring Ice Spice will be released on 26 May. Midnights (Til Dawn Edition) is available to pre-order.
Get the Best Fit take on the week in music direct to your inbox every Friday