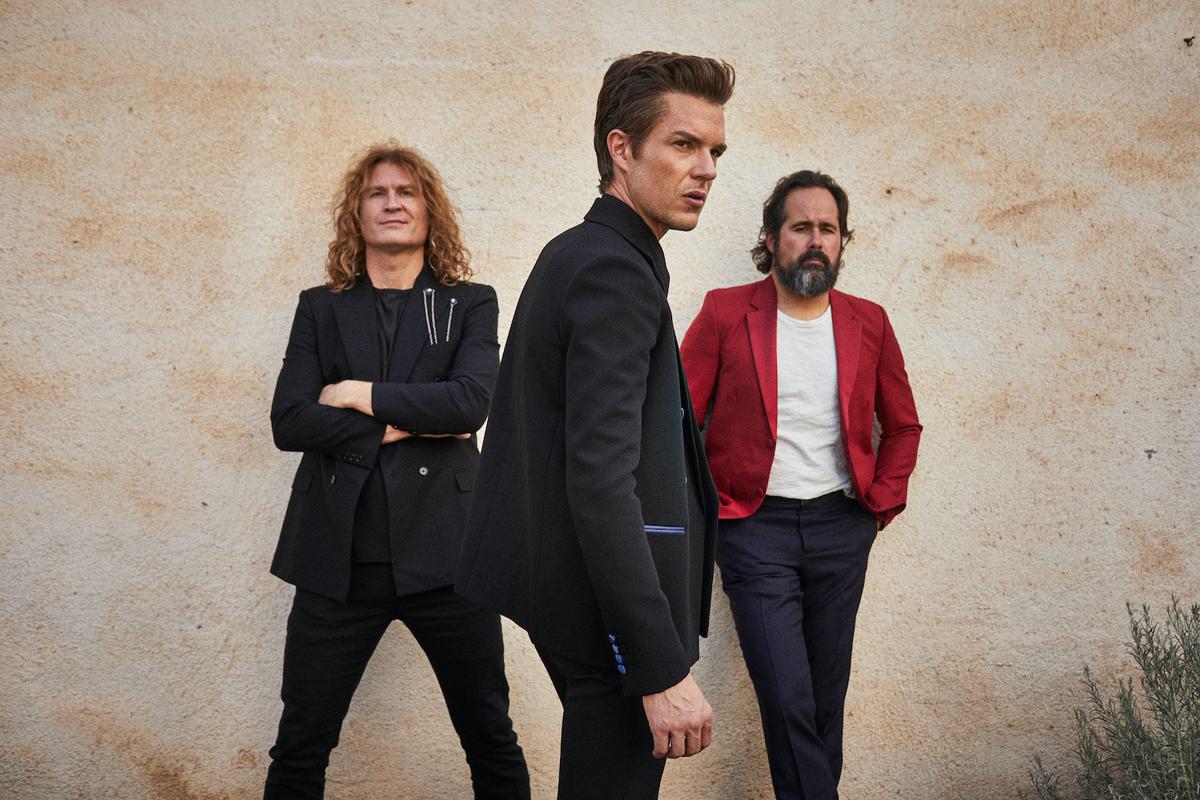 Brandon Flowers reveals that The Killers have scrapped a half-completed album
In a recent interview with The Times, Brandon Flowers discusses feelings of inadequacy and the future of The Killers.
Hot on the heels of the release of The Killers' brand new single, "Your Side Of Town" –– which feels as though it could feature on their 2004 debut album Hot Fuss –– Flowers sits down with The Times to discuss his changing feelings towards the kind of music he wants to make vs what people expect him to be making.

He reveals that the track was intended to be on a new Killers album, which has since been scrapped. "Halfway through recording I realised, 'I can't do this,'" he says. "I don't think you'll see us making this type of music any more."
Flowers describes himself as being in a "crisis", as band look to follow up their 2021 album, Pressure Machine. "The Killers are my identity and our songs fill the seats, but I'm more fulfilled making music like Pressure Machine," he admits. "I found a side of myself writing it that was strong. This was the guy I'd been looking for! I'm as proud of Hot Fuss as you can be for something you did when you were 20, but I'm not 20. So I'm thinking about the next phase of my life."

As Flowers contemplates what the next phase of his life with hold, it appears that he may be thinking about working on a solo project which aligns with the kind of music he wants to make, as opposed to sustaining the expectation of The Killers' fans, or even his own bandmates.

He mentions having "feelings of inadequacy", despite achieving feats such as headlining Glastonbury twice, and joining Elton John on stage at this year's Glastonbury to perform his hit "Tiny Dancer", which Britney Spears recently featured on. When asked where Flowers sees himself at 76 — John's age — he confesses that The Killers may not exist in the way that we all currently know them to.
"I'm a different person now, it'll be difficult to go back," he says. "It is a conflict...at what point do I make that change? Who in the band wants to do that too? No matter what, there will always be people who look at me and just think of "Somebody Told Me". And I get that. But I'm interested in evolving."
"Your Side Of Town" is out now.