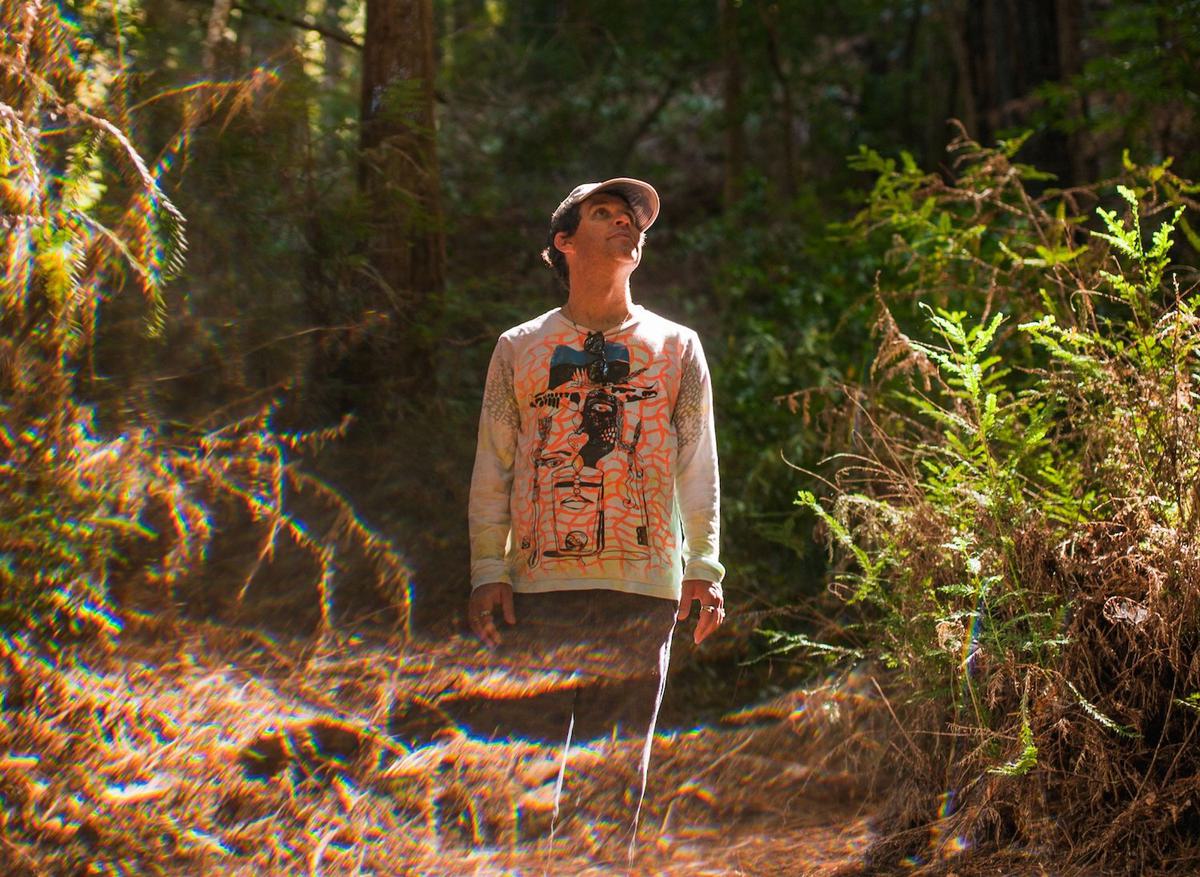 Avey Tare releases new single "Invisible Darlings"
Ahead of releasing his new album 7s later this week, Avey Tare has shared a final preview titled "Invisible Darlings".
"Invisible Darlings" is the third and final taster of Avey Tare's forthcoming album, following last month's lead outings "The Musical" and "Hey Bog", and is accompanied by a Abigail Portner-directed video.
Avey Tare says of the new release: "Once while taking a road trip with my girlfriend we stopped into a Steak 'n Shake to use the bathroom and get a milkshake. I wasn't in the best mood. There was lots of traffic and the weather was gloomy, stress on the brain. The server asked what my name was. I told her and she said, 'We had a Daniel in here last week. I asked him what it was like in the lion's den.' I smiled and she continued with some humorous banter for a moment. She stepped away and returned with our milkshakes. 'I stuck my finger in both of them just to make sure they taste good,' she said. I busted out laughing. 'Nice one,' I said. Back at the car I felt lighter and was joking around as well. The interaction and the joke stuck with me for some time.
"I had just come face to face with an invisible darling. An unlikely person doing a simple positive act to help me get through the day. The people that pick up things we've carelessly dropped. Help us move. Tell us a joke to make us smile. In a world where it seems like sometimes the only newsworthy things are the terrible things happening and the race to survive exceeds all, it's healthy to open your eyes and see that there are good things happening around us all the time. It can make a person want to participate."
7s will be Avey Tare's first solo album since 2019's Cows On Hourglass Pond. He reunited with producer Adam McDaniel (Angel Olsen, Archers of Loaf) for the new full-length, which was recorded at Drop of Sun Studios in Avey Tare's hometown of Asheville, North Carolina.

"Invisible Darlings" is out now. Avey Tare's 7s album will follow via Domino on Friday, 17 February, and is available to pre-order now.