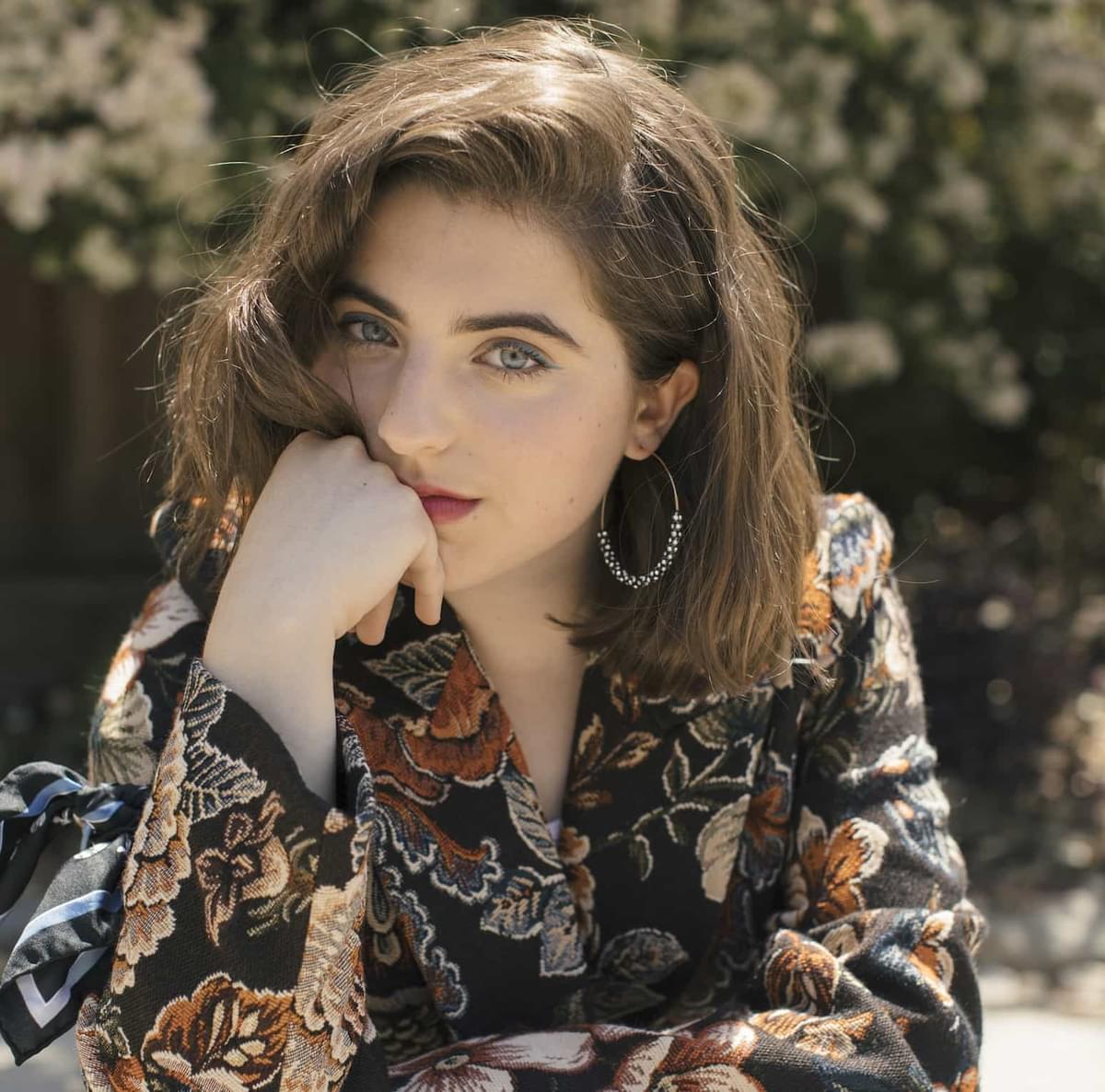 Sofia Wolfson faces down unproductivity on soothing lo-fi treasure "Nothing's Real"
"Nothing's Real" is a reassuring first peek at LA singer songwriter Sofia Wolfson's forthcoming EP.
"Really haven't done anything of worth lately / and it's driving me crazy" sings Wolfson in her ironically pacifying, country-lilted tone, on the all-too-relatable subject of spiralling into a stress over lack of productivity.
"'Nothing's Real' started as an instrumental I wrote in my dorm during my first East Coast winter," Wolfson tells us. "I was messing around with different alternate tunings at the time, was listening to a range of stuff like Joni Mitchell's Hijera, Sam Phillip's Martinis and Bikinis, and Big Thief's Masterpiece, and the song emerged from that. The words came later and talk about feeling unproductive - like you can't keep up with everyone around you. I was feeling pretty lonely and homesick for sunny days."
After Wolfson asked Phoebe Bridgers' drummer and co-writer Marshall Vore to produce a song for her years ago, the two worked together for Wolfson's upcoming EP that "Nothing's Real" is taken from, after Vore produced her debut EP Side Effects.
Another of Bridgers' main collaborators (Conor Oberst aside), guitarist and fellow co-writer Harrison Whitford gives "Nothing's Real", along with the whole EP, its charismatic fuzzed-out guitars.
"In the studio, the first thing we did was really labour over getting the right drum sound," Wolfson tells us. "Marshall is a drummer and what I love about working with him is that the drum sound in his production is always super unique, yet always focuses on serving the song. I think we even tried two completely different set ups that day with Jorge Andre. Ultimately, that drum-machine sounding tone came out. We then had one of my favourite LA bassists Anna Butterss come in and play on the track - she's got this incredible feel that I'm such a fan of.
"The song really came together when we started experimenting with Harrison to get that gritty guitar sound. We were listening to a lot of Fleetwood Mac's Tusk in the studio and were inspired by some of those wild tones."
Get the Best Fit take on the week in music direct to your inbox every Friday