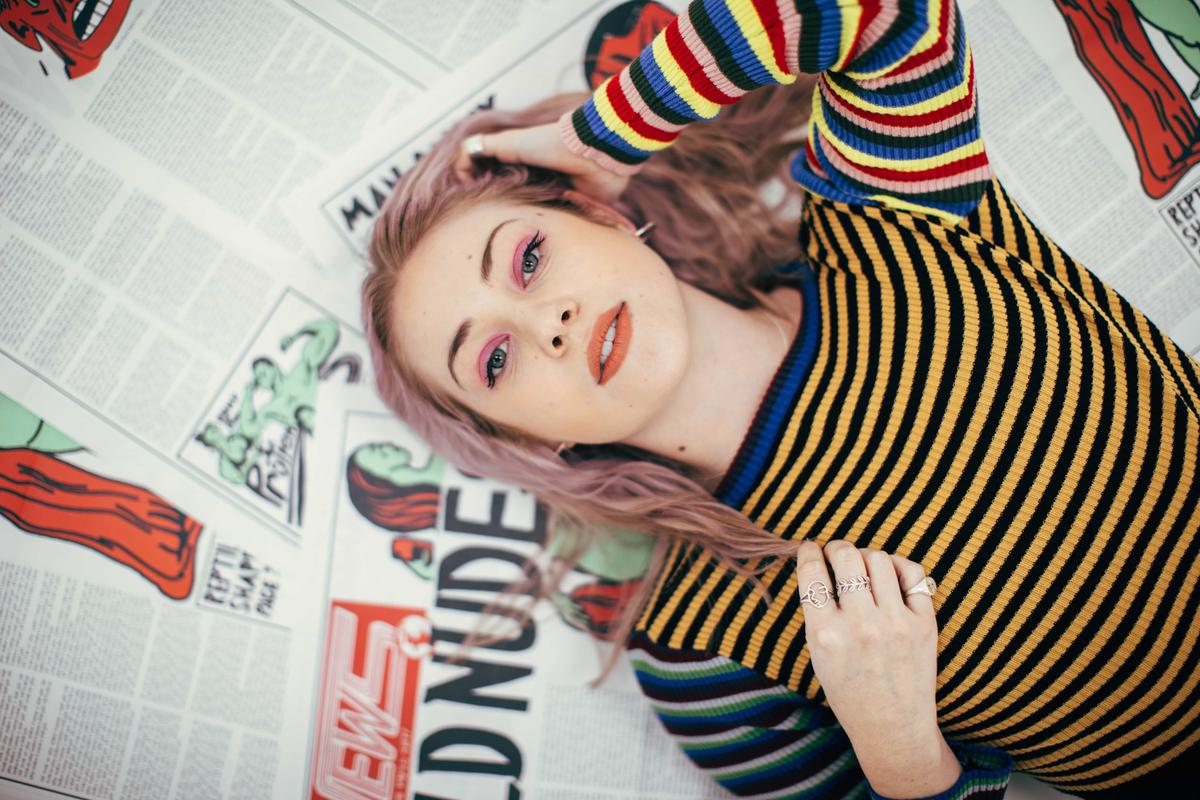 Lauran Hibberd's new bop "Old Nudes" channels girl power with humour and vigour
Armed with the wit and candour of a diary entry, slacker pop star Lauran Hibberd's satirical single "Old Nudes" is bound to 'pop-up' everywhere.
Following on from her January-blues-killer "Bang Bang Bang" and subsequent sold-out UK tour comes Isle of Wight wonder Lauran Hibberd's latest tell-all anthem, "Old Nudes".
The 22-year-old turns an all-too-real scenario into gold with the unapologetic artistry of "Old Nudes", a cleverly spun track that's steeped in playful charm. Vivacious vocals and fizzing production help to set off the narrative behind this uptempo tongue-in-cheek tune.
Hibberd revealed, "'Old Nudes' is unfortunately based upon a true story. We've all been there right!? The track looks back on the 'mistake', and almost mocks it using over confidence. It belittles the receiver, and oozes sarcasm and naivety. I keep writing songs about being young because I'm scared of getting too old to joke about these things."
"I jumped into a pool of Weezer and found myself confessing my old nude anxieties," she says. "The song resents itself in a laughable way, and hints at how it really feels to hate someone you once loved."
"The video felt appropriate to self record, not only because of isolation but because it encapsulates the setting in how we all get into this mess in the first place," says Hibberd. "The webcam on my old laptop has seen some sites in its life, but never quite to this extent."
"There's something quite special about not giving a damn, and this song and this video cements that idea. I can't wait to cringe at this in six months time."
While COVID-19 has disrupted her appearance on Best Fit's stage at SXSW this year, this force will be forging on with festival appearances and UK tour dates this autumn.