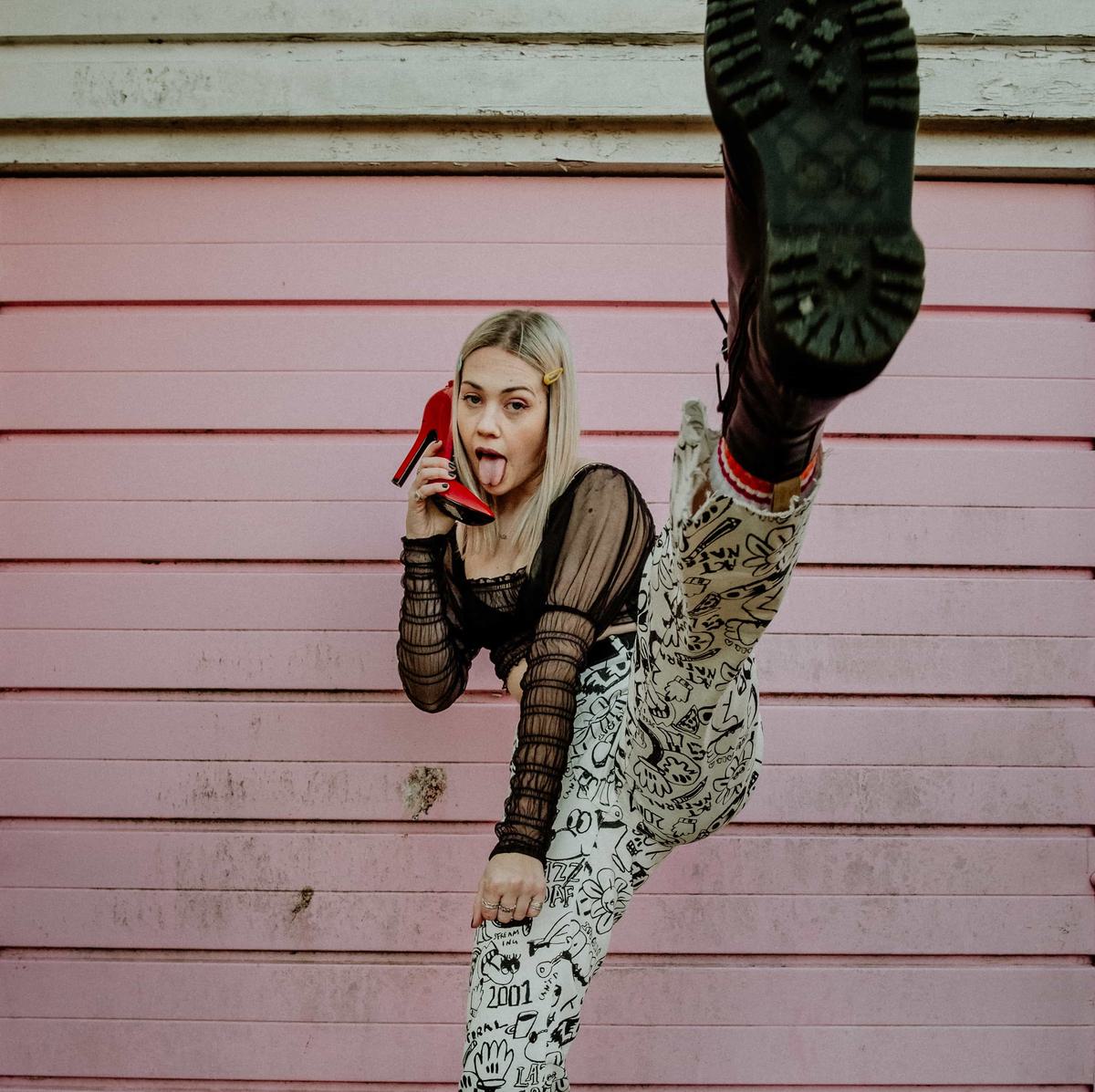 Firecracker Lauran Hibberd is right on target with electric new single "Bang Bang Bang"
Isle of Wight native Lauran Hibberd starts off her year with her latest slacker gem "Bang Bang Bang".
With driving guitars and a dynamic chorus, "Bang Bang Bang" is Lauran Hibberd's most anthemic song yet, guaranteed to get her crowds riled up at SXSW later this year.
The new track drops off the back of Hibberd's debut EP Everything is Dogs and part-way through her headline tour. The song, which wouldn't feel out of place in an early 2000s pop-punk playlist, is an ode to Hibberd's teenage self, as she explains: "It's built for the prom scene in 10 Things I Hate About You. It's the cycle of going back to the same person even when you know you shouldn't, and I guess the fallout of all of that."
"Like all beautiful songs, it has a beautiful meaning," she says, "and 'Bang Bang Bang' is effectively a track about banging – everybody loves a bang!" She adds, "With consent and safety obviously – all the precautions!"
"Bang Bang Bang" is out today. Catch her live on 20 February at Camden Assembly, and find more UK tour dates on
Lauran Hibberd's Facebook
.