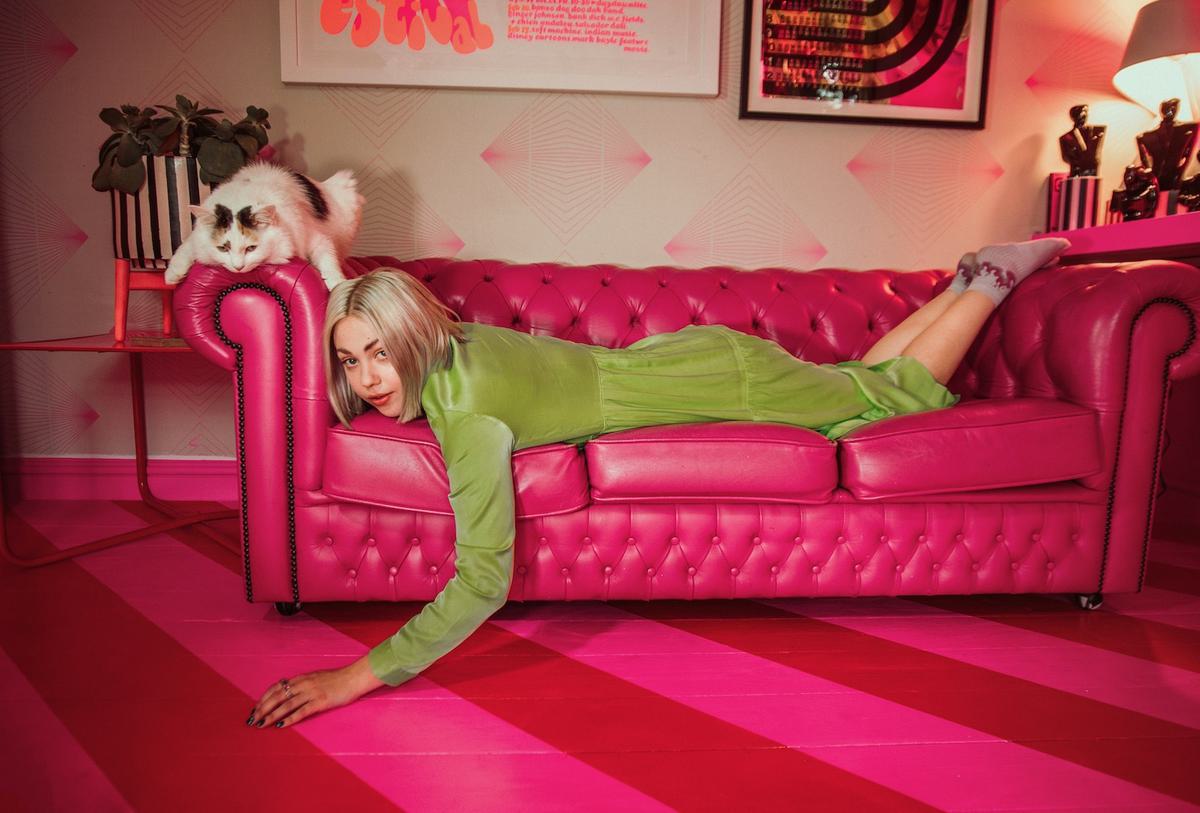 Lauran Hibberd continues her ascent to indie stardom with new effort "Bleugh"
"Bleugh" is yet another ambitious, slacker-pop gem from bolshy pop artist Lauran Hibberd. Recalling pretentious interactions from years gone by, the new single is taken from her upcoming Goober EP, due to be released on July 30th.
Lauran Hibberd's thrilling upwards trajectory shows no signs of slowing down. Joining her previous efforts such as this year's earlier single "How Am I Still Alive", new outing "Bleugh" is another culmination of the work Hibberd has been doing with producer, Suzy Shinn (Panic! At The Disco, Dua Lipa). Their collaboration has proven to be very fruitful so far, as Hibberd impresses again and again on the road to the release of upcoming EP, Goober.
Hibberd's narrative is front and center on this effort in what is perhaps her most confident offering to date. Where before we saw tracks burst into life with powerful guitars, intertwining with the vocals to present a powerful package, the vocals are most certainly the driving factor here.
Lauran Hibberd
·
Bleugh
Leaning more towards the pop side of things with firm, indie roots in the guitar work, Hubbard shows a bit more polish - especially in the chorus of "Bleugh" - which gives us an alternative taste of what she still has set in store. Lyrically, Hibberd proves her relentless songwriting talents are as strong as ever.
"'Bleugh' is the only sound that sums up my adult reaction to my pre-naive self," explains Hibbard of the new single. "It's always about being attracted to people who've nothing going on, nothing to offer you, yet it's the hamster wheel you can't quite jump off."