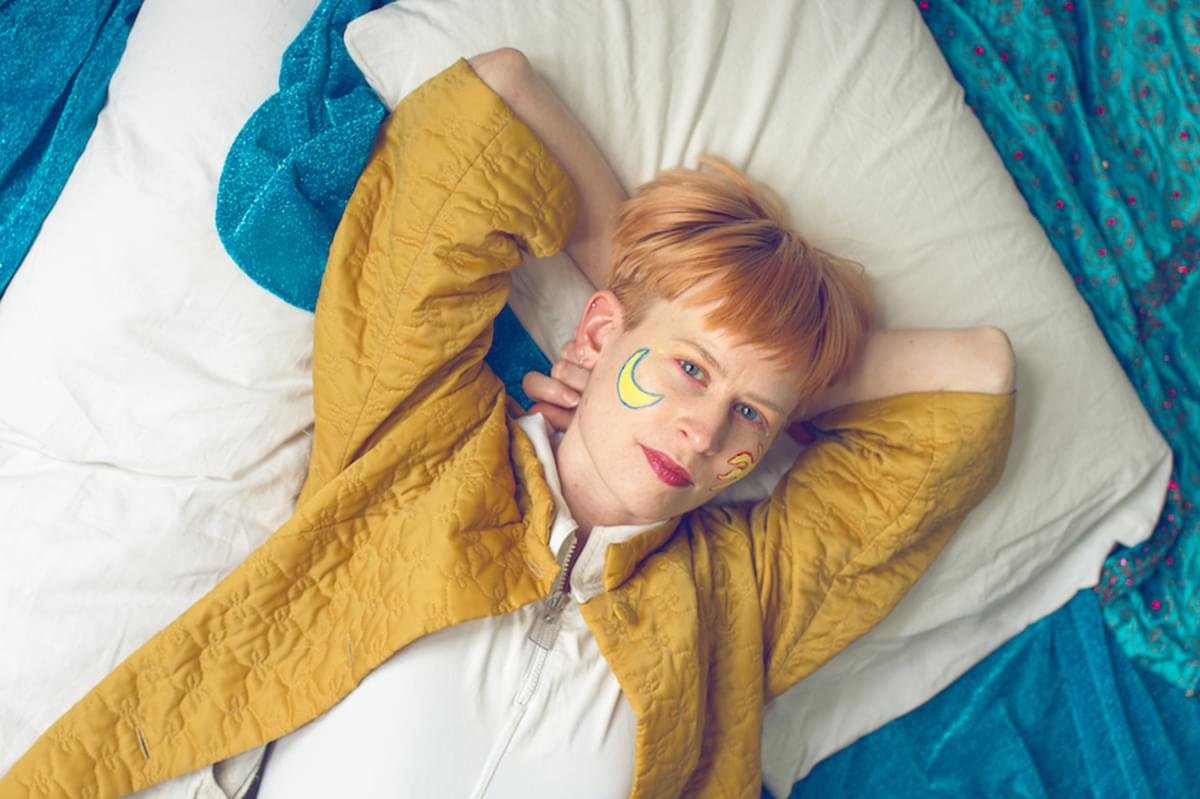 Jenny Hval announces new EP The Long Sleep, unveils the soft jazz-pop beauty of "Spells"
Norwegian artist and firm Best Fit favourite Jenny Hval is back with her first solo output since the Blood Bitch album.
Since that record, which we made album of the year in 2016, Hval has released an collaborative EP under the name Lost Girls and has been busy writing a novel but next month she drops the The Long Sleep EP, and today sees the release of first track "Spells".
This first track is not quite a world away from Blood Bitch; it shares an instinctive and improvised feel with that album but Hval employs a light - almost breezy - touch, based around a band made up of seasoned jazz musicians, including Kyrre Laastad on percussion, Anja Lauvdal [Broen, Skrap] on piano, Espen Reinertsen on saxophone, and Eivind Lønning on trumpet.
There's lots of gorgeous rolling piano, trumpet and saxophone play around in the space between each other and Hval frames lyrics which talk of "disco balls" and "dancing". And while there's a picture forming of a club scene, the free-form nature of the music dissolves that image and we find ourselves in some kind of limbo:
"we will not be awake for long / we'll meet in the smallest great unknown"
"Spells" feels liminal, or at least occupying a place between places. It's euphoric and transformative in the way the best music or the greatest drug can be, exploratory and expanding, leading us somewhere new and fresh, undiscovered. Where do we go when we sleep? How do we get to the unconscious mind? It feels like "Spells" is coming from a place Hval can't control. Just when it seemed the Norwegian had reached some kind of apex with Blood Bitch, she's pushed above the clouds to find another peak.
"I just want to tell you something. There should be something I could tell you, there should be something I could do to reach you directly, but there is nothing useful in the way we define 'you', or 'me'," says Hval, in a typically Hval-ian explanation of the new music. "There should be something I could tell you, there should be something I could say directly without lyrics and melody. Maybe that's what I'm trying here. Something else than lyrics or melody. It's not the words. It's not in the rhythm. It's not in the streaming. It's not in the 'message'. It's not in the product. It's not in the algorithms. It's not something you decided. It's not something they decided for you. I want to tell you something. I just want to say: Thank you. I love you."
Recorded with long-time collaborators Håvard Volden and producer Lasse Marhaug, The Long Sleep also contains the tracks "The Dreamer Is Everyone In Her Dream", "The Long Sleep" and "I Want To Tell You Something."
The Long Sleep is out 25 May via Sacred Bones. Jenny Hval's novel Paradise Rot will be available 2 October through Verso.
Get the Best Fit take on the week in music direct to your inbox every Friday