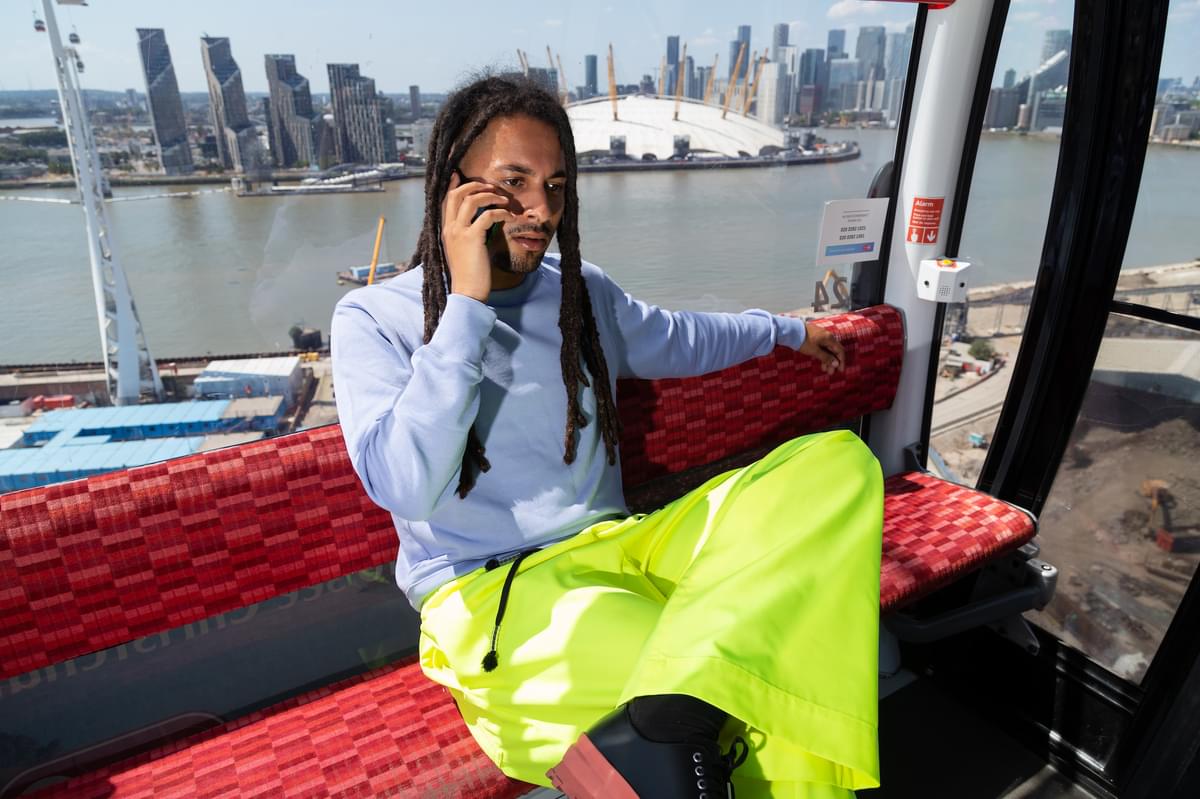 "Knew You Better" is an idiosyncratic addition to the world of Haich Ber Na
London's multifaceted Haich Ber Na continues to prove himself a rare modern artist in "Knew You Better" - accentuating avant-garde idiosyncrasy whilst manufacturing a sellable sound with mainstream appeal.
If pop music is a field, then Haich is perched on the most left fence. Hotly tipped in industry circles, his sound world is a meticulous mess, jumping between starkly separate styles, a confounding concoction of craft. Duality runs through Ber Na's discography, marrying hypnagogic, spacey and sleep-inducing textures and harmonies with a bouncy rhythm and robust production. Often hiding broody thematic undertones in his lyricism, Haich's writing is clever and piquant, delivered through a voice that is mesmerising.
Ber Na's chameleonic nature raises his stock only further, with a flair for producing, engineering and directing. His emphasis on visuals is a much-welcomed annexation to his artistic dwelling. Emitting a strange perception of the beauty of stock-like imagery and combining it with an off-kilter, satirical take on advertisement, the pictorial angle augments the encompassing nature of Haich's aesthetic.
Speaking on his visuals and cover art, he comments: "All the images have some type of association with the notion of "Ignorance is bliss", AKA "when we knew less. The fun thing about the artworks in particular is that a lot of people either think the images are photoshopped or pulled straight off of a stock image website. I don't know why I like the fact people think this, maybe a part of me is just a massive troll".
Haich's new EP, When We Knew Less is fanatical, fantastical and fascinating. Five profound divulges into the wonderful world of Haich, it can be enjoyed as a base-layer product, or analysed deeper for its musical nuance and lyrical acumen. The focus track is "Knew You Better", a whirlwind of guise and groove with stratospheric vocals and Tame Impala-esque atmosphere. It's an ambiguous anthem with an underlying darkness, with vivid lyricism surrounding betrayal and doubt. The accompanying video showcases the artist's beautifully bizarre friendship with renowned actor Warwick Davis, who appears alongside the singer for a peculiar but penetrating trip through the mind of Haich.
A unique talent with the potential to aid in the revitalisation of Indie-pop, this zesty body of work is just the start of Ber Na's musical voyage towards greatness.
Get the Best Fit take on the week in music direct to your inbox every Friday