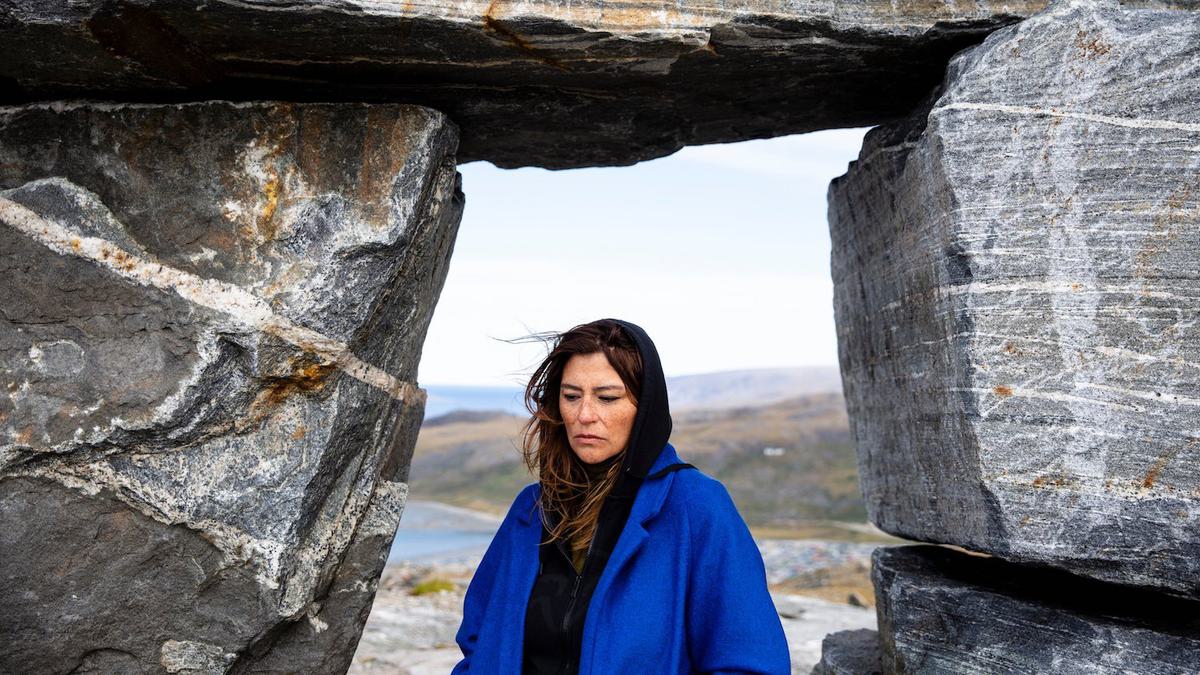 Elisapie's cover of Etulu Aningmiuq's "Quanniuguma" is an Inuit throat-singing ode to animism
18 December 2020, 15:37
| Written by
Ro Cemm
"Quanniuguma", Inuktitut for "if I were a snowflake", is a cover of a song by Inuk singer-songwriter Etulu Aningmiuq. The track originally appeared on Elisapie's Juno and Polaris prize nominated 2018 album The Ballad Of The Runaway Girl, which saw her collaborate with Robbie Kutser (Patrick Watson), Joe Jarmush (Suuns) and Leif Vollebekk, amongst others. In June this year she again collaborated with Joe Grass on a cover of Charlie Adams' "Asuquuq" (Oh My God) as a gift to Inuit communities in celebration of Canada's National Indigenous Peoples Day.
The lyrics of "Quanniuguma" speak to the idea of the freedom afforded by being a snowflake; the ability to be directed by nature and travel everywhere, with no worries about the future - Certainly ideas that are at the foremost in a lot of minds in 2020.
Born in Quebec to an Inuk mother and Newfoundland father, Elisapie has performed as part of the Juno award-winning project Taima. She also produced an award-winning documentary called If The Weather Permits, looking at the changing lifestyles of Inuit people in Nunavik. Montreal based but Nunavik-born Beatrice Deer is no stranger to winter music, having released her own album of Inuktitut Christmas tracks back in 2010, a track from which was featured on Ho! Ho! Ho! Canada 10.