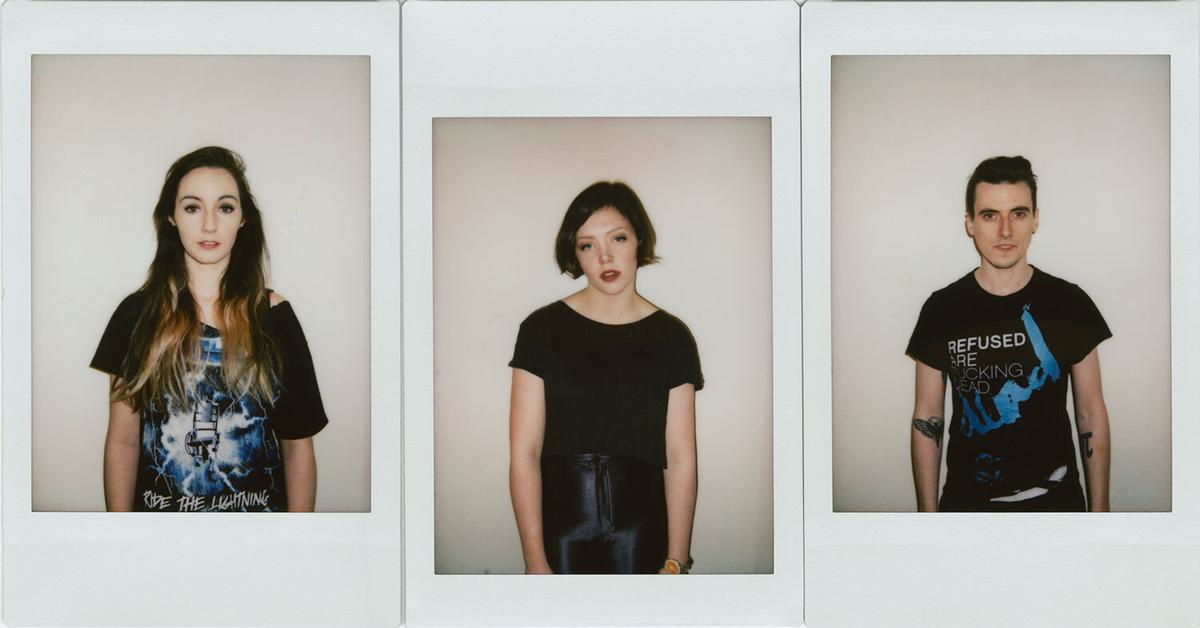 Bitch Falcon wrestle with their dark side on "Clutch"
Dublin trio Bitch Falcon place success in their sights with new single "Clutch".
Rock and roll at its most sprawling, "Clutch" boats strident refrains of stadium-ready proportions, scorching guitar solos, racing drums fills, and screech-a-long choruses aplenty. It's a tour de force determined to knock you off your feet, as volatile as it is vivacious.
"We always knew we wanted to do something performance based," director Allyn Quigly comments of the video. "Even though we'd never done anything like this before we felt Lizzie's stage presence was just too powerful not to take full advantage of. From here we met with the band, chatted about some of the meaning and inspiration behind the song as well as '90s music videos that had an early impact on them."
"We developed an idea based around two opposing forces," they explain. "The first represents a kind of external pressure with various images that give a sense of suffocation and constriction; of pushing and breaking through a bond. We then mixed this with a second thread that communicated a kind of internal energy. A visual representation of that internal rage."
"In this world, Lizzie was able to move without resistance, just pure, uninhibited energy. As the video progresses these two things push and pull against one another more and more to give what we hope is a spin on a traditional performance piece that's a little abstract and a little visceral."
"Clutch" is out now.