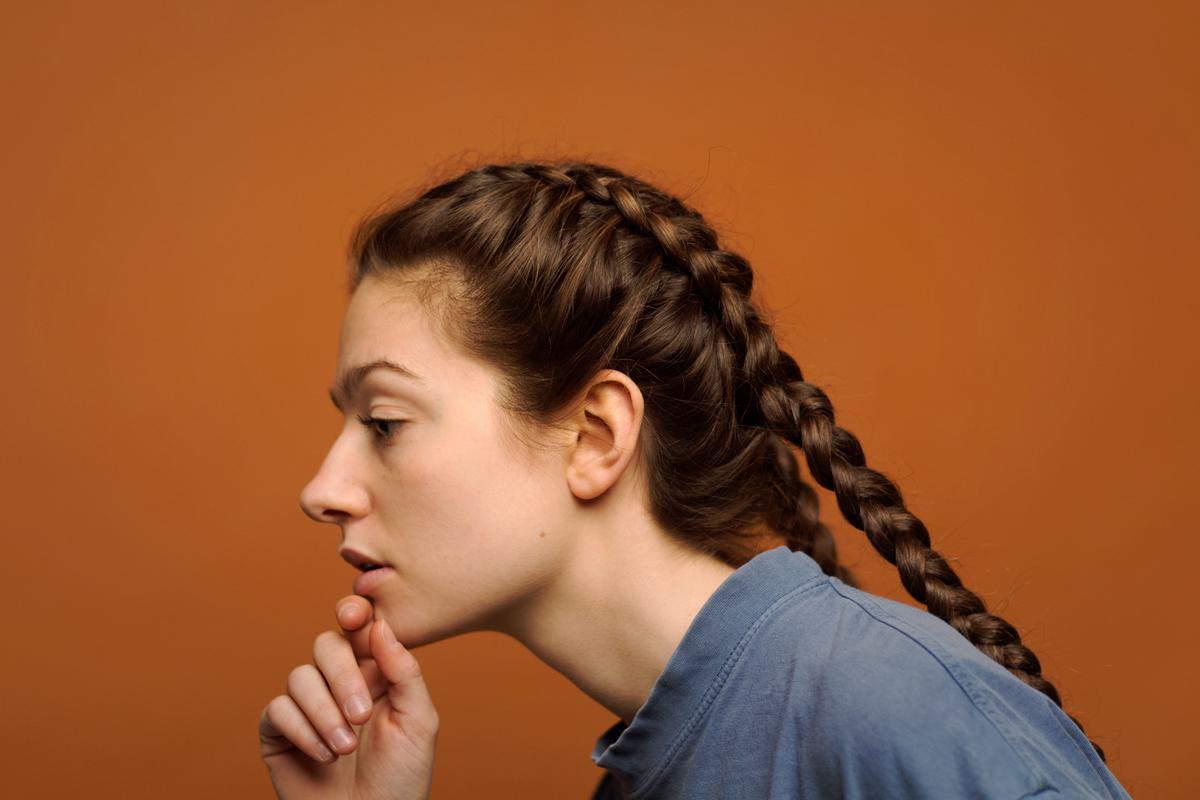 Meet Amanda Tenfjord, the Norwegian making a huge "First Impression" on her cracking new single
Having been gigging around her native Norway and working on music for a few years now, it's finally time for the world to meet the massively talented Amanda Tenfjord.
We've been lucky enough to catch a couple of the Greek-Norwegian's early shows, and she's delivered on her potential with "First Impression" - her debut single for Oslo's Propeller Recordings (Highasakite, Dagny).
A song about an encounter with someone who is all surface and zero depth, Tenfjord's sharp and confident lyrics ("I like you better outtasite / cos you're a social parasite") match up against skittering handclap beats and bouncing synths to create a glorious pop banger that stands up to anything from the Nordics in the past couple of years.
We caught up with Tenfjord to find out more about her and "First Impression".
BEST FIT: Hi Amanda, can you introduce yourself to us by telling us something about you and your music?
Amanda Tenfjord: "Hey! I'm 21 years old, half greek and half Norwegian, and live in Norway. I've been doing music since I was a kid. It started off with piano and vocal lessons, and then I started writing my own music when I was 16. I've always enjoyed listening to people, but never been very good talking about my own feelings. And I'm not a fan of writing a diary either, so writing music is a nice way to get things out."

You've been releasing music since 2014 and have been bubbling just under the surface in Norway for a while with some great live shows (a couple that I've seen)...do you feel that taking things slow, taking some time to find your sound has been the right thing to do?
"Glad to hear you liked our shows! Music has always been a huge part of my life and I've never really made the decision that 'music is what I'm gonna do'; music has just always been there, and kind of escalated into what I do now. I like the thought of working at things step-by-step - and not rushing. I think making music and playing shows are the most fun things in the world, and the last thing I would want to happen is to rush into something I'm not comfortable with. I think, as a musician, it's important to take some time and figure out what you really like and what you want to say with your music. So yeah, no rushing."

Who and what influences you and your sound?
"My everyday life and the people around me. Most of my songs grow out of either a story from a friend or something that has happened to me. I have a lot of inspiring people around me. Also, I'm a real fan of just observing people. Like everywhere I go. And then I make stories in my head around what I see. When it comes to my sound I grew up with a lot of Greek music. And what I love about the old Greek music is the powerful lyrics and strong melodies that don't need a lot of fuzz around. And I won't say that you necessarily can hear greek vibes in my music, but I always have in mind that less fuzz and more feelings is what I want. Cause that's what it's all about I think - feelings."

What can you tell us about the new single?
"The idea of making a song called 'First Impression' had been on my mind for a long time. I've always found it fascinating how we make a picture of someone in our heads in a matter of seconds. And at first that was what the song was about. I was playing around on the piano and wrote some lines, but then I kinda forgot about it. But then I went to a session with Bergen-based Askjell Solstrand (great guy, amazing writer/producer), and we turned it into a more sassy song about meeting someone who seems very charming and fun, but when you dig deeper there's nothing more."

You're from a place called Tennfjord but live in Trondheim, what can you tell us about why the city has such a vibrant music scene? Do you have some favourite artists we should watch out for?
"Well, before I moved here, I heard things like 'Trondheim is unique' and 'no city is like Trondheim'. And well, Trondheim is the first city I've lived in so I don't have a lot to compare with, but shit - Trondheim is amazing. We have the university NTNU, Norway's biggest university, which makes Trondheim a student city, AKA a city filled with so much creativity, energy and engagement I didn't think was possible before I moved here. SO much talent and so many hard working people. We also have a lot of arenas for both up and coming and more developed musicians to play gigs, for example we have Trondheim Calling, which is a great platform for an up-coming-artist to play for the music industry. And we also have Studentersamfundet, which is, well, impossible to describe, but just an amazing place, driven by volunteer students. I could write for ages about this city, but I'll stop here.
I listen a lot to Norwegian music, and one of my favourites are Pom Poko (who have roots in Trondheim [❤] ), they are awesome. I also love Hajk. Jesus, every single song from their self-titled debut album is great."

What's the next steps for you? An EP? More single tracks? An album?
"There will be more music! I have a lot of songs I'm really excited to share. The plan is to release my debut EP later this year!"
"First Impression" is out today via Propeller Recordings.