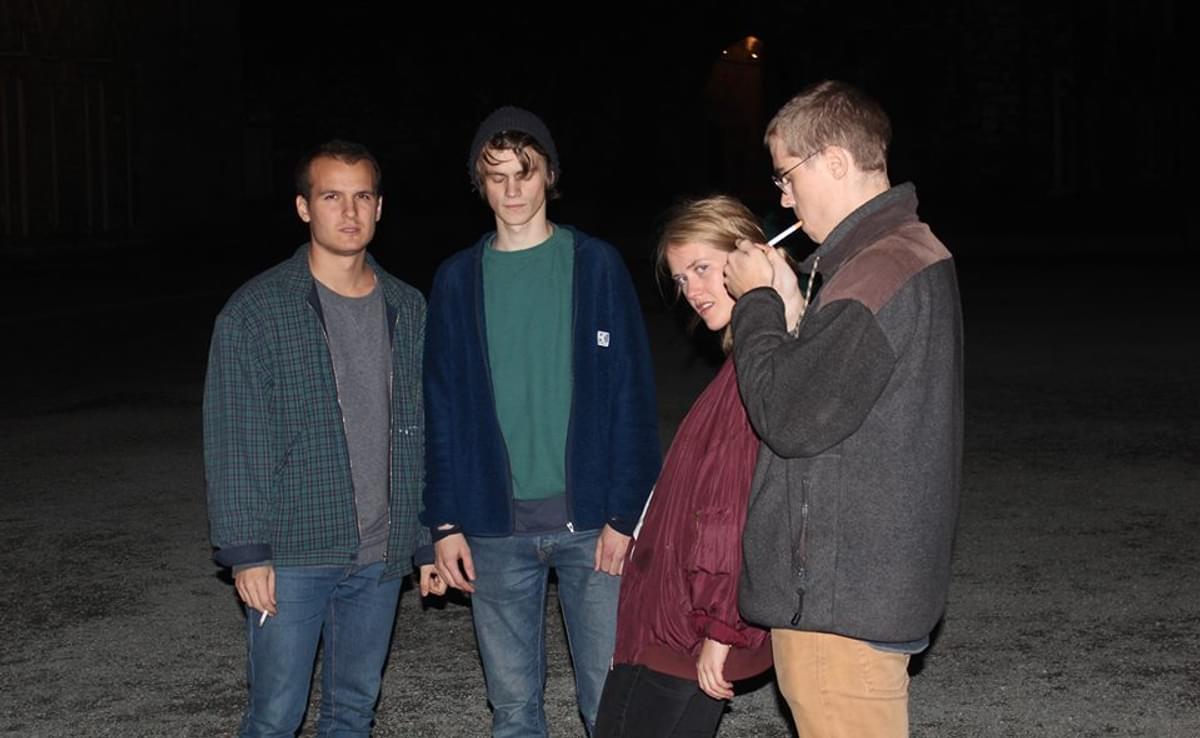 Pom Poko continue to impress with the raucous art pop of "It's A Trap"
Norwegian quartet Pom Poko grabbed our attention towards the end of last year with the great post-punk-pop blast of "Jazz Baby", and today they're back with a new single and video.
"It's A Trap" futhers the band's thrilling hook-laden take on art rock, and this time features Highasakite's Kristoffer Lo adding guitars, noise, and brass in the form of tuba and flugabone.
Pom Poko told us "He [Lo] added a really nice color to the song, both gritty guitar noise and deep rumbling tuba bass. Like most of our songs this song was made while we were just jamming; recording stuff we were doing and listening back afterwards to find the coolest parts. Recording it we experimented quite a lot with putting microphones out in the hallway by the room we were recording in, to get the natural reverb from a classic Norwegian conservatory hallway. 'It's a Trap' is a song about anything you want it to be; for us it's about letting everything you think you know go and suddenly be surprised by what you are and what you can do.
The song itself can be seen as a love song to your past, present or future self. The chorus also features the melody from Norwegian jazz saxophone player Hanna Paulsberg's song "Potter's Lullaby" as a bassline, which is a moderately fun fact..."
The video, above, is the work of director Olav Fangel Jamtveit.
Get the Best Fit take on the week in music direct to your inbox every Friday