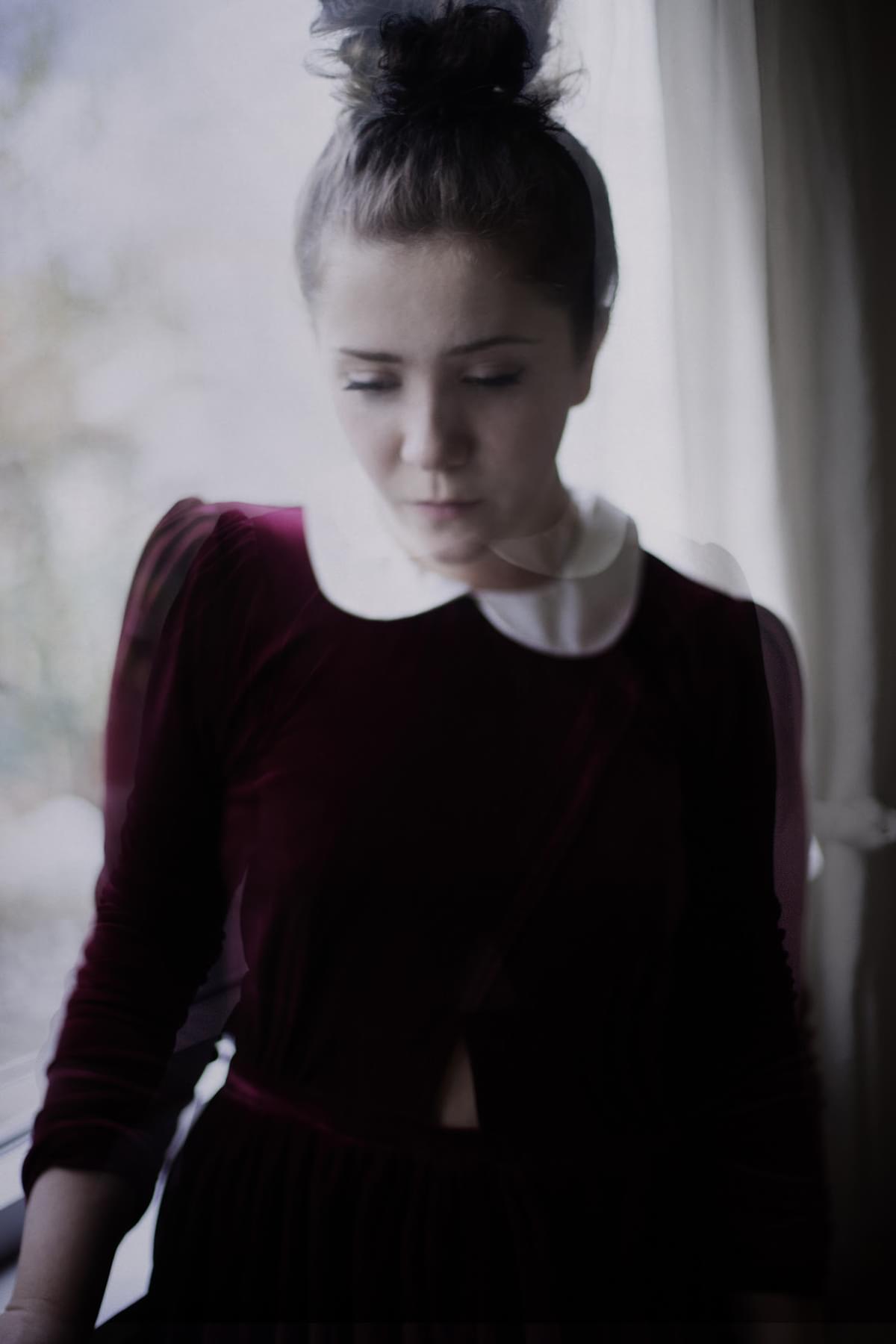 Track by Track: Emilie Nicolas on Like I'm A Warrior
06 July 2015, 14:08
As pointed out in last week's review of Like I'm A Warrior, Oslo native Emilie Nicolas exists in her own orbit. An artist that stands independently and without comparison, her debut LP - out this week - was awarded our coveted Album Of The Week slot and rightly so.
Here, Emilie gives Best Fit an exclusive insight into the creative path behind the record. Listen to the album below via Spotify.
Nobody Knows
"and what´s in your heart my sweet Emiliy, they all will see"
Nobody Knows was written on a stormy winter night. On the demo recording I did, you can actually hear the snowstorm outside. I like to try different ways of building up lyrics and what I like about this song is that it doesn't have any particular verse or chorus - it´s just me talking from start to end.
Let You Out
While I´m writing this to you now, I´m sitting in the same spot where I wrote Let You Out. It was a song which had many different colors and shapes before it ended up as it did on the album.
First it started with an Indian inspired beat to being a hard electronic synth song. When we started working on it in the studio it suddenly got this light feel to it which I think gave a nice contrast to the meaning in the lyrics, because for me it´s a really dark song.
Grown up
For a long time I've tried to write a song to my father. One day I sat down at my piano and «Grown up» came to life. It felt so good to finally make this song. Also the video that André Chocron made with my familiy's old 8mm films made it all came together.
Melancholia
I saw the Lars Von Triers movie Melancholia and felt like he described my fear of death. This song is just what I would do if I was one of them. And the need to remain on the earth forever.
Fail
Fail started as almost all of my songs do, with just a bass line on the piano. I had this line "don't call me lazy I go down on him daily" and didn't know how or where to put that in a song… haha. I was studying jazz at the conservatory and one day a professor told me I was lazy. I was so mad because I had been writing my album while I attended that school and nobody knew. I have so much more to say about this song, but I'll stop here.
Charge
This is a song written in frustration of being misunderstood and looked down on. I love writing when I'm angry! It gives me so much energy to let it out and say what I should have said. To be belittled is what aggravates me the most. Maybe because I'm short. When I was in kindergarten, the other kids used to carry me around and put me on high shelves.
Us
Us is a piece by piece song. The loop is from a completely different song and the beat was made while I was taking a shower. The end was a mistake, when I played the synth I hit the wrong button. The melody which loops throughout the whole song I recorded in bed with my laptop. On the intro you can hear my cat purring. She was lying on top of my computer relaxing.
For me this song is sexy and sad at the same time. My perfect combo.
Pstereo
When I made this song I had a completely different approach. I was making a song for a festival and they asked me to make a cover of an old Norwegian song. I translated the lyrics to English and thought lets make something people will like. And it worked! : )
Put Me Down
I wrote this on piano and then Eivind, my drummer and I started to play it together. It was soft and rhythmic. When we recorded it for the album we just changed it completely to this massive noise landscape. It was a lot of fun and the last part of the song came out of all the changes. It feels good to let out some steam. And to almost rap a little.
Games
The band and I borrowed a house in the country to work out some of my new ideas. I was stressing about making songs for the album, and to keep the stress away I mostly just sat in a chair playing games on my phone. Anders, my synth player started playing the chords you hear in the beginning and I just started singing the song! It´s about always feeling that you're behind on things and not being good enough.
Like I'm A Warrior is out now via Sony. Watch an exclusive Best Fit session with Emilie Nicolas performing a stunning version of "Grown Up" below. She headlines London venue Oslo this Wednesday, 8 July.

Get the Best Fit take on the week in music direct to your inbox every Friday