The mysterious singer/producer has made waves with a spine-tingling style of synthpop, electrifying senses and creating Wonderland-hued worlds of passion and emotion. Elohim's future is undeniably bright - this is an incredible first step that demands your attention.
Stream Elohim's eponymous EP via Spotify below, and then check out what the enigmatic artist has to say about each track after.
Sensations
"Sensations" is that moment in time when you're absolutely overcome and entranced by love. That crazy euphoric sensuality bursting at the seams, giving every inch of your body tingly chills. There's no feeling quite like it. You're numb but you feel everything. Truly magic. To me, "Sensations" embodies that.
She Talks Too Much
My subject matter has touched on the topic of anxiety a bit. This song has moments of that feeling. Social anxiety is something I have struggled with from time to time. Nothing makes the uncomfortable anxiety worse than not feeling welcome in a social situation. Being overshadowed by a person that won't stop talking can make your head spin, and suddenly you feel crazy. This is one side of "She Talks Too Much". The production started on Logic. The main synth line is the very first thing I sat down and played. That exact first take is what is on the record.
Another song with juxtaposition. While the production is fun and upbeat, lyrically there is depth and some tones of darkness. This song is a big question of why? Why does this person feel one way and I feel another? Why is she sick and I am well? I was inspired by a story one of my best friends told me about losing his friend at a very young age. Life is beautiful, it's an incredible gift. It's so durable yet so fragile. To me, life is all about the moments and being present in them. Something I have to remind myself of everyday.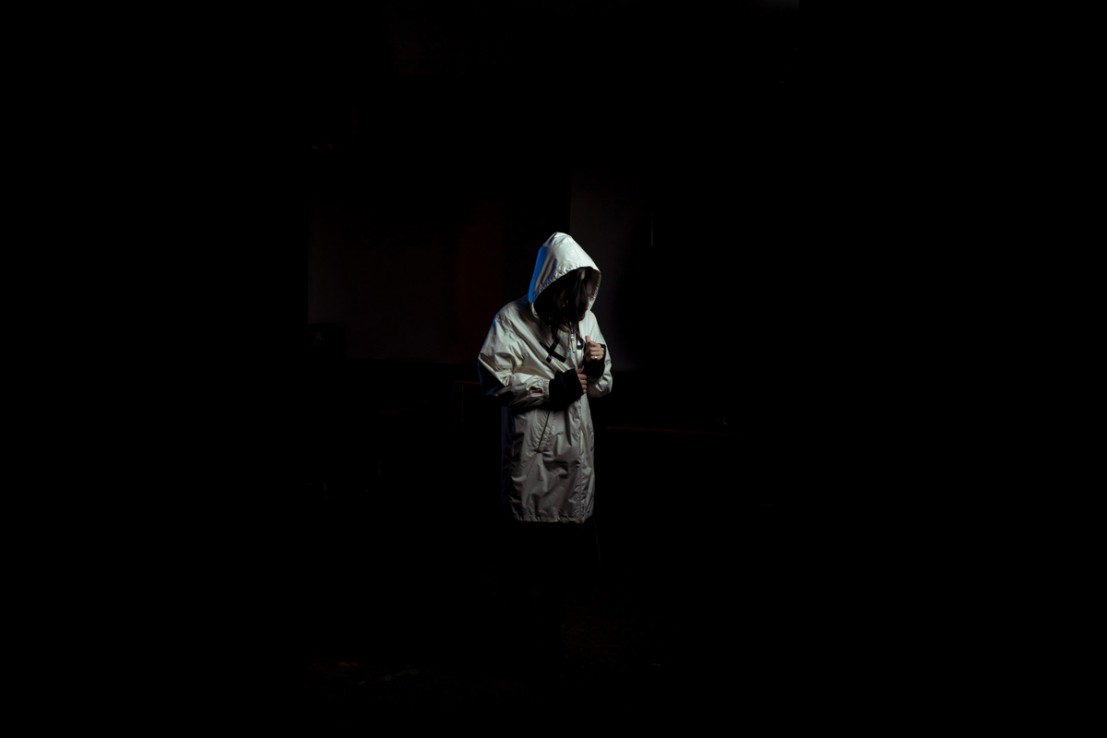 Black And Blue
I wanted my EP to flow like an album. I am always creating... always recording sounds and ideas. The Elohim folder is loaded with many different treats and productions. Some tiny, some finished, some unfinished. Some quite weird and experimental, others straightforward piano and vocals. My interludes are these extra pieces. I usually make them on my laptop with a lot of vocal FX keeping them pretty lo-fi.
Xanax
"Xanax" is very special to me. It's extremely personal. I wrote it in a few hours. My amazing collaborator Danny Parra and I recorded and produced it within those same few hours. It was a Sunday. The lyrics and melody poured out of me. The main synth/keyboard part glided off my fingers. I didn't have to think. Writing can be so spiritual, so healing, and otherworldly. This was one of those moments. I am forever grateful to be able to share "Xanax" with other people out there that are battling those same feelings.
T.C.
My family is very important to me. I have been raised in an environment where love is what matters. Love is the religion. Learning to be honest and kind and knowing who you are. This is my mama's voice on "T.C.". She is the most incredible person in the world. Humble, selfless, beautiful, and always calm. Her voice is like medicine.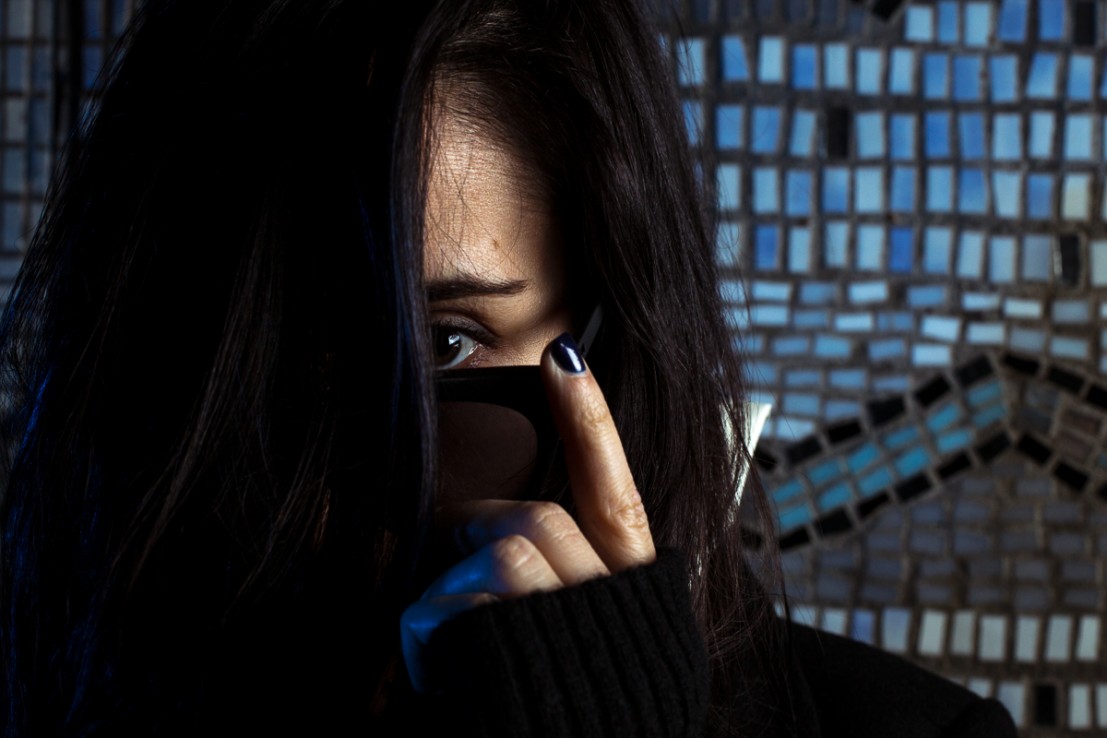 Pigments
"I can't make you love you... but I can change your pigments..."
I cannot make you love yourself until you are willing and ready to learn to love yourself. But I will be there to help you see light and show you life through different hues and perspectives. Everyone must find their own way but we can all always use the love, guidance, and support of the people around us. Sometimes I feel as if I am talking to myself through this song. I found solace in the production of "Pigments". It was a moment where it felt okay to be proud of myself.
GUTS
When you're lying on the hardwood floor in your living room paralyzed by heartbreak. Your chest is heavy and you don't know how you'll go on. You can't imagine it will get worse... a month later you see that person you're heartsick over with someone new. Completely in love. This is such a universal experience. It's devastating. Your everything shatters and all wounds are reopened. Suddenly it's too real. But you know it's time. These moments are THE MOST VITAL OF YOUR LIFE. They end up being the greatest most pivotal door-opening, life-changing times. It's magnificent how life works itself out when you're willing to take the reins. You end up stronger and more in control of your destiny. The production was really fun to make on this song. Some weird sampling happened. This is one of my favorite songs to perform live.
"THESE GUTS ARE GONE"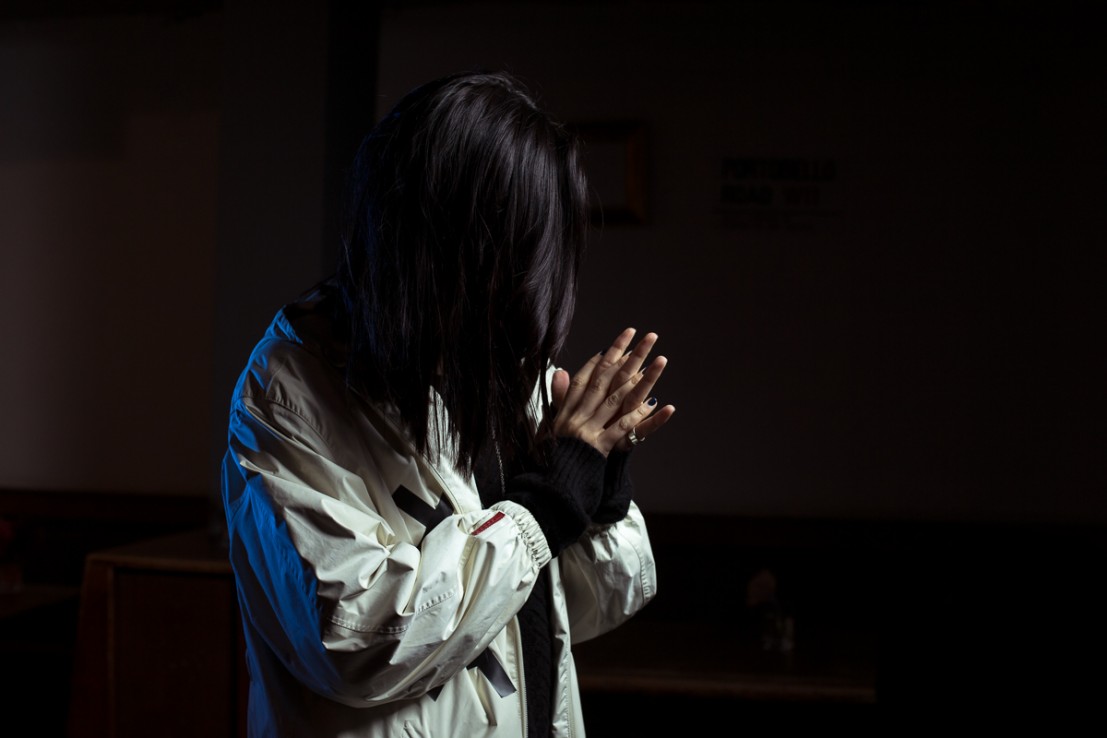 9
An interlude I created in probably a sleepy-eyed state in my bedroom. I love the ambient noise and the nostalgic feeling of "9". I made this one on Logic.
All That Gold
The original version of this song I made with Danny Parra and Casey Veggies. I love working with rap artists, it's such a different and unique creative process. We were at the studio all night. The production started with a bassline I played. All of the writing and production came together naturally. After we released the original as a Casey Veggies song, I started singing my own version for my live show. I sing Casey's raps with some vocal fx, harmonies, and autotune. I re-harmonized the chords a bit as well. I enjoyed it so much I decided to record it, and this is the version of "All That Gold" that is on my EP.

This EP was a complete labor of love. Thank you for listening. Enjoy!
Elohim's self-titled debut EP is out now via B3SCI. All photography by Siamak Amini.