A band doesn't have to compromise to be successful. Its success doesn't result by distancing its audience. A band can be explicit about its politics and embrace its position to effect change.
The musical context and infrastructure for a band in 2017 isn't the same as in the '90s Britpop boom where indie bands were hitting the Top 10 albums and singles charts on a weekly basis. But, as with their debut, My Love Is Cool, Wolf Alice's second record, Visions Of A Life, went in at number two in the UK album charts. That they've reached such a level of success whilst also being politically outspoken is a rarity in the current musical climate.
Spending time with Wolf Alice is like encountering a tight-knit family. They're polite, affable and engaged but there's a hermetic seal around them: a simpatico that doesn't stop one warming to them. Rather, it provides an understanding of their inner world. It's not just about the four band members; it extends to their crew, friends, record label and audience, all of whom are also very much part of the family.
We meet drummer Joel Amey, bassist Theo Ellis, singer/guitarist Ellie Rowsell and guitarist Joff Oddie not in a plush dressing room or a salubrious hotel but in the intimate surrounds of The Hippodrome in Kingston on a cold night in south west London. They're playing back to back shows later that evening and the set-lists for both shows have been chosen by the audience, the first of which is an all-ages show.
A huge queue of teenagers forms outside the venue hours before the 7pm stage time. Ellis says putting the sets to the vote means that "a song from many moons ago" will get an airing: "White Leather". It was released as the B-side of "Fluffy" in 2013, and when they play it Rowsell tells the audience that she's delighted they still love the early songs.
"I don't think there's anything wrong with being ambitious" – Ellis
Watching Wolf Alice play in a small club brings both the connection with their audience and their relentless work rate into clear focus, but it also reminds one of the balancing act they manage to bridge between intimacy and growing bigger. It's easy to forget the extent to which they've crossed over, and the following evening there's the not inconsiderable matter of headlining the vast environs of north London's Alexandra Palace (Ally Pally).
Did they ever expect to play such big venues? "I don't think so, not to this scale," Amey says. "We've always had aspirations, dreams of playing big shows and doing good festival slots. We're very grateful and humbled by it."
This humility means that Wolf Alice don't quite buy into the description of them being a big act. The question prompts a pause. Amey then breaks the silence: "It's hard to tell…" He references the fact that Royal Blood are playing three nights at Ally Pally that week "so there's always comparing with other things."
Oddie thinks the criteria of what it means to be a big band alters with each step. "The goalposts always change. You get somewhere and then the idea of what a big band is, or what you want to aspire to be changes."
Ellis states that whilst the venues have grown the essence of Wolf Alice hasn't changed. "There are aspects of it that feel different, obviously the rooms we're playing are bigger," he says. "But I don't think we've altered the way we've done things from day one because we've gotten a certain level of success. We feel like the same people."
For Wolf Alice, it's the small gestures that break down the fourth wall between a band and their audience. Ellis recalls watching The 1975 play Ally Pally and the way Matt Healy approached it. "To his credit he made it feel like a very small room which is a really hard thing to do. When that wall gets broken down I always find that really impressive from an artist."
They did just that at Glasgow's Barrowland a few days previous. Rowsell posted on Twitter that if any of the girls in the audience wanted to join them onstage for "Moaning Lisa Smile" then they should send in a video of them playing it. The winner was a teenager called Freya. "You could see she was having a good time," Rowsell says, "even though it was perfect down to every note she was still jumping about and smiling."
Seeing Wolf Alice play Ally Pally the following evening is to watch a masterclass in how to deliver to an audience of more than 10,000 people. Again, a member of the audience – this time a teenager called Jade – was found via Twitter to join them onstage. Even the video screens that showed close-ups of Wolf Alice's every move didn't detract from the feeling of intimacy.
Ellis echoes Amey when he explains that four years ago he wouldn't have expected Wolf Alice to be playing Ally Pally. "Our foresight for what we're trying to do as a band doesn't necessarily entertain those ideas for too long. You're busy trying to get your set list for The Scala or wherever you're playing next."
In keeping with the feeling of a family unit, Wolf Alice have continued to work with the same people even as they've transitioned to bigger venues. When I mention the first time I saw them was at Shepherd's Bush Empire a couple of years ago, Amey says that a lot of the crew members are still with them today. "So not everything changes, if we were on private jets we'd be 'this has gotten way out of control!'"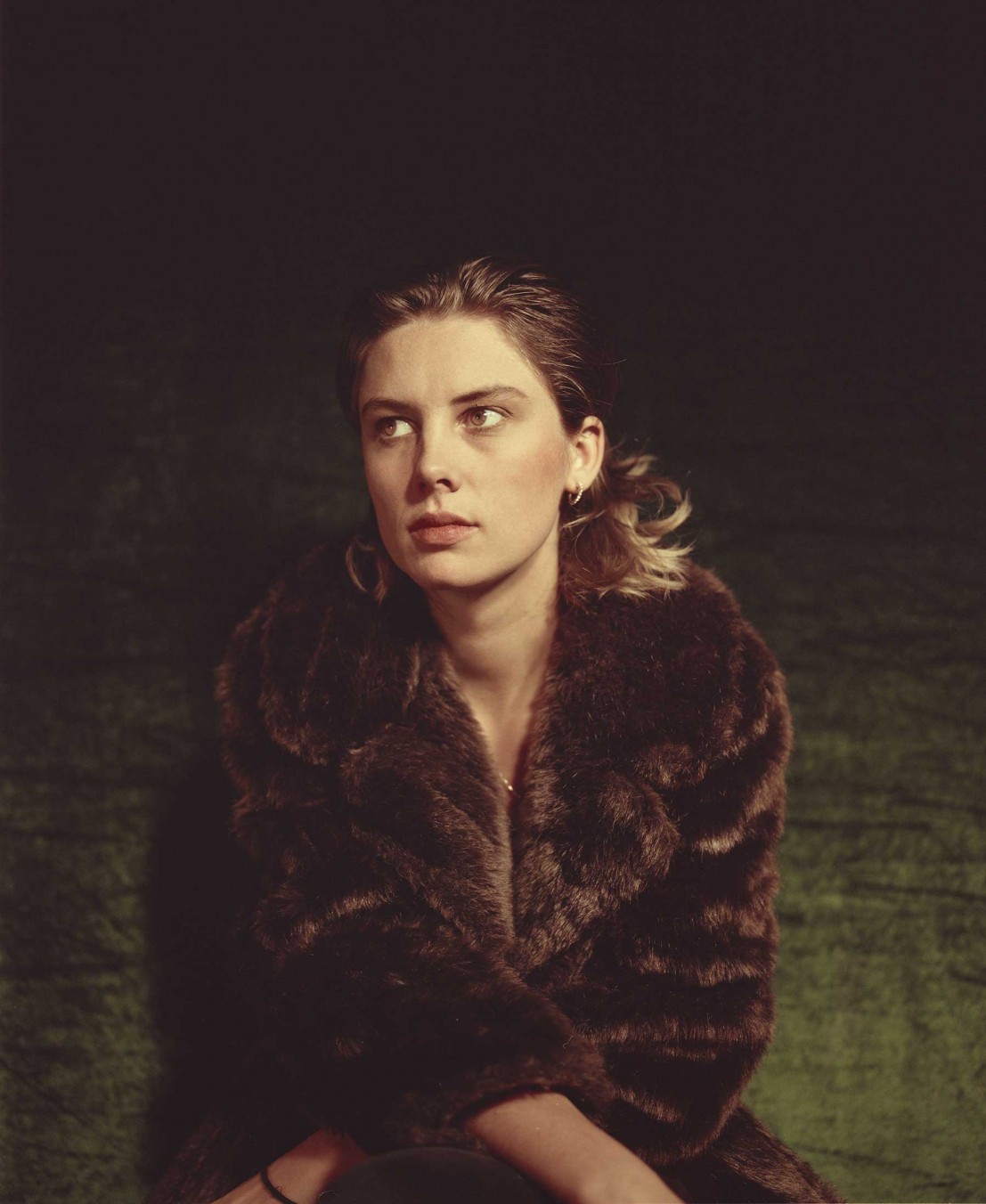 One thing that Amey thinks did get out of control was the supposed feud with Shania Twain over the race for number one. A post that he made about it on Facebook went viral.
"I still have a bit of a thing about that," he says. "I'm really disappointed in myself about it actually. It was funny when it was on my Facebook to my mates, it was less funny when everyone else saw it." His bandmates rally round. Oddie tells him, "I think it was taken out of context. I don't think you should be hard on yourself." Yet Amey muses, "I said the Pennywise thing, I was like 'why did I let that go up there?' Personally I'd have thought I was a twat if I read it, but whatever."
But the fact remains that they're duking it out with some pretty serious competition, right? "Yeah, it's ridiculous," Amey says. "Reading a sentence that's us and then Shania Twain is just bonkers, which is kind of what my point was. It's just ridiculous. It's like global popstars, megastars, us…"
Pertaining to their reluctance to talk up their achievements, Ellis chimes in with a note of realism about the significance of the charts in today's musical climate. "The whole thing started to get a bit hostile, which was really stupid in light of the fact that it's a race to be the top of a fictitious chart – in a day and age when people sell 10,000 records." Amey thinks the furore was because "the charts are very boring. It's 'oh my god, someone said something, we should post that around.'"
Rowsell continues: "Obviously we care in the sense that it's nice, cool, flattering and fun to be in the charts but if you're within our camp you can see that it's not something we strive for. The thing about Shania Twain was very breezy, it wasn't like we were saying 'please help us get to number one!' or obviously people might just think 'oh, they really, really want it.'"
"Which we did!" interjects Oddie. Amey adds, "It was annoying..." Rowsell grins at her bandmates. "We did want it," she says, "but for all the right kind of reasons… because it would be fun." Rather than ego, Oddie explains the reason it would have been nice to get to number one was "because you love the record, you're proud of it and people are listening to it...but you can't be anything other than happy with a number two record." Wolf Alice closed the chapter with their dignity very much intact, writing on Twitter: "What a weird few days lol. To be clear, Shania Twain is a legend."
Attaining such giddy chart figures for the second record in a row prompts a question of how they feel about the word 'ambition'. Is it a dirty word for a band now? They're unanimous that they're ambitious but not in terms of tabloid fame or material gain. Ellis says, "I don't think there's anything wrong with being ambitious." "Not at all", concurs Rowsell, who inserts an important caveat. "I think that as long as making good music is at the heart of everything then ambition is great, otherwise you wouldn't sign to record labels."
"It depends what the ambition is," Oddie adds. "For some people it might be to make a lot of money but if the core of your ambition is artistic integrity, then it's all good."
"all these kids were celebrating Jeremy Corbyn in this iconographic way, where he's this hero. And then you'd read The Guardian...and they were slagging him off" – Ellis
Something the band has become more engaged with this year is politics. Music and politics haven't always been the easiest of bedfellows, with musicians historically providing the voice of counter-culture. Perhaps this is why Noel Gallagher and Creation Records' cosying up to Tony Blair and New Labour in the '90s – which culminated in a champagne reception at Downing Street – seemed self-congratulatory rather than revolutionary. With the Conservatives in disarray, New Labour, who captured the hearts of middle England by presenting themselves as a palatable alternative, went on to have as hollow a reign as Oasis did.
In the build up to last year's General Election, however, Wolf Alice did something very different. They embraced the responsibilities that come with the territory of having a voice that's listened to and very publicly pinned their loyalty to Jeremy Corbyn. Rowsell, sticking her neck out where the majority of artists wouldn't, appeared in a Register to Vote video. Rather than hectoring, the message was simply "use your vote", regardless of how you were going to use it. As well as using Twitter to get the message across, Wolf Alice also put themselves in the frontline by playing at Labour party benefits and rallies.
A few months later, Corbyn showed his appreciation for what they did by Tweeting a link to Visions Of A Life when they were competing for the number one slot. If he does make his way to number 10, the last thing you can imagine happening is Wolf Alice rocking up to Downing Street for a celebratory glass of champers.
Is Rowsell tired of being asked about their political stance? "No, not at all," she replies immediately. What made them back Labour so publicly ? She explains that after Brexit "lots of people were pushed to go that bit more of the extra mile because the unexpected happened. I was excited when Jeremy Corbyn became the Labour leader and I felt like a lot of other people were too, a lot of young people just appeared."
Rowsell was then baffled when the support for Corbyn was abruptly turned around and suddenly everyone was "actually, no, not Jeremy Corbyn." She continues, "I couldn't find out why. There was nothing to tell me why, except stupid things like about what he wears." With the tide seemingly turning against Corbyn at the start of his leadership reign, Rowsell did her research and was appalled by what she read.
"There were places I'd often go to form my opinions, like The Guardian, which was also telling me to disregard Jeremy Corbyn but not giving me any alternative. I started thinking 'who can I go to find out what to do and why this happened?' So we all started looking towards our friends and going to our favourite musicians and artists. It honed in on me how powerful social media is. And I'm aware that we have some kind of following, so if I was looking towards people like a Lily Allen to form my opinions, rather than a news outlet or mainstream media, then someone might be looking towards us."
Oddie says, "It's so true isn't it? I was so utterly confused when Jeremy Corbyn came along, saying all the right things, it was 'this dude has it completely on point, everything I believe in, he believes in, everything he's saying is fantastic, that's great isn't it?' And everyone else was going 'no' and I was like 'what do you mean? Why?'" Rowsell says, "They couldn't tell you why." The answers Oddie received were typically, "'I don't know… he's completely unelectable because he doesn't wear a tie.'"
Rowsell was equally baffled at how the initial backlash against Corbyn unfolded.
"There was nothing about policies," she says."Everyone liked his policies but suddenly everyone was 'oh, we can't vote for him' and I was like 'just please tell me why?' I didn't understand, I thought 'oh, I'm stupid, because I don't know why I can't vote for him, but I just won't.' Then I thought, 'wait, why?' No one can really give me an answer so maybe I'm not wrong, maybe I'm not stupid.'"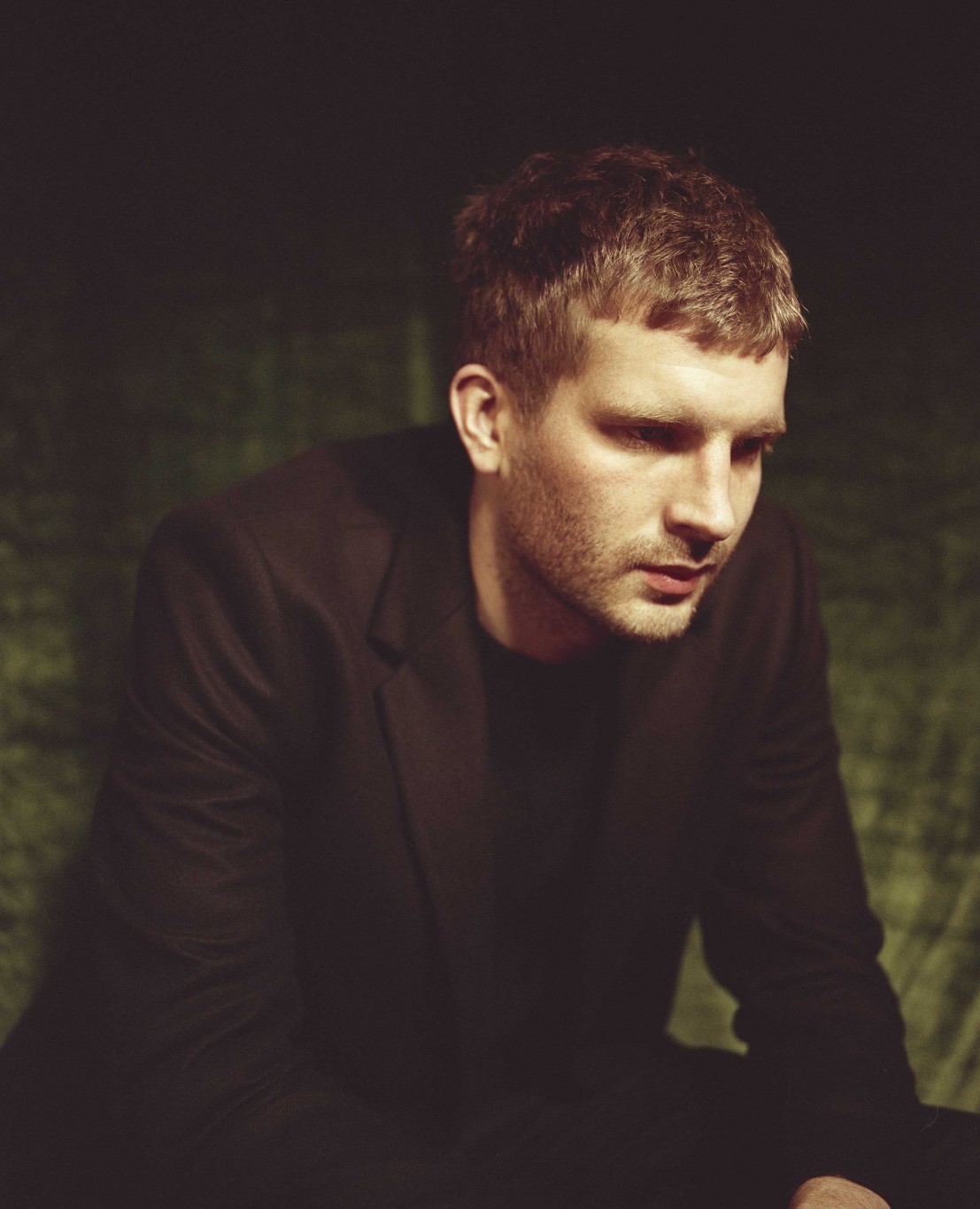 Ellis noticed a significant change. People were looking for trusted content and found that it wasn't the traditional sources anymore.
"The new media and the old media were completely different," he says. "On half of the grime artists' Instagram pages, all these kids were celebrating Jeremy Corbyn in this iconographic way, where he's this hero. And then you'd read The Guardian – anything that was print, the old stuff – and they were slagging him off.
"On the night of the election people were bandying around stuff like 'Youthquake'. It felt so empowering to a younger generation. I'm actually sliding out of the 18 to 25 bracket, but it was amazing to watch that happen online and then realised in an election."
Even though Corbyn didn't win, Oddie finds solace in what Labour achieved. "It fucked Theresa May's plans and crippled her majority, which was the best thing other than a win." Rowsell says that another important element was people making themselves heard, rather than being bystanders. "You can see what a lot of people want, we might not have won, but surely they have to take note of what we don't want? There's a lot of us who have opposing ideas."
Oddie adds a pragmatic note about the inertia of UK politics: "Labour and the Tories were so close, so many times and everything became this weird, centrist politics. When someone came outside of that centre and offered a genuine, legitimate left-wing alternative, people went 'oh yeah…'"
There's a point of view that Labour would be in power two years ago if David Miliband had won the leadership election rather than his brother Ed since he was considered to be more electable. What do they think about that?
"I hate it when people say that, it's not about that: Corbyn is electable," Rowsell says. "That really upsets me because it's going along with the game that entertainment wins and fashion wins, that it's all about things that don't matter. That's why you have Donald Trump. We should be better than that."
Rowsell adds that the scrutiny of being in the public eye and talking about politics has its downsides. "It's so scary because I've had the wrong end of the stick on so many things or said things in the wrong way. People can choose to see you as someone whose ideas are solidified, but we're constantly learning and it's cemented there on the internet isn't it? You could say something and then learn what you've said was wrong but no one's ever going to care that you've learnt. It's so scary, you feel like you're never going to be fully equipped."
Ellis feels that it's better to speak out regardless of how equipped they are. "But that's a paralysing thing as well, because then you don't act on something and you end up saying nothing, so it's definitely a fine balance."
"We want to make music, it's not a chore, so we don't need a huge break" – Rowsell
Amey read an article recently that made him realise that the acts who have big reaches on social media aren't in control of things in the way Wolf Alice are. "But they totally can be…" says Rowsell.
The article was about a British actress with millions of followers on social media. Amey explains, "She was saying that she wanted to put stuff on her Instagram about voting but her people took it down. They said, 'This wouldn't look good for you'. I forget that people are paid to be damage limitation of you having an opinion if you have 10 million followers. You're thinking, 'Why is no one saying anything?' But it's because singular people are sometimes outnumbered by their teams."
Why do they think so few musicians talk about politics? Oddie feels it's often a fear of alienating a proportion of their audience." But it's funny," he says, "because the newspapers that are coming down to review Ally Pally are the big right wing newspapers." Rowsell's ears prick up. "I didn't know that. That's troublesome, because I don't know if I believe in the view 'Oh at least there's something good going into that newspaper,' I don't believe in that stance." She then adds with what sounds like a mixture of humour and seriousness, "So maybe you should tell them not to come?"
Oddie adds: "The idea that you'd alienate those people but people who write for them still want to come down is kind of a testament. I can't really imagine that unless you were doing something to a complete extreme that you're going to alienate that many people."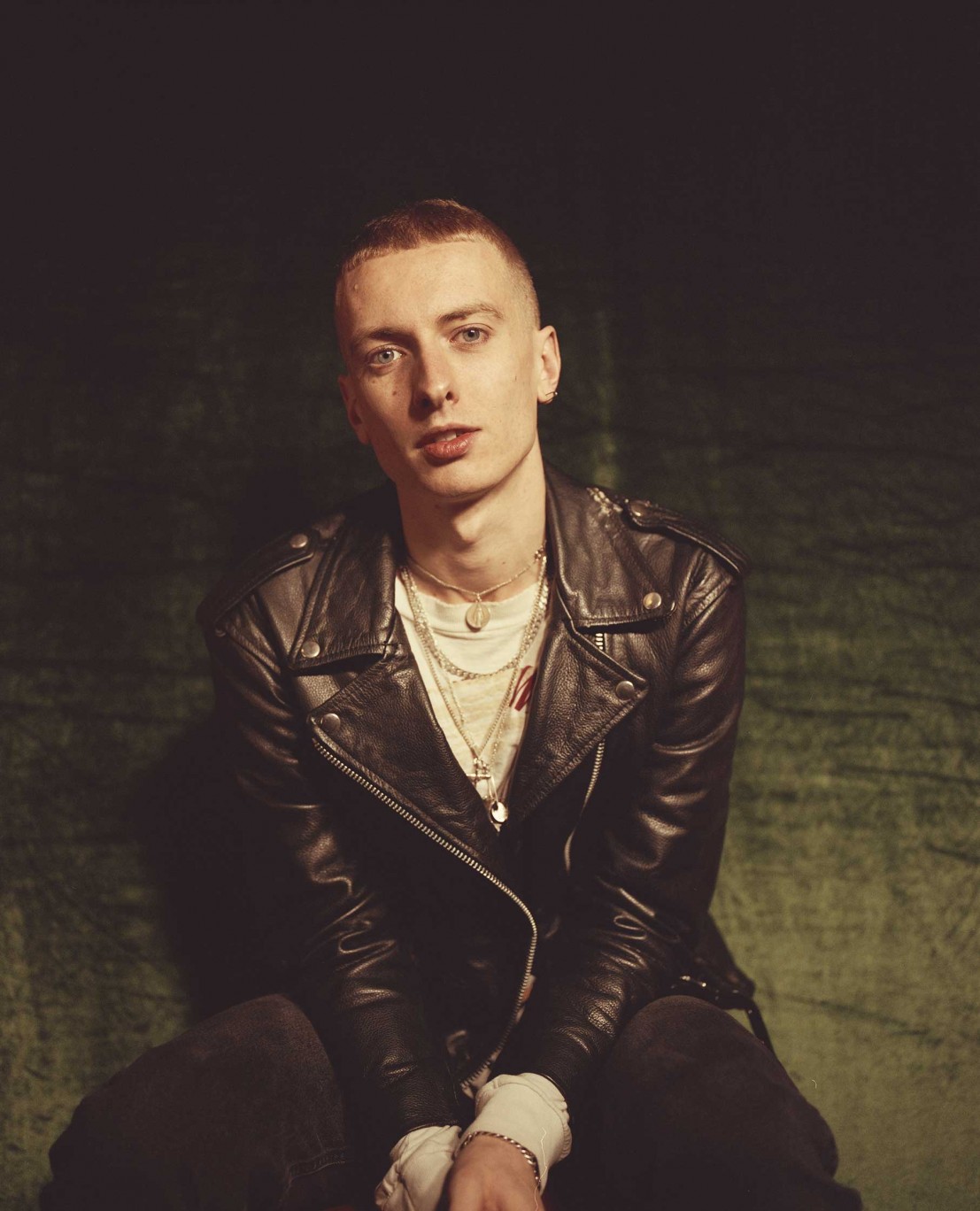 Returning to their musical ambitions, it's apparent that Wolf Alice differ from their peers with their prodigious work rate. The final show of the My Love Is Cool tour was last October, less than a year later after Visions Of A Life came out.
We put it to them that bands often take their time between records once they've reached a certain level of success. For instance, The Stone Roses stayed in bed for four years before making Second Coming. "The Stone Roses released a terrible second record and then it all fell apart," Oddie says, "so there's probably a lesson learned from that."
Rowsell feels that Wolf Alice's work ethic derives from something as simple as a love of what they do as a collective. "We want to make music, it's not a chore, so we don't need a huge break. You want a break from touring, but to be honest it felt like we did have a break" before half-joking "we realised we had nothing else on and nothing else going for us, so we're back on the road." As with My Love Is Cool, Visions Of A Life will take them on the road for a lengthy tour which Oddie says is likely to take a year, including support slots with Foo Fighters that will see them play the likes of Wembley Stadium in summer 2018.
What makes Visions Of A Life such a compelling record is that it sounds so natural. Like its predecessor, some critics have tried to shoehorn it into genres – folk, pop and shoegaze for three – but the music tells a different story. It sounds like Wolf Alice. They find it particularly amusing that it's been described as a definitive shoegaze record, prompting Oddie to remark, "I genuinely think some people didn't really listen to it." Rowsell adds, "They probably heard the first song 'Heavenward' and thought 'Oh, it's a shoegaze album…" It is quite a shoegazey song, but the second song isn't."
The second track is the short, sharp "Yuk Foo", built around a wall of noise and a guttural scream that other bands in the mainstream would have baulked at. "Don't Delete the Kisses" is pop classism writ large, a modern day "Don't You Forget About Me" for the generation that didn't grow up with The Breakfast Club. There's also the huge rock of the title track and the pop smarts of "Beautifully Unconventional." But at the heart of the record is the intimacy painted in "St. Purple & Green", where a beautiful tale about Rowsell's grandmother merges into the tenderness of "After the Zero Hour." Rowsell says, "I see them as quite similar, they're two of my favourites." Oddie proudly muses, "They're quite fantastical aren't they?"
Do they get tired of being tucked into genres? Oddie says, "No, everyone does it, I do it all the time." Rowsell isn't quite so sanguine about it, however. "It does kind of mean they haven't listened to the album," she says.
Even though they've utilised their position to try and harness political change, there aren't any political songs on the Visions Of A Life. Rowsell feels that the beauty of social media is that "there's other ways to use your platform other than the music. You can play shows at marches and DJ like we did at rallies, there are other ways. It's not because we want to isolate people, we don't want to isolate people from the music."
When we put it to them that certain sections of the media have tried to isolate Rowsell and hang the mantle of 'icon' on her, she feels that on the contrary other bands have had it worse. "We've always presented ourselves as the four of us, it's only the press that have ever tried not to and to be fair, even they haven't done it compared to other bands. We've always been presented as a unit."
Ellis says that occasionally he'll see people saying online, "'How do you make it so that it doesn't just seem about Ellie?' But it has been – compared to lots of other bands – where the female front person is out the front and it ends up focused solely on them." Rowsell doesn't see the habit of focusing on the front person gender specific. "They do it with lots of other bands who aren't female-fronted."
Rowsell can't resist making a joke whilst talking about their unity. "It's a façade. I am the band! I am the icon!" Then she withdraws. "No, no, don't do jokes because they become the headlines."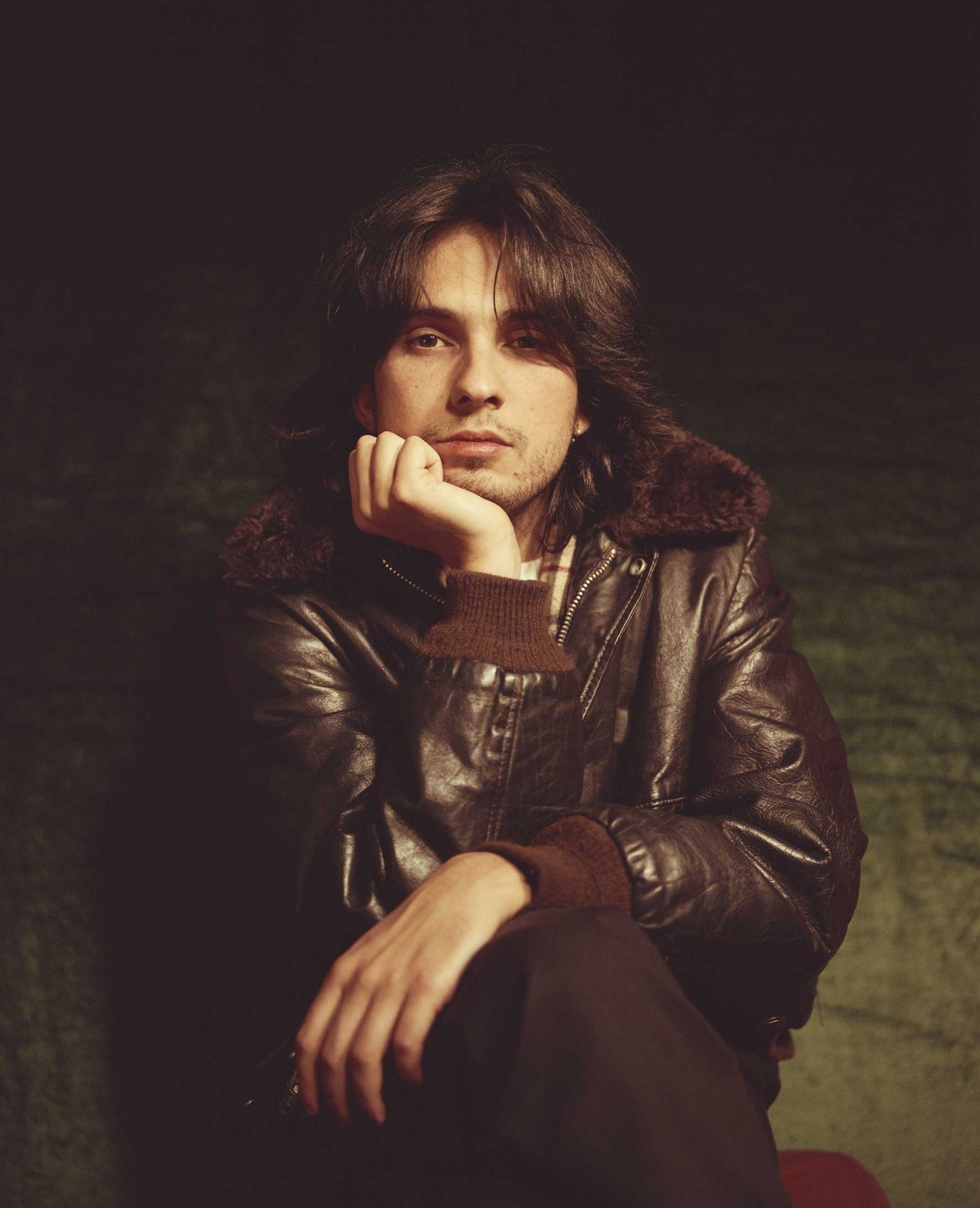 Wolf Alice's gang mentality means that they make records how they want to. When My Love Is Cool was released, earlier songs that are still staples of their set such as "Moaning Lisa Smile" and "Blush" missed the cut but others, namely "Bros" and "Fluffy", were re-recorded. Was there any pressure from their record label over the track-listing?
"Obviously as a good record label would, they wanted us to put on the songs they thought were big songs." Rowsell explains. "They asked us to put on 'Bros' and we did because we were excited about re-recording it. We felt 'Moaning Lisa Smile' and 'Blush' were how we wanted them to sound and we didn't want to re-record. They were of a time. I guess that's why we're not so forward-thinking; we're ambitious, but we're not so forward-thinking. I like looking back at bodies of work that are a reflection of a period of time in your life. If you're putting songs written from a different time, it doesn't really fit."
It brings up the topic of what the album means today, where songs often now stand in isolation rather than as part of a body of work. Wolf Alice are of a generation that experienced what was for many the death of the album, with the advent of streaming and downloading. Rowsell explains, "We were on the cusp of that. We remember buying and appreciating albums as albums but that wasn't for that long in our lives. We were also of the LimeWire generation, so we downloaded."
As much as they've always written great singles, Wolf Alice can also be defined as an albums band. "I'd like to think we have strength in depth in that way, that we make albums, not just singles and then versions that sound a little bit like them, but not as good." Oddie says. "Sometimes we enjoy the weird little tracks – things like 'Sky Musings'". Amey adds, "'The album' is an amazing thing. We still really appreciate the album. It's a joy to us to make our own one."
We end where we began with what it means to be a big band. "If we start going round being like we're a big band, then we'd be in a big band but we'd be wankers in a big band," Ellis says. That does happen though? "I know and we're trying to avoid that, maybe we will with album three, there's always time."
Talk of album three prompts Ellis to joke that it could take any direction and even be a concept record, unless the others have had a meeting without him. So we ask Amey, have you had a meeting without him? "We'll tell you afterwards, it'll be easier if he isn't here. The albums' called Memories of Theo…"
Ellis quips, "After the show tomorrow there's going to be a playback session of it over the PA." Amey counters with: "No, we'll do it at Madison Square Gardens, like Kanye. People will say, 'Is it shoegaze?!'"
Whatever their third record sounds like, one thing it won't be is predictable. For all their success, Wolf Alice are unchanged as the people who released "White Leather". A band and a family that has a place in the mainstream but isn't compromised by it. A band that does exactly what it wants and needs to do.