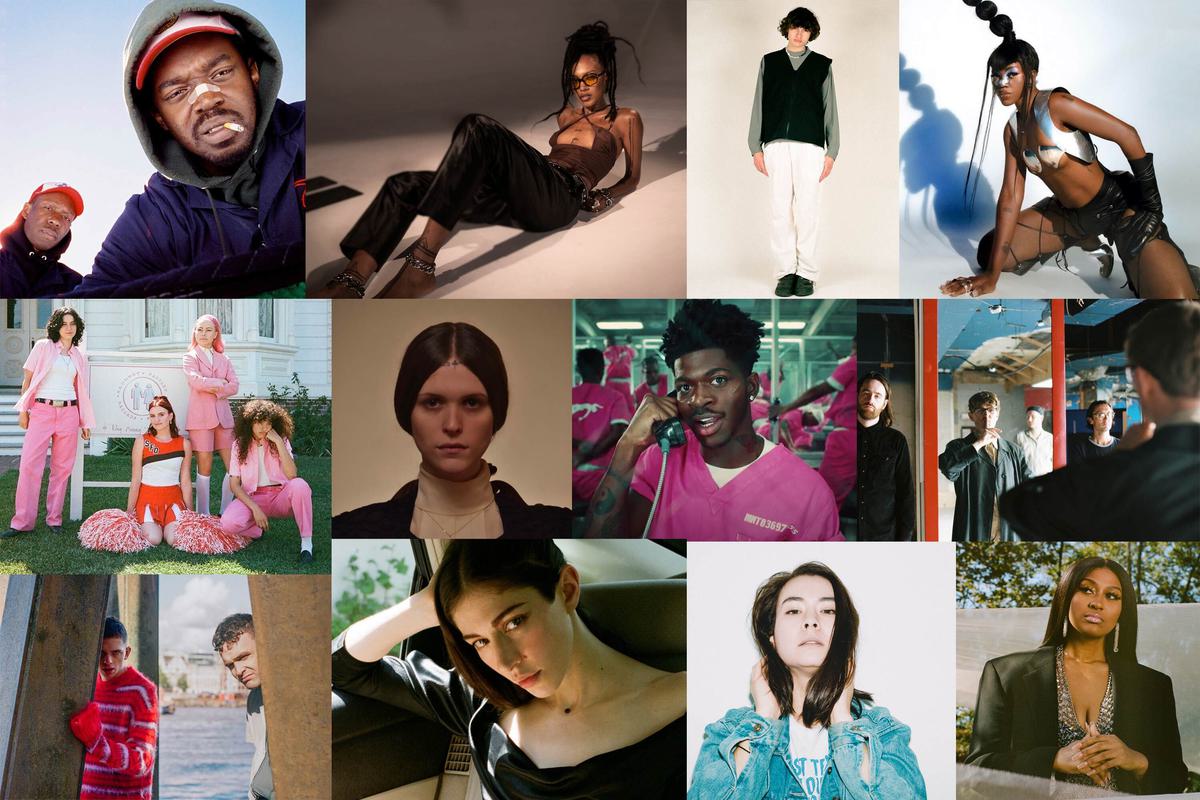 The Fifty Best Songs of 2017
08 December 2017, 09:42
We rank the best songs of the year - the ride-or-die tracks that made 2017 an epic year for amazing music.
10
"Hurtin' Me" by Stefflon Don (ft. French Montana)
First of all, "Hurtin' Me" doesn't really need that French Montana feature. As Steff puts it, she's perfect all by herself: "Breakfast in bed darling / I got your bed falling / I make you beg for it..."
On "Hurtin' Me" Stefflon Don is no longer the perfect girlfriend, but the ex-girl looking in from the outside. Given how incendiary the Real Ting mixtape was, you'd have imagined the London-based Stephanie Allen to be delivering brutal bars on this situation... but instead we get to hear Steff singing on a summer dancehall track - and it's a stroke of brilliance.
The signs were there with her appearance on Jax Jones and Demi Lovato's "Introduction"; gently easing Steff into mainstream looked like the aim and "Hurtin' Me" took that path to its natural conclusion.
For a fire rapper, she does a fine line in bruised and brooding. Throughout this track the gently pulsating heat of the dancehall is matched by a vocal that's part rueful wronged woman, part fuck you to an ex-boyfriend. As that murmured "me me me me," rings out in the chorus it acts as a salve, easing the pain of the past but also finding Steff warming to a future: "but who cares? / who cares?"
Yeah, sure, French Montana's verse is fine and actually fits real well, but you can't help wonder what a Stefflon Don verse would have achieved there. "Hurtin' Me" is a super late-summer jam, just imagine how good it could have been with a few lines from one of the UK's best rappers. Hot, and hotter. AH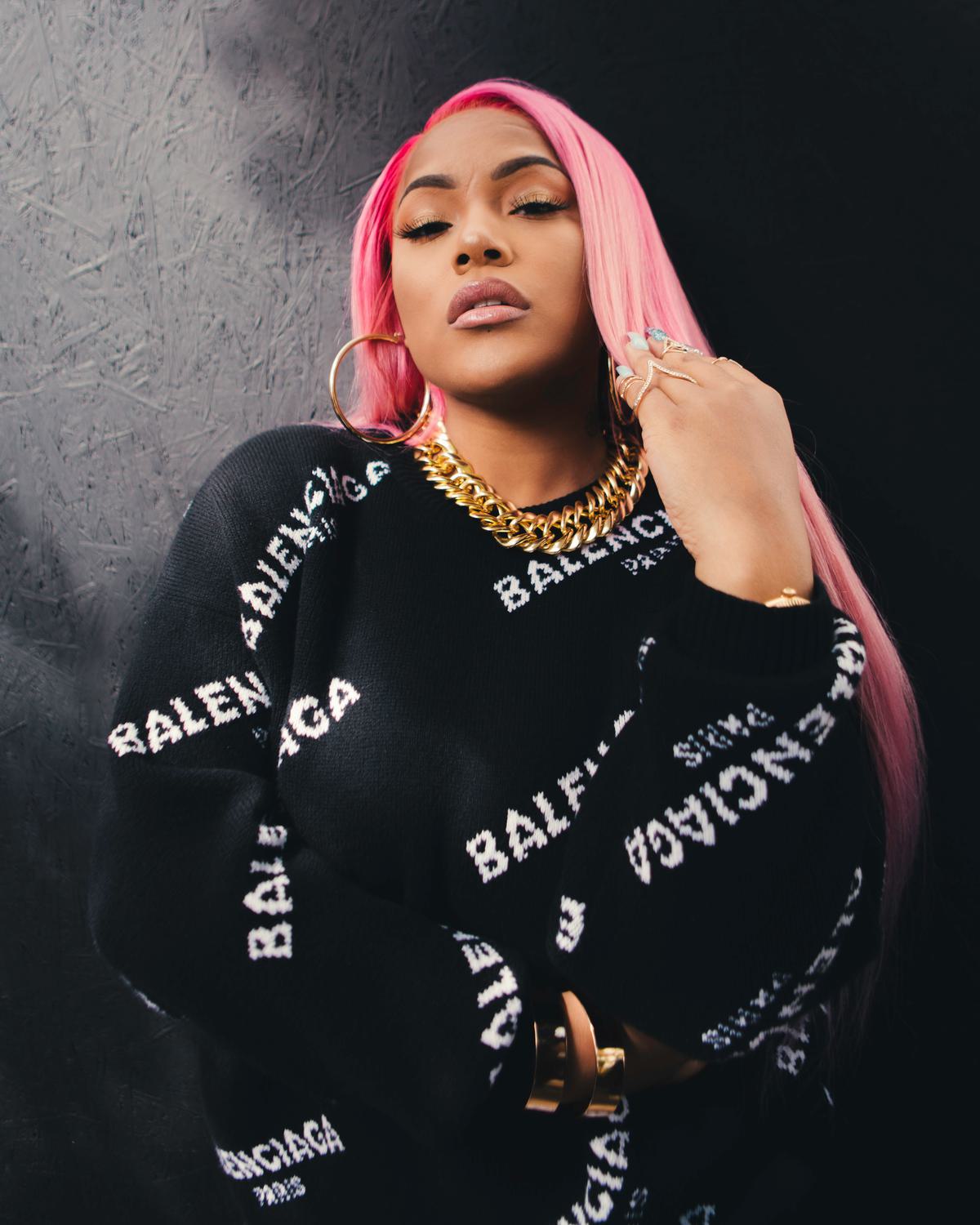 9
"Slip Away" by Perfume Genius
How do you write an album with a happy ending when pop culture tells you there's no fairytale to be told for you and the person you love?
That's the position Mike Hadreas found himself in before writing No Shape, his best and most accomplished record as Perfume Genius. Yet Hadreas, together with his partner Alan Wyffels and producer Blake Mills, wrote an album of such overwhelming contentment and gentle defiance that's up there with the best records about living in a long-term relationship. "Slip Away", the first single to be taken from No Shape, is both magnificently grandiose and subtly barely-there. On his previous album Too Bright Perfume Genius finally exploded in technicolour, yet still on a track like "Queen" the stories and lyrics appeared reactive; Hadreas was responding to how people interacted (or not) with him as a gay man, and expressing himself with sharp, pointed vignettes like "No family is safe / when I sashay...".
On "Slip Away", Hadreas is in full control, happy and deliciously in love. The outside doesn't get a look-in. Hadreas has described the track as a "protest song" and while he could have spent around two minutes dealing with the pitfalls, perils, and brickbats faced while defending "a love that other people tell you is devious or not natural being very pure and true," the singer instead basks in the insulated glory of it all.
Starting with oddly clanging industrial percussion and a noise that's not far off a didgeridoo, "Slip Away" quickly develops into chamber pop draped in glistening jewels. Hadreas' voice is double-and-triple tracked to a heavenly choir, synths drop symphonic bombs and there's a chorus of almighty power at the heart of it all: "Oh, oh love / they'll never break the shape we take / oh, oh / baby let all them voices slip away."
Referencing Wyffels as a conduit for God in the opening lines, there is an element of defiance - inescapable in Trump's America - yet this is a song about being in love and living for that, and that alone. A selfish love, in a way.
On the album's final track, "Alan", Hadreas sings the lines "We're here / how weird," in a sort of dazed state, surprised at his own levels of contentment when so many films, TV shows, and just the nature of the world deprive gay or queer relationships of a happy ending. Yet there stands Perfume Genius, having negotiated his way there on No Shape.
And the key is "Slip Away"; no other track in 2017 gave me that feeling of being carried, almost literally, by someone else's love for you, by being able to love someone so fully and purely. Ecstasy in the form of a song. AH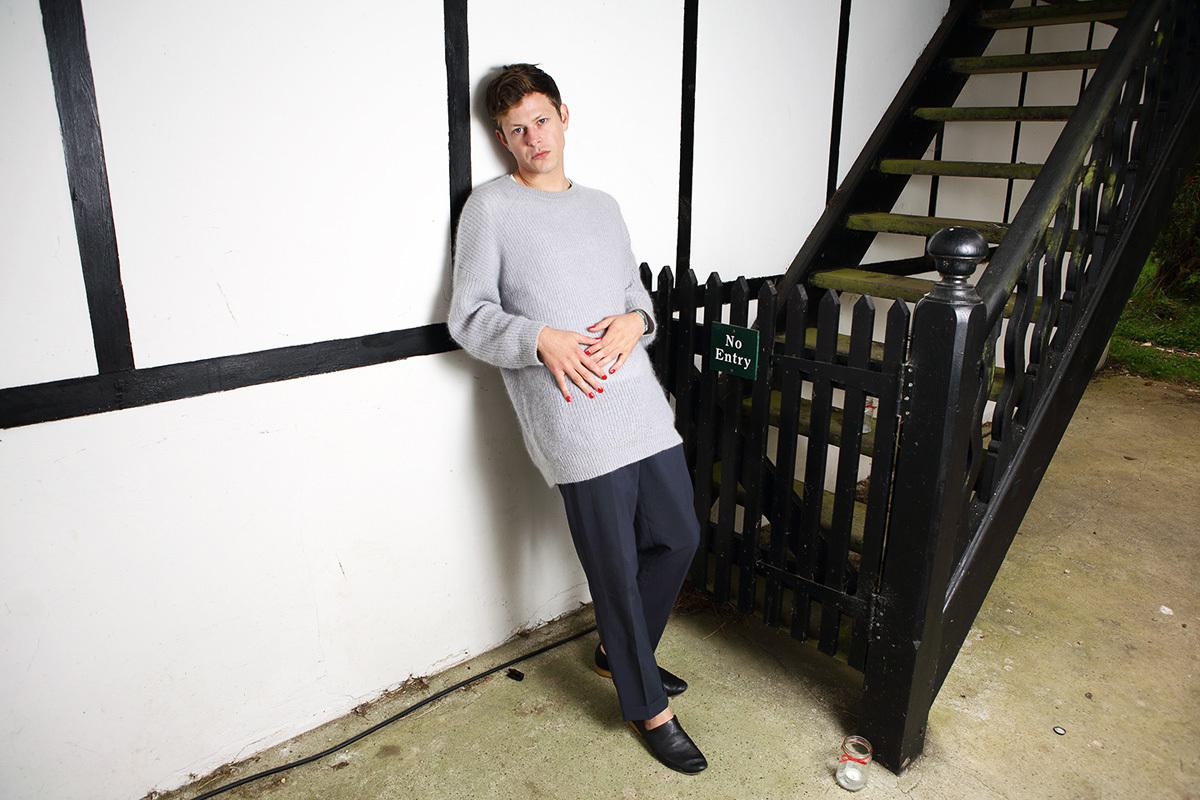 8
"New Rules" by Dua Lipa
It's been a long couple of years for Dua Lipa, whose much-delayed debut album was finally released this summer. In that time she's been all over the road, relentlessly promoting her dark pop and building an adoring and highly receptive fanbase. Packed with tracks that should've been much bigger than they ever were ("Be The One", "Hotter Than Hell", and "Blow Your Mind (Mwah)"), Lipa hadn't quite achieved the level of success it seemed she was destined to until she shared her three-point manifesto for staying on the right track after a breakup.
Sitting comfortably towards the end of her self-titled album, "New Rules" seemingly came of out nowhere thanks to an iconic video - a choreographed clip that was a game-changer for her. The pool-meets-slumber party put Lipa's music's in front of a whole new audience. Inspired by a Versace campaign featuring Naomi Campbell, the video paired the track's message - about giving up your exes like a New Year's resolution you're desperate to keep - with the creation of the sisterhood of the pastel-silk dressing gowns.
Despite her increasingly jet-set lifestyle, "New Rules" proves that Lipa - with her love of memes about herself - could still be that cool friend who you've been mutuals with on Twitter for years. MK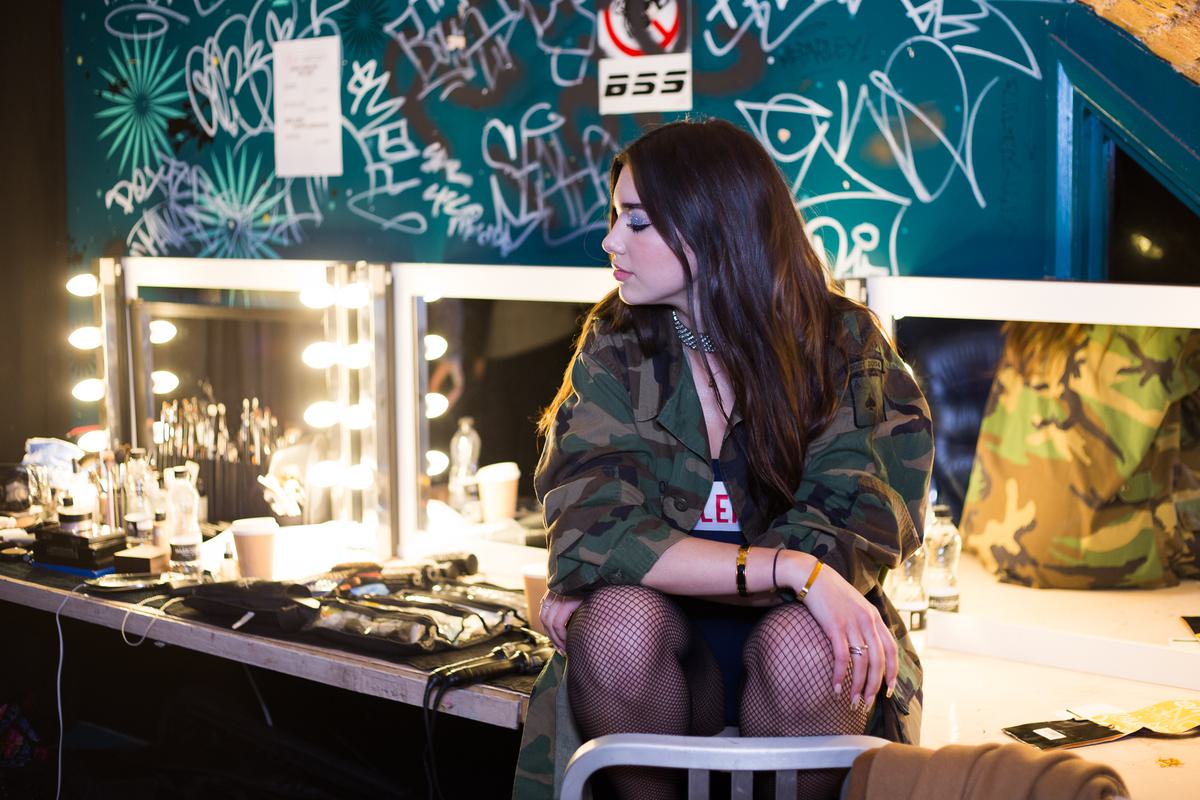 7
"Don't Kill My Vibe" by Sigrid
Sigrid Raabe has never felt like your conventional pop star.
Over 12 months and a major label bidding war down the line from her two shows at Vill Vill Vest in Bergen (which led me to write, during her second show, "Sigrid is gonna be huge, whether you like it or not") there's still an air of happy innocence around everything the Norwegian does. Whether it's the normcore clothing choices, the boundless energy and 'I-can't-quite-believe-I'm-here' wide-eyed live performances or the videos filmed in her childhood bedroom, Sigrid shows no signs of being beaten down, chewed up, and spat out by the industry. There's joy coursing through her, and it's as welcome as it is unconventionally unsettling.
Yet maybe we should have expected this, because it's all there on "Don't Kill My Vibe".
"It's about a writing session. Well, it's been inspired by a writing session - that would be more accurate," explained Sigrid to me back in February of this year. "It was a difficult day, and I just wanted to write about it. Everything I write is personal." What stands out from that is that a young woman, a teenager, immediately standing up for herself and her music against a more experienced musician/writer because she believed in what she was doing. At the time we agreed it was something of a "fuck you" attitude in both her personality and her songs (take "Fake Friends" as another example) but on revisiting the track for this piece it's clear the "fuck you" is not a bitter one. Sigrid transforms that frustration into something incredibly positive, inspiring, and compelling - making "Don't Kill My Vibe" one of the best debut singles (loosely speaking it's Sigrid's proper debut and real introduction to the world) in recent memory.
It's hard to pin down exactly what makes "Don't Kill My Vibe" so great; maybe it's the purity of Sigrid's voice in the verses, a heavenly high falsetto which goes from sharp warning to heartbreaking in a flash. Or maybe it's the gravelly crack in that super-caffeinated shout of "DON'T KILL MY VIBE" in the song's chorus. It could be the handclapped outro filled with euphoria. It's probably all this and more, because for all her unconventionality Sigrid is exactly the sort of pop star we need right now.
"Say I'm young, I don't care, I won't quit, no, no, no, no..."
There's nothing knowing about Sigrid, nothing cynical, nothing tied to snakes or thrones or buffets or whatever. It's the passion, that "vibe" which she sings of. For all that us writers have seen it all before, Sigrid pierces the armour of the seasoned cynic and cuts to the core. In the end, I believe in Sigrid, and that's why this is one of the great songs. AH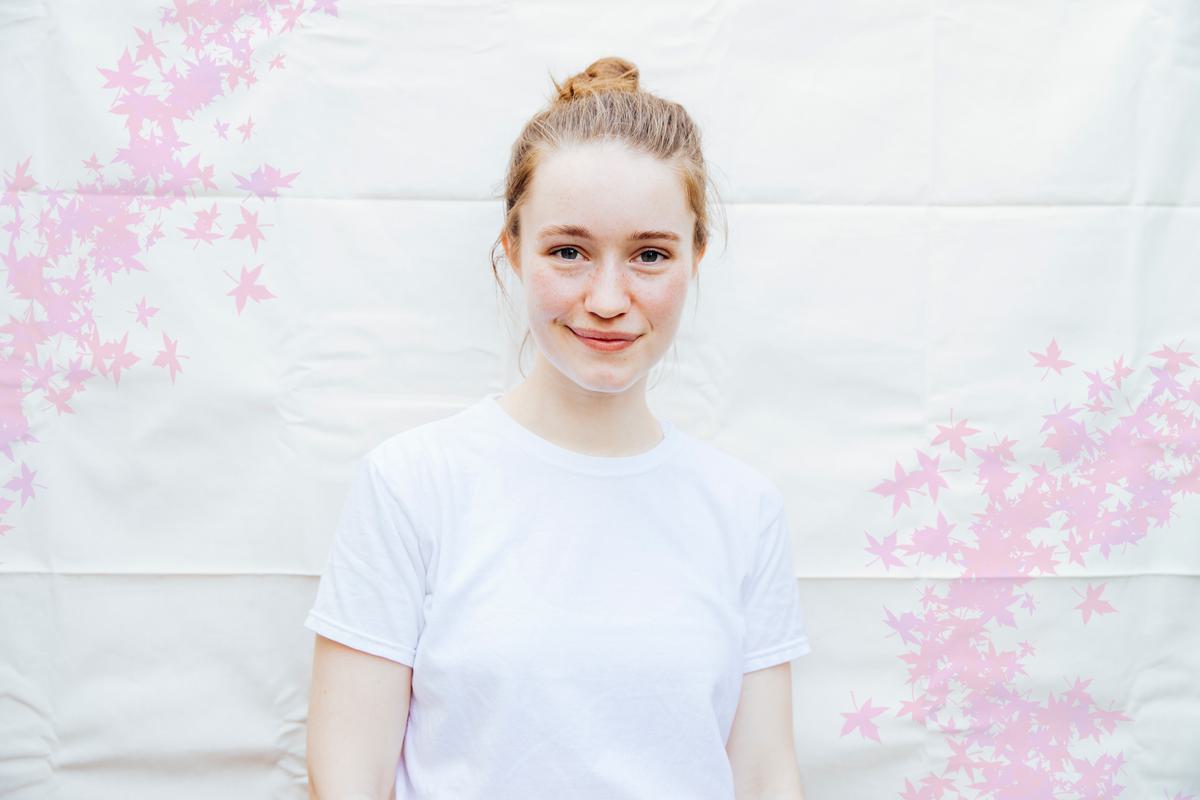 6
"Bodak Yellow" by Cardi B
Azealia Banks said she was a "poor man's Nicki Minaj", but Belcalis Almanzar called herself the "strip-club Mariah Carey". The rags to riches story of Cardi B over the last few years is as impressive as the song that made her name - toppling Taylor from the charts in 2017 and netting her two Grammy nods.
It's not like she came from nowhere: "Bodak Yellow" was the culmination - not the starting point - of a life of experience. Learning how to work a crowd as a stripper and understanding the celebrity game as an Instagram sensation, she played her way up the ladder with strategy and acumen, finding her way onto Love and Hop Hip before quitting to focus on music. Her first mixtape Gangsta Bitch Music Vol. 1 transcended the show it came from, reinforcing her personal brand (all legit) and setting the tone for what came next.
"Bodak Yellow" is brilliant gibberish in the way "Louie Louie" is brilliant gibberish or Flavor Flav is gibberish or Jim Morrison's yelps and howls on "The End" are gibberish. It throws in everything including the kitchen sink, repping Christian Louboutin, Yves Saint Laurent, Rolex, Bathing Ape, and Rolls Royce. The track that made her the first female rapper to hit No. 1 since Lauryn Hill in 1998 (with "Doo Wop (That Thing)") barely even flows that well at times but it's fierce and catchy in a way nothing else was in 2017.
Inspired - she says - by Kodak Black's "No Flockin", it's a massive FU to the haters: a takedown of her enemies where she comes out swinging on every single bar. It's beautifully crass and unfiltered, meshing Mohammed Ali boasts through sexy-as-hell trash talking. Minaj and Carey were never this fierce. PB
5
"Motion Sickness" by Phoebe Bridgers
Why are sad songs the most addictive? Is it the comfort of knowing we're not alone that we crave? Do we simply get trapped in that bittersweet cycle? Or is it the freedom found in acknowledging that maybe we're not actually happy?
It feels right to say this last point carries particular weight for the current generation, as the stigmas around mental health issues are steadily eroded and the culture of talking about your problems becomes more open.
This is certainly something Phoebe Bridgers has spoken about before and sings openly about on her debut Stranger In The Alps - one of those records that seemed to come out of nowhere at precisely the right time.
"Motion Sickness" itself addresses falling on hard times and seeing a therapist. It also effortlessly traps us in that bittersweet cycle in a matter of seconds - those crunchy guitars carrying forlorn vocals that deliver such a perfect acknowledgment of the dichotomy of human emotions: "I hate you for what you did / and I miss you like a little kid."
We have all been there. Part of what gives "Motion Sickness" its strength is that it allows you to read between the lines, bring what you need to those spaces to not feel so alone in the world. Bridgers' lyrics get more specific of course, but the song continues to be unique to the listener despite the story being very much Bridgers' own.
"This song is about being in love with someone who is super mean to you," Bridgers said just before a particularly intimate NPR Tiny Desk Concert. "I don't know if that's relatable. Like conflicting feelings?!" In a rare candid moment on KCRW Live she even went as far as to say: "That was a song I wrote about Ryan Adams".
It feels like no coincidence that "Motion Sickness" is the most upbeat song on the record, Bridgers pushing through the anguish to arrive at her most confident moment yet. So push down on those pressure points, open the window and let Bridgers be the breath of fresh air we sorely need. LJD
4
"HUMBLE." by Kendrick Lamar
It still feels hard, nearly 12 months down the line, to get a handle on Kendrick Lamar's "HUMBLE.". Or, more accurately, it's hard to get a handle on King Kenny himself.
How do we reconcile the guest Lamar who turns up on Maroon 5 and Taylor Swift tracks with the political guest Lamar who appeared on Beyoncé's "Freedom"? How can the man who came up with To Pimp A Butterfly be the same person who sees no problem stanning for xxxTentacion? How does "Humble" both fit in with the rest of DAMN. yet stand so starkly alone?
"HUMBLE." is light years away from the dense, jazzy, and politicised To Pimp A Butterfly. The stripped-down sound and production - the work of the fantastic Mike Will Made It who builds an anthem from little more than bassy stabs of piano and a pitchy, piercing siren - makes the track, and the rest of DAMN., sound like a hip-hop work from the mid-'90s. It's resoundingly more somewhere between The Infamous and Do You Want More??? than sounding anything like any of Lamar's wannabe peers.
That post-Ferguson world that Kendrick inhabited in 2015 and brought to life so incredibly on TPAB still exists, but on "HUMBLE." there's little doubt the rapper is looking more inward, more insular and more personal. And when he does look outward, it's to make sure his rivals know that Lamar is untouchable.
Lamar builds up to the braggadocio with a playful suggestion - via Rihanna - on "Loyalty" that it's "hard to be humble," but by the time "HUMBLE." hits there's no hint of shyness or weakness… or is there?
"Now I'm counting this Parmesan where my accountant lives / in fact I'm downin' D'USSE with my boo bae / tastes like Kool Aid for the analysts..."
In a couple of lines K.Dot shows off his chops and what and where it's got him, and exposes hip hop fakery. Is he chiding himself for indulging the cliché of cognac and women, or is it genuine self-analysis? The chorus of "bitch, be humble / sit down," can equally be applied to Lamar as it can be as a warning to anyone trying to ride on his coattails or challenge his unquestionable lyrical dominance. With Lamar untouchable save for Pusha T in the rap stakes, surely it's a warning. Add in the Dave Myers-directed video which has Lamar in Pope guise and staging The Last Supper, humility seems the last thing on his mind.
And that's the greatness of "HUMBLE."; it's contradictory alone, and contradictory in its place on DAMN.. It grabs '90s hip-hop (and why should we be surprised given 2Pac's influence on Kendrick Lamar) and thrusts it into the 21st Century; it takes the political of TPAB and makes it personal. It combines the popular Kendrick with the rap fanboy, the brutal with the gentle. Lamar is the finest rapper we have, and to follow TPAB with an even better record is quite something. "HUMBLE."? Nah, he's the King. AH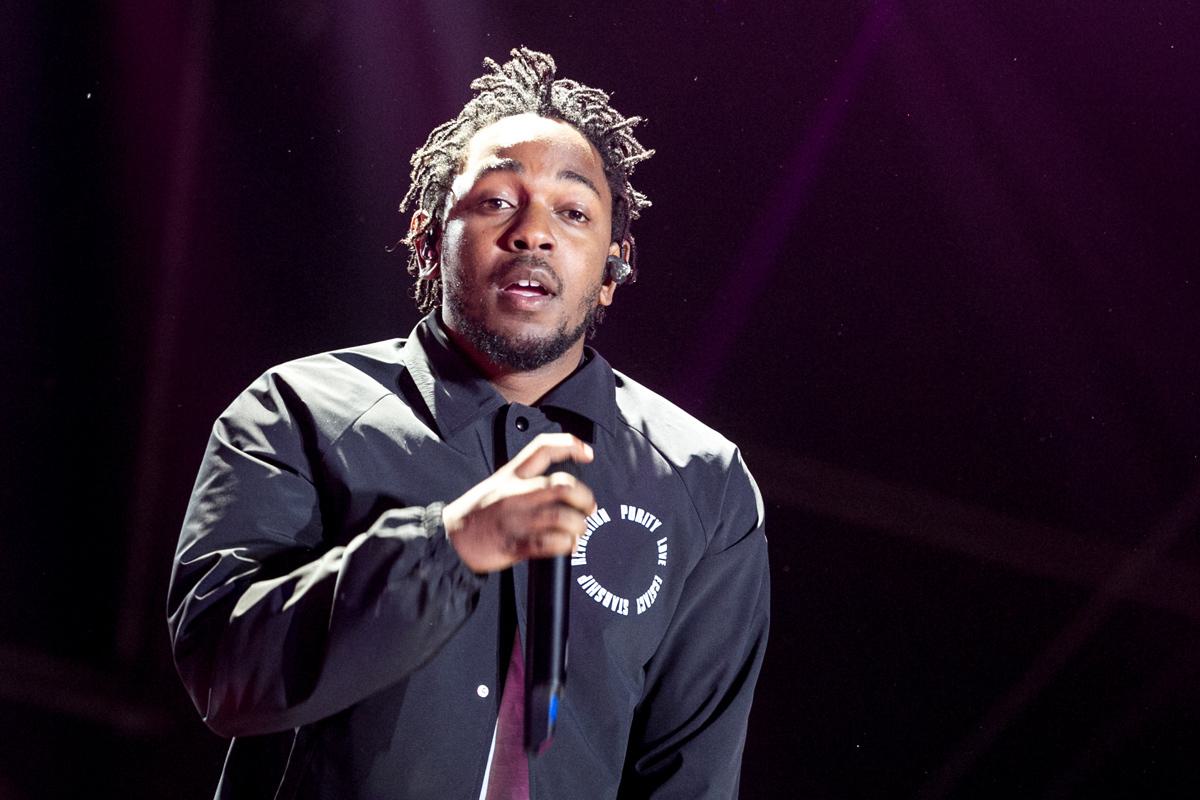 Midway through "The Gate", Björk purrs, "Split into many parts… splattered light beams into prisms." Conveniently enough, that couplet encapsulates the experience of listening to this astounding piece of music rather perfectly. A preternatural song, a work of diffuse, amorphous beauty, the track with which Björk introduced us to Utopia resists structure, the singer's yearning vocal pirouetting around and frequently refracting through the rippling pads and breathless woodwind flourishes which seep in and out of its harmonic frame.
Arca's shadow looms large over "The Gate", yet, as it is throughout Utopia, it is worn lightly. The combination of two such singular artists rarely sounds this coherent, this effortless, managing to avoid any obfuscation of one's approach by the other. In part, this is due to their shared ability to locate the exact point at which the otherworldly meets the profoundly human, and although this is nothing new for Björk, that transaction of the earthly and the spiritual in her music has rarely sounded so complete, nor so alluring. The darkness that lies at the heart of Arca's most recent, self-titled record is largely absent here, but his influence over the production is clear, kneading and stretching Björk's songwriting in several directions at once without sacrificing its immediacy.
What truly drives "The Gate" home, however, is its naked, keening central motif. As Björk repeats a strikingly straightforward, plaintive refrain - "I care for you, care for you… if you care for me, care for me," - the track transforms from beguiling mood piece to transcendental, 21st-century hymn. The evocations of yearning, insecurity, and co-dependency conveyed by Björk's performance of those simple words are almost uncanny in their resonance. At that moment, the "splattered light beams" of this song coalesce, star-like, illuminating Utopia's emotional core. This may have been her "Tinder album", but so much of Bjork's writing here, particularly on "The Gate", expresses complexities of love, desire, and introspection that significantly predate the all-too-contemporary anxieties induced by the age of online dating and read receipts. Yet her allusion to Tinder, and by extension the technologically-augmented nature of our time, is pertinent nonetheless; to paraphrase an earlier point, Utopia represents a phenomenal feat of fusing the profoundly human with the unmistakably inorganic, whether that latter inhumanity is derived of the technological, the supernatural, or otherwise. "The Gate" is the record's finest articulation of that fusion, a gorgeous piece which is as timeless in its elegance as it is bracingly evocative of intimate feelings of personal tumult in a hyper-connected society. LC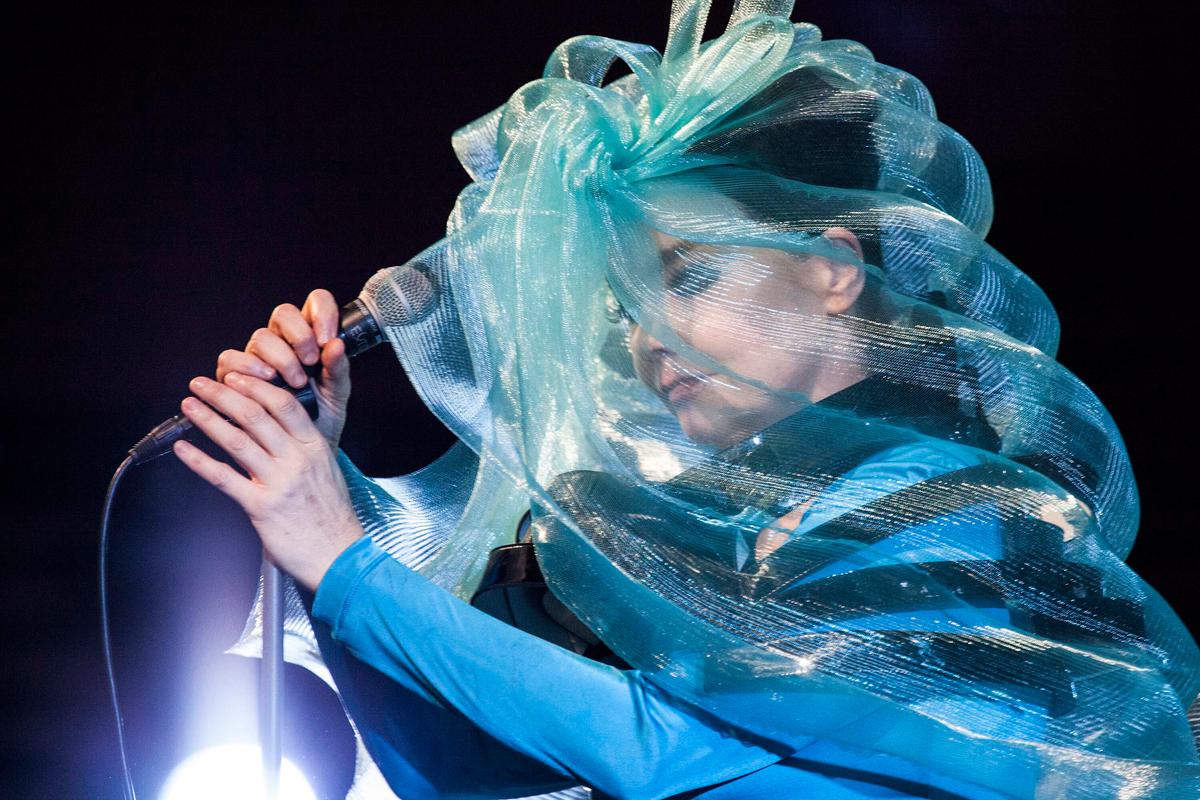 Do you remember the first time you heard "Boys"? On first listen it might not have seemed like anything special - perhaps a bit repetitive, or even annoying. And yet… [Super Mario coin sound] all of a sudden it's everywhere, and somewhere along the way, you just couldn't stop listening.
"Boys" came following "After The Afterparty", the Lil Yachty-featuring first single presumably taken from Charli's forthcoming third studio album. Catapulted to fame via a feature on Iggy Azalea's "Fancy" and the success of "Boom Clap", her contribution to The Fault In Our Stars' soundtrack, Charli's release schedule has been somewhat unpredictable since 2014's Sucker. That's not to say her fans - or angels, as they're known - have been kept waiting. In place of a full-length, there's been an EP produced by SOPHIE and two star-studded mixtapes. Where "Boys" fits into this is just speculation.
"Number 1 Angel was darker and more self-respective," Charli told Interns, of where the track belongs within her narrative. "This is more of a fun, pop song, basically just about having boy crushes. It's definitely a lot lighter, but boy crushes are really important!"
Despite peaking at only 31 in the UK charts, "Boys" somehow managed to permeate the global consciousness. Of course, its viral video will have had something to do with that, featuring famous blokes from Joe Jonas to Brendon Urie via past and present members of Vampire Weekend.
"In every city I got one with different ringtones," sings Charli, casually flipping the script on the promiscuous male rockstar trope. Whilst the track's video attempted to do much the same, there's something a little hackneyed and cynical about its format that the song manages to avoid. There's a delicious irony in this shamelessly commercial bubblegum pop being used to objectify men, when all too often we're reduced to whatever "sexy bitch" this year's dancefloor filler deems us.
Unusually for Charli, "Boys" was written by a team of songwriters, including Chainsmokers collaborator Emily Warren, and Ari Leff, better known as electro-pop artist Lauv. Despite this, it's a track that perfectly captures Charli's unashamedly commercial bubblegum pop vibe - she describes her own songwriting as "messy and spontaneous". With reverb-heavy, tropical-feeling percussion driving a lackadaisical vocal across a juddering bed of synths, it's a pretty simple sonic construction. The magic ingredient is that videogame coin sample, working to cement "Boys"' hooky chorus in your brain forever and ever, amen. PW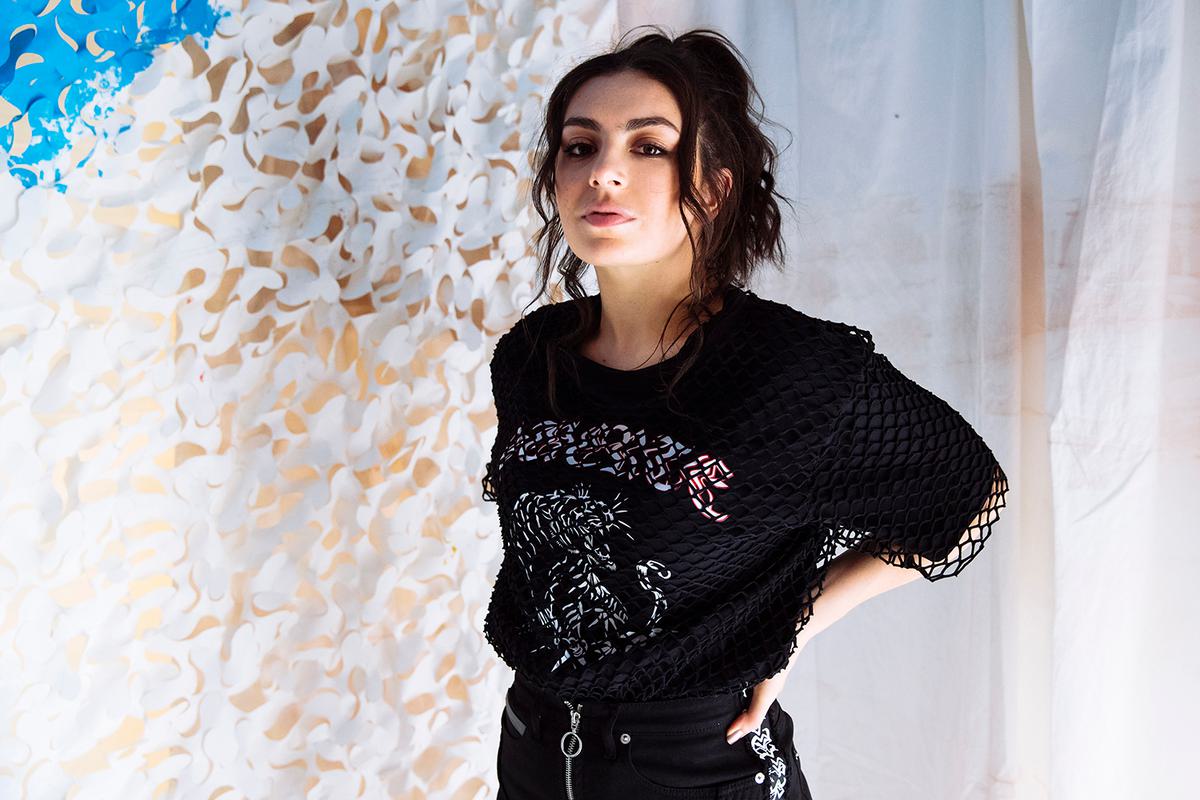 1
"Drew Barrymore" by SZA
Ultimately, "Drew Barrymore" acted as an artistic self-exposure for SZA as imperfect and endlessly complex - in a way, a pre-emptive strike to get to the root of her own faults and 'fess up first before anyone beat her to it: "If you don't define yourself, people do it for you," she told Complex. In the act of owning that self-knowledge and presenting it so unabashedly, she claimed her power back and took control of her circumstances from an initial position of weakness. And with that, it's clear that when she asks the question "Is it warm enough inside me?", the answer is not a simple yes or no. In fact, it serves perfectly as a cue for the person in question to leave.
"Drew Barrymore" doesn't even sound like SZA meant to write a song. Instead, what we're gifted is something more akin to a diary entry or a theatrical monologue, as fans wave goodbye to the standard R&B song structure and the slowly building crescendos we used to know. SZA's voice acts as much as an instrument as the strings or percussion on the track - her dynamic cadence and layering lead you through the relatively sparse instrumentation and her perfectly chaotic multi-voice narratives give you the 360-degree-view of her psyche.
As if already mid-conversation, before the four-count has even finished its introductory duties, Rowe asks with unadulterated candour: "Why's it so hard to accept the party is over?" Her voice cuts through the chords with a clarity unlike anything we've heard from her yet and before you can mutter the words 'sorry, in what context?', the question disappears, the identity of the subject flips and the scenario shifts into focus.
It's here that we get our first taste of the St. Louis-born songwriter's fast-paced ever-unfolding lyrics - mimicking all too closely that word vomit you get when all rationality flies out the window, or that dark and damning stream of consciousness that clutters your mind and takes your blood pressure from zero to one hundred in record time. "Somebody get tacos, somebody spark a blunt and start the Narcos off at episode one," she exclaims, in just the way you would if you were trying to distract yourself from a suffocating heartbreak. And just like that, SZA became visible, contemporary and, most importantly, human.
By the second verse, she reaches a point of full disclosure as she admits "I get so lonely I forget what I'm worth… I'm so ashamed of myself, think I need therapy," but the importance of these words cannot be overstated. There's nothing particularly revolutionary about a breakup song, or even a song hinting at the self-medication of emotional pain via drugs, food, or Netflix. But the plain-speaking self-awareness and vulnerability of the lyrics of SZA's first single, out of relative obscurity, hold so much power in this instance.
Her words signal someone unafraid to say what others will not even let themselves think, at a time where generations of the young or the lost or both are in desperate need of encouragement to vocalise their inner turmoil. In one fell swoop, she dismantles the myth of the Black Superwoman - an infallible figure with infinite emotional resources to distribute and support any and everyone in need of it with zero room for error. The track essentially expounds the frustration that comes with someone taking advantage of you, even though you let them and just how problematic that power imbalance can be. She travels through a kaleidoscope of emotions from resentment all the way to adoration and lands somewhat abruptly in a place of subservience, presumably not for the first time, as she asks "Is it warm enough for you?"
The title of the song raised inevitable questions but SZA clarified her connection to the actress Drew Barrymore's previous film characters: she remembered them as consistently outcast and yet thriving against all odds - being worthy of love even when they're self-destructive: "She was lashing out because she was lonely and pissed that her life was like this. I felt that." From that angle, it makes perfect sense: both the song and the actress have the potential to help us find the beauty in our dysfunction. NK
Read Natty Kasambala's full essay on SZA's "Drew Barrymore", the best song of 2017 and listen to the entire Best Fit Tracks of the Year playlist over on Spotify.
Writers: Larry Day, Pip Williams, Charlotte Krol, Natty Kasambala, Luke Cartledge, Rich Thane, Lauren J Down, Andy Hannah, Thomas Hannan, Ed Nash, Matthew Kent, Aaron Powell, and Paul Bridgewater.