At that point, the first female signing at Top Dawg Entertainment–alongside the likes of Kendrick Lamar, Isaiah Rashad and ScHoolboy Q–had a sound that continued to somehow evade definition, even within her distinctly hip-hop setting.
With eclectic samples from the likes of XXYYXX, Marvin Gaye, and the Oscar-winning movie Forrest Gump under her belt, it was near impossible to anticipate where her music would take us next. But in there lay the excitement of it, especially considering how little we knew about the artist behind it all. Throughout her 2014 project Z, the then-23-year-old Solana Rowe remained relatively faceless, hidden behind elaborate concepts and constructed worlds: her voice always ever so slightly distorted by reverb, her lyrics firmly within the abstract realm and the emotions of her songs considerably amplified and dramatized. On "Babylon" she goes so far as to just cry "crucify me" repeatedly as a chorus.
That's not to say that her songwriting and voice weren't strong from the start. In fact, "Babylon", "HiiiJack", and "Child's Play", among others, were all both interesting and intoxicating in their production and ambition–all the makings of a great, alternative R&B record were present in her repertoire so far. So, we waited for the album to drop, or even just a single. However, it was the pleasant plot twist that accompanied the release of "Drew Barrymore", the first track from Ctrl, that gave us a real indication of the enormous year SZA had ahead of her.
In comparison to her earlier work, "Drew Barrymore" doesn't even sound like SZA meant to write a song. Instead, what we're gifted is something more akin to a diary entry or a theatrical monologue, as fans wave goodbye to the standard R&B song structure and the slowly building crescendos we used to know. SZA's voice acts as much as an instrument as the strings or percussion on the track; her dynamic cadence and layering leading you through the relatively sparse instrumentation and her perfectly chaotic multi-voice narratives giving you the 360-degree-view of her psyche.
As if already mid-conversation, before the four-count has even finished its introductory duties, Rowe asks with unadulterated candour, "why's it so hard to accept the party is over?" Her voice cuts through the chords with a clarity unlike anything we've heard from her yet and before you can mutter the words "sorry, in what context?", the question disappears, the identity of the subject flips, and the scenario shifts into focus.
It's here that we get our first taste of the St. Louis-born songwriter's fast-paced, ever-unfolding lyrics, mimicking all too closely that word vomit you get when all rationality flies out the window, or that dark and damning stream of consciousness that clutters your mind and takes your blood pressure from zero to 100 in record time. "Somebody get tacos, somebody spark a blunt and start the Narcos off at episode one," she exclaims, in just the way you would if you were trying to distract yourself from a suffocating heartbreak. And just like that, SZA became visible, contemporary and–most importantly–human.
In one fell swoop, she dismantles the myth of the Black Superwoman – an infallible figure with infinite emotional resources to distribute and support any and everyone in need of it with zero room for error.
By the second verse, she reaches a point of full disclosure as she admits "I get so lonely I forget what I'm worth [...] I'm so ashamed of myself, think I need therapy." The importance of these words cannot be overstated. There's nothing particularly revolutionary about a break-up song, or even a song hinting at the self-medication of emotional pain via drugs, food, or Netflix. The plain-speaking self-awareness and vulnerability of the lyrics of SZA's first single, out of relative obscurity, hold so much power in this instance.
Her words signal someone unafraid to say what others will not even let themselves think, at a time where generations of the young or the lost or both are in desperate need of encouragement to vocalise their inner turmoil. In one fell swoop, she dismantles the myth of the Black Superwoman–an infallible figure with infinite emotional resources to distribute and support any and everyone in need of it with zero room for error. The track essentially expounds the frustration that comes with someone taking advantage of you, even though you let them and just how problematic that power imbalance can be. She travels through a kaleidoscope of emotions from resentment all the way to adoration and lands somewhat abruptly in a place of subservience, presumably not for the first time, as she asks, "is it warm enough for you?"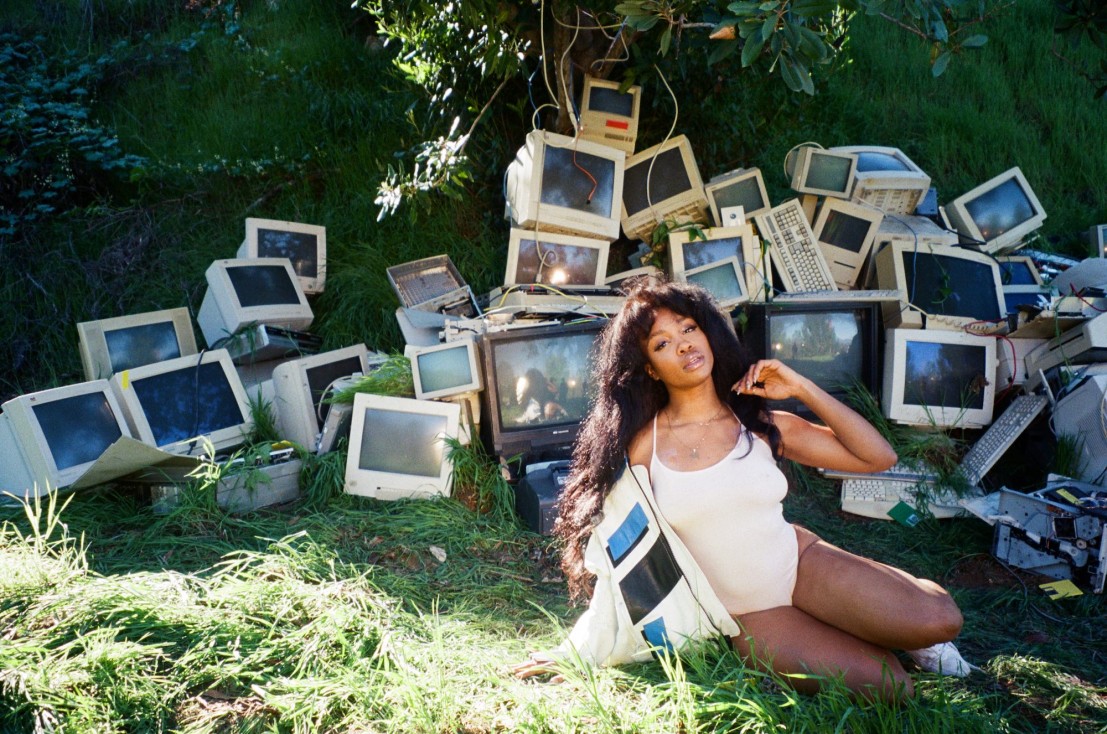 The title of the song raised inevitable questions but SZA clarified her connection to the previous film characters of actress Drew Barrymore. She remembered them as consistently outcast and yet thriving against all odds; being worthy of love even when they're self-destructive. "She was lashing out because she was lonely and pissed that her life was like this. I felt that." From that angle, it makes perfect sense: both the song and the actress have the potential to help us find the beauty in our dysfunction.
Ultimately, "Drew Barrymore" acted as an artistic self-exposure for SZA as imperfect and endlessly complex–in a way, a pre-emptive strike to get to the root of her own faults and 'fess up first before anyone beat her to it. "If you don't define yourself, people do it for you" she told Complex. In the act of owning that self-knowledge and presenting it so unabashedly, she claimed her power back and took control of her circumstances from an initial position of weakness. With that, it's clear that when she asks the question "is it warm enough inside me?", the answer is not a simple yes or no. In fact, it serves perfectly as a cue for the person in question to leave.
The timing of such a statement piece could not have been more perfect, falling directly into the tidal wave of popular female musicians tackling conventionally unpalatable subjects accompanied so discordantly by sweet melodies and angelic vocals.
From that point on, SZA's Ctrl sought to establish its own redefinition of the term "control" as something malleable, subjective and defiant. With massive follow-up single "Love Galore", she took the opportunity to call out fuckboy antics worldwide, and in the video she avenged the hearts and souls of many a romantic that may have been broken at the hands of many a man, not unlike Travis Scott. "Supermodel" details and attempts to banish the toxic and unattainable standards we hold ourselves to and are unfairly held to by others. "Garden (Say It Like Dat)" is an exercise in grappling with one's insecurities and taking a leap of faith into the arms of another, whether or not we know for sure that it'll last. Finally, "The Weekend" is a portrait of a polyamorous configuration that seeks to challenge the traditional assumptions made of relationship structures.
The timing of such a statement piece could not have been more perfect, falling directly into the tidal wave of popular female musicians tackling conventionally unpalatable subjects, accompanied so discordantly by sweet melodies and angelic vocals. From Kehlani's empoweringly anthemic SweetSexySavage to Solange's highly political A Seat At The Table, or even Beyoncé's revolutionary epic Lemonade, the sincerity of Ctrl placed itself seamlessly within the inspiring narrative of 2017's subversive agenda.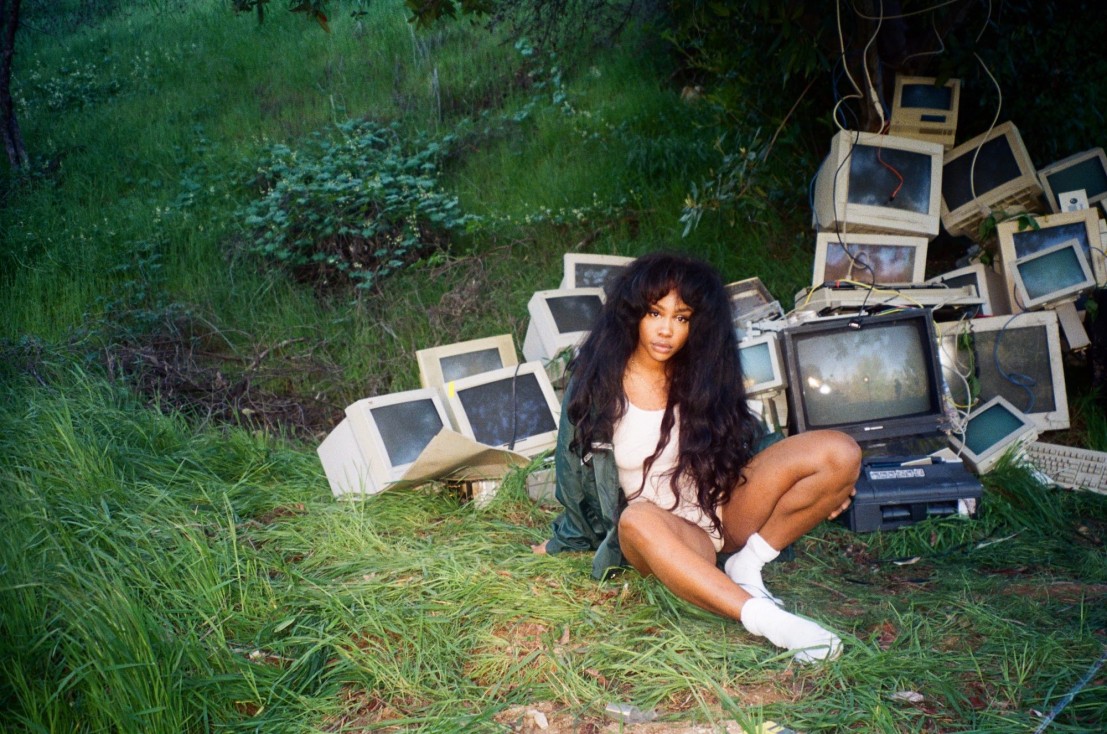 As well as wider conversations on mental health and relationships, SZA played a part in creating a safe space–sonically, virtually, and even physically, at her live shows–for women, and particularly women of colour and black women, to feel seen, heard, and accepted in a world where that's not always the default. While the issues discussed on "Drew Barrymore" and the rest of the record were by no means previously unheard of, they have been seldom touched within the genre that SZA's music sits, however one might define that. To ignore the inherently political nature of SZA's own perspective would be to discredit her lived experience: the effect of damaging Eurocentric beauty standards on our youth in "Supermodel", the harmful ideals yearned for on "Normal Girl", and the empowerment with which she states, "I belong to nobody" in the closing of "Go Gina". The video for "Supermodel" alone could be an advert for the #BlackGirlMagic movement. In this case, the intimacy and charity of being so incredibly intimate has afforded her listeners the sometimes-rare opportunity to identify with the struggle of someone that they may also revere or respect. Her talent, existence and overwhelming success–most recently as the most nominated female artist at this year's Grammy awards–will undoubtedly act as a comfort and inspiration to so many people who are able to see aspects of themselves in her.
With or without intending to, by sharing all these parts of herself, SZA has set a standard of honesty even when it's painful, and provided us with the resources to heal and grow in our own time. Ctrl rejects the righteous misconception that progress is only progress when it's complete. Without meaning to sound clichéd, it can't be denied that the first steps of change will always come from awareness and acknowledgement of our own flaws, arguably the hardest part of the journey. To unpack extensively and sit with the messiest parts of yourself is no small feat, but to write them down and broadcast them into the world so authentically and compellingly is damn near heroic.