"I'm calling it indie-emo-bedroom-rock-that-no-one-asked-for," she laughs, when pressed to describe it. "Genres are hard!"
It might be a shock to pronoun – real name Alyse Vellturo – to discover that right now, plenty of people are asking to hear more of what she's putting out there. Thankfully, they're in luck, as pronoun's debut album i'll show you stronger drops in just over a month's time.
The LP – named for Vellturo's response to not being considered strong enough for a support slot some time ago – is the thirty-year-old's first full-length record, following a pair of preceding EPs released over the past three years. This is something Vellturo seems hyper-aware of, repeatedly mentioning her age despite management advice to keep it more on the down-low. With pronoun's sound as bright and fresh on today's new single "sadie" as it was on her first, these worries seem somewhat unfounded.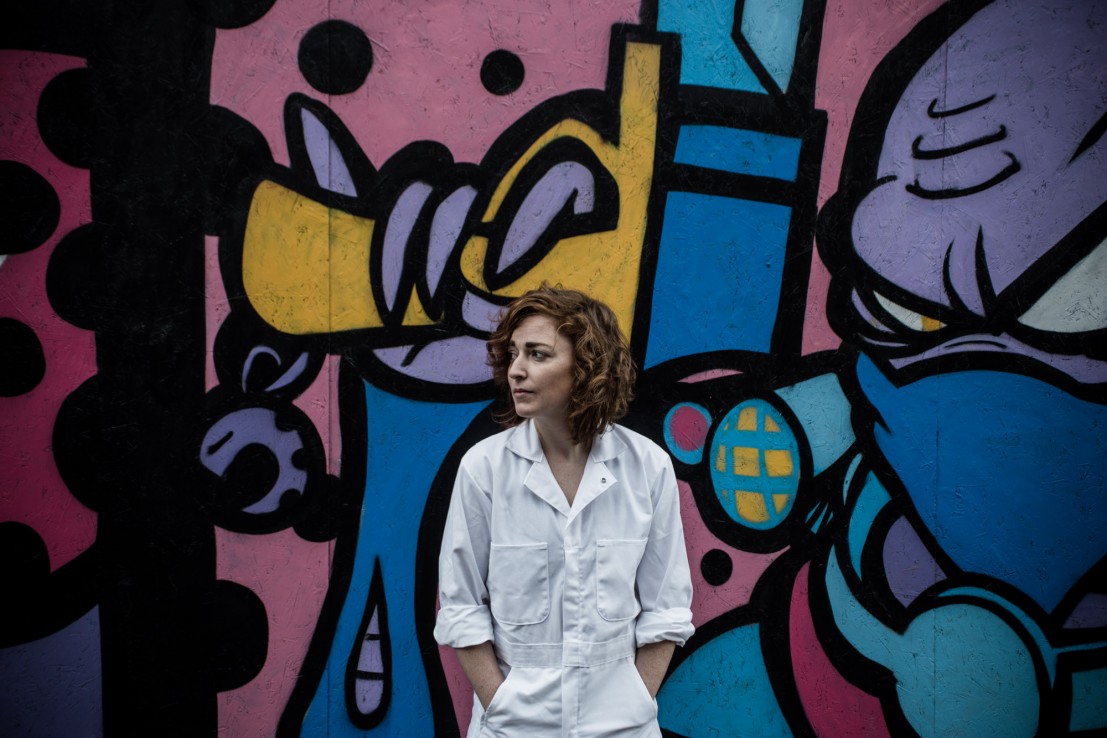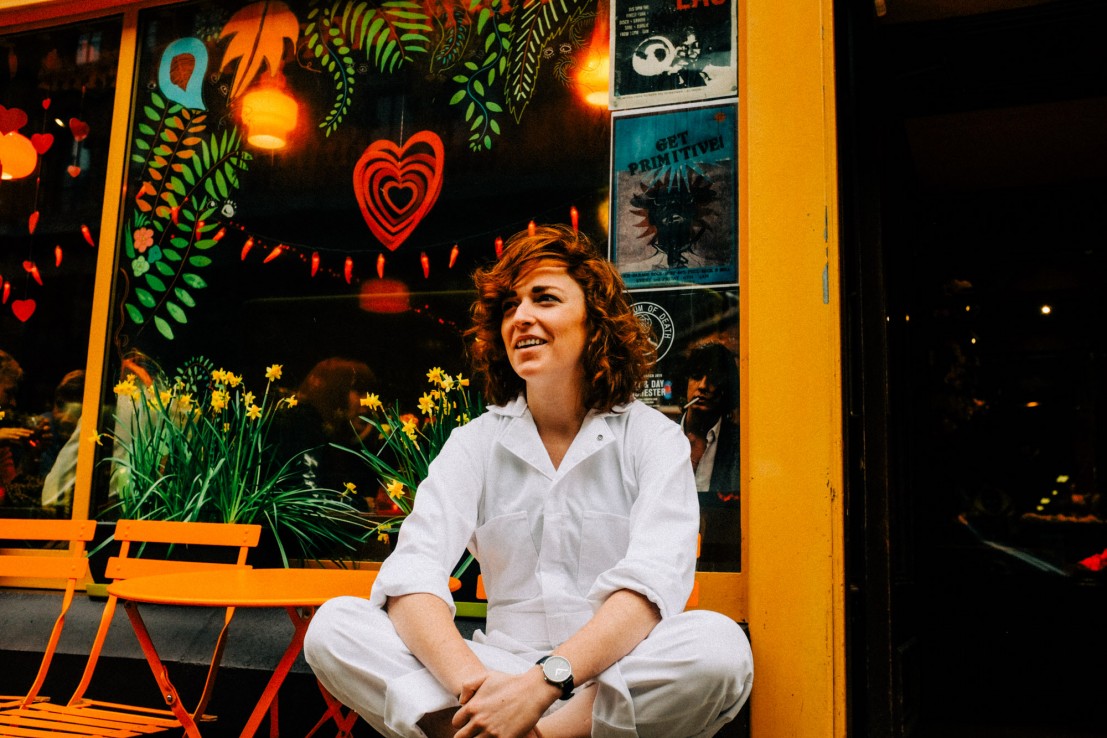 "Alternative [music]'s hard right now," Vellturo admits, probing how these concerns affect her own musical output. "It's either Imagine Dragons or Panic! at the Disco. They're amazing, but it's oversaturated. There's no place for the genre right now on the radio. At least in the US, on big alternative radio stations you're not gonna be hearing Snail Mail or Soccer Mommy."
Despite this, Vellturo's own project has seen the singer storm her way into the public consciousness with several million-stream singles. No one is more surprised than Vellturo herself, who, at the time of our interview, was on a UK tour in support of pop-punk stalwards Mayday Parade and The Wonder Years. Even her background in the industry – she has a degree in music business, and a day job in distribution and marketing – didn't seem to prepare Vellturo for the scope of her own success.
"I think it helps and hurts in different ways," she says, of the day-to-day insights her work has given her. "I think that's why it's taken this album so long; I've been so caught up in that machine. It's kind of what I did with the EP and then eventually was like, 'oh my god, shut up and put it out!'"
The buildup to the release of i'll show you stronger has been steady, with three singles dropping over the course of the year so far. Vellturo cites recent release "temporary tantrum" – euphoric guitar-pop with her distinctively husky voiced chorus – as a personal favourite.
"I'm kind of ready for [the album release] to be over," she admits, citing recent coverage as a major factor. This has been the case for Vellturo since beginning of the release cycle with lead single "stay". She explains how, in the most part, this is due media focus on the subject matter of her songs, several of which centre on a relationship that ended several years ago:
"It's just 'BREAKUP ANTHEM', 'BREAKUP', 'BAD BREAKUP'" she exclaims of the headlines her singles have garnered thus far. "I don't think of it that way anymore. The album was written when I was in a very different place. I was sad and angry, but I was very frustrated. I'm still very frustrated, but for different reasons; be it political, or industry-wise. Now I listen to them very differently. I don't wanna be whiny!"
Aside from this relationship, however, Vellturo struggles to define what exactly it is that prompts her to write. She's glib about traumatic teenage experiences – "my mum thought I tried to kill myself, so she sent me to a wilderness program, then my dad came and rescued me," – and admits neither her sexuality nor her gender prove particularly inspirational.
"I can't lie!" she says, adding: "I don't really think about gender that much – which is not that cool!"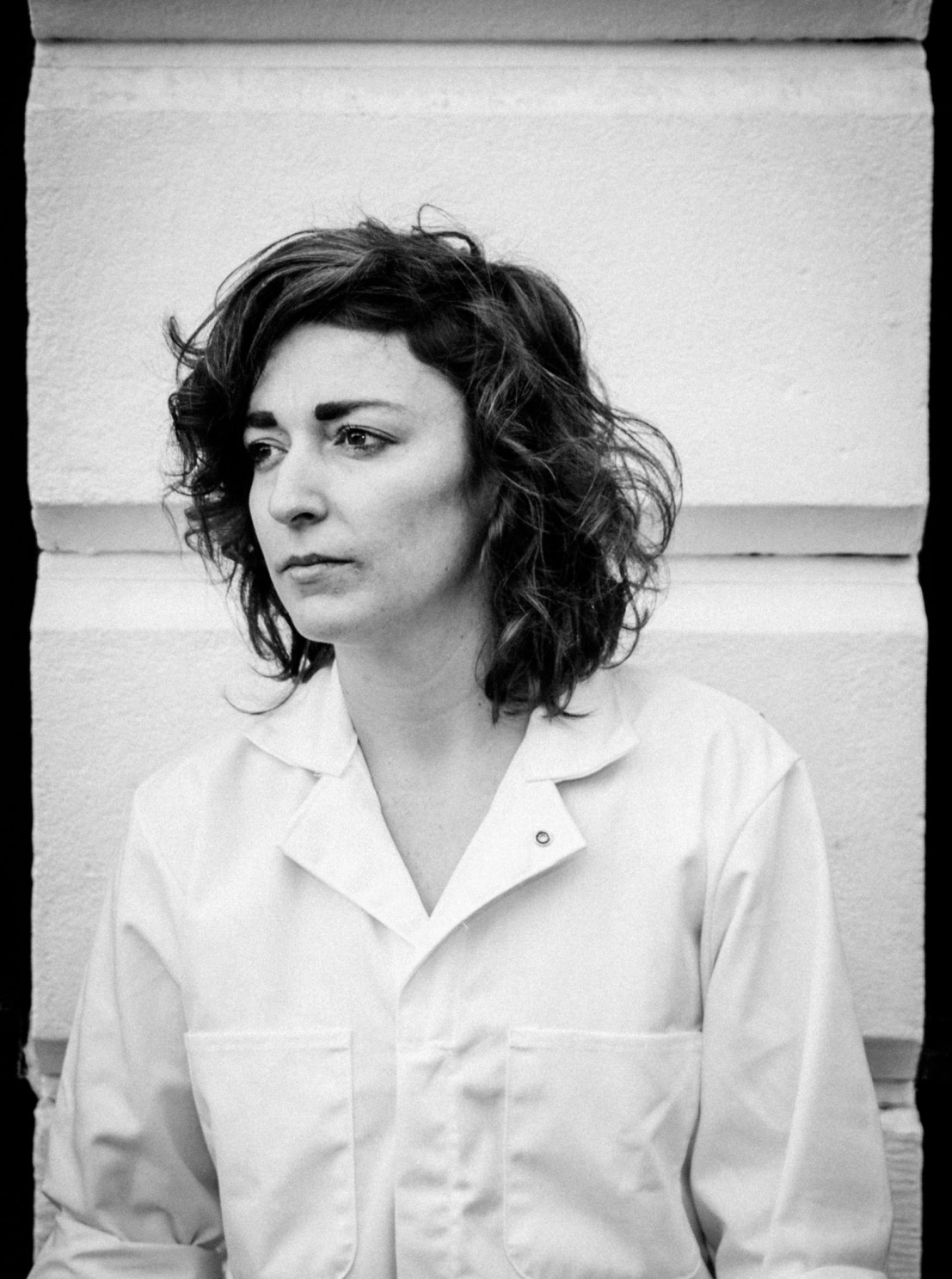 She acknowledges that, in the current climate, the pressure to discuss these things can still hang a little heavier than she knows how to handle. While she's unbothered by interviewers' probing questions, it's the possibility of a widespread audience that really drive home a weight of duty: "There's a girl in Ohio that just plays guitar and is gay, and all she wants to hear is someone talk about it. I feel a responsibility that I should be speaking out!"
And in her own way, Vellturo is speaking out. While her songs might not dwell explicitly on the minutiae of life as a gay woman, her music still encapsulates many relatable experiences. Indeed, EP title there's no one new around you references the Tinder notification when you've run out of local suggestions – an occurrence with which straight people are far less likely to be familiar. At the end of the day, though, what drives Vellturo is not making music that channels the queer zeitgeist.
"My worst fear is making an okay album," she stresses, adding; "my biggest fear is putting out something that doesn't need to be out. So much stuff comes out all the time – I don't wanna be someone that's in the way of other really great music getting heard! I don't wanna be clogging that pipe."
So, how do you push through that anxiety to actually release an album?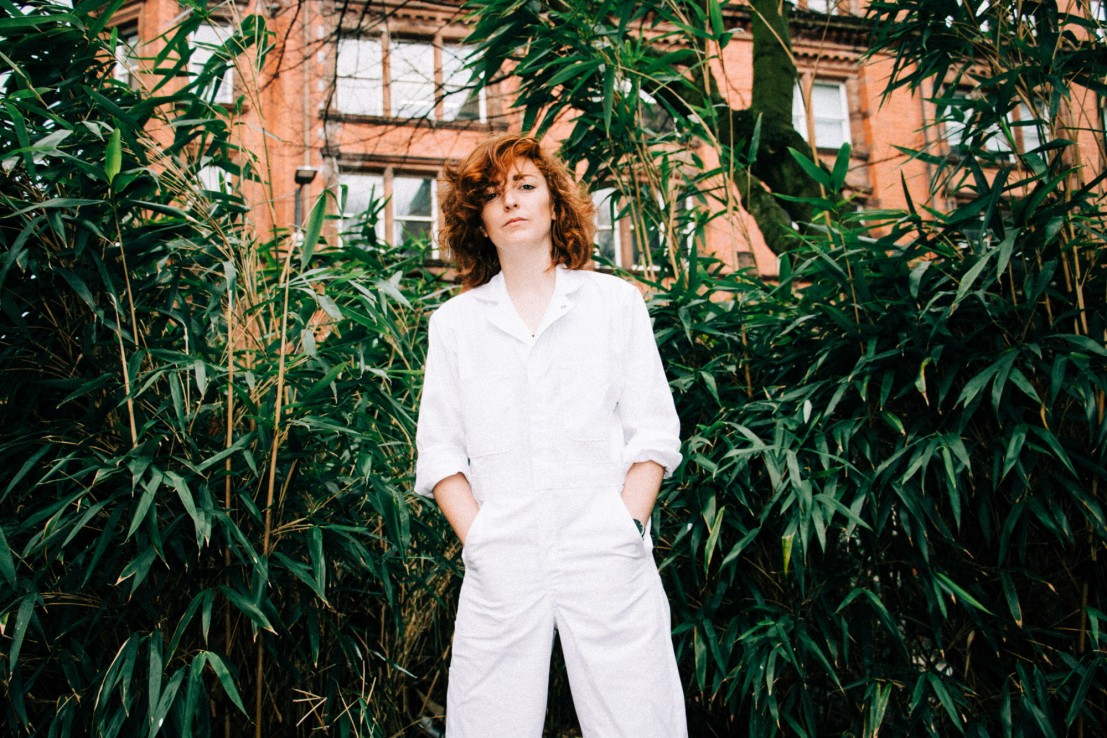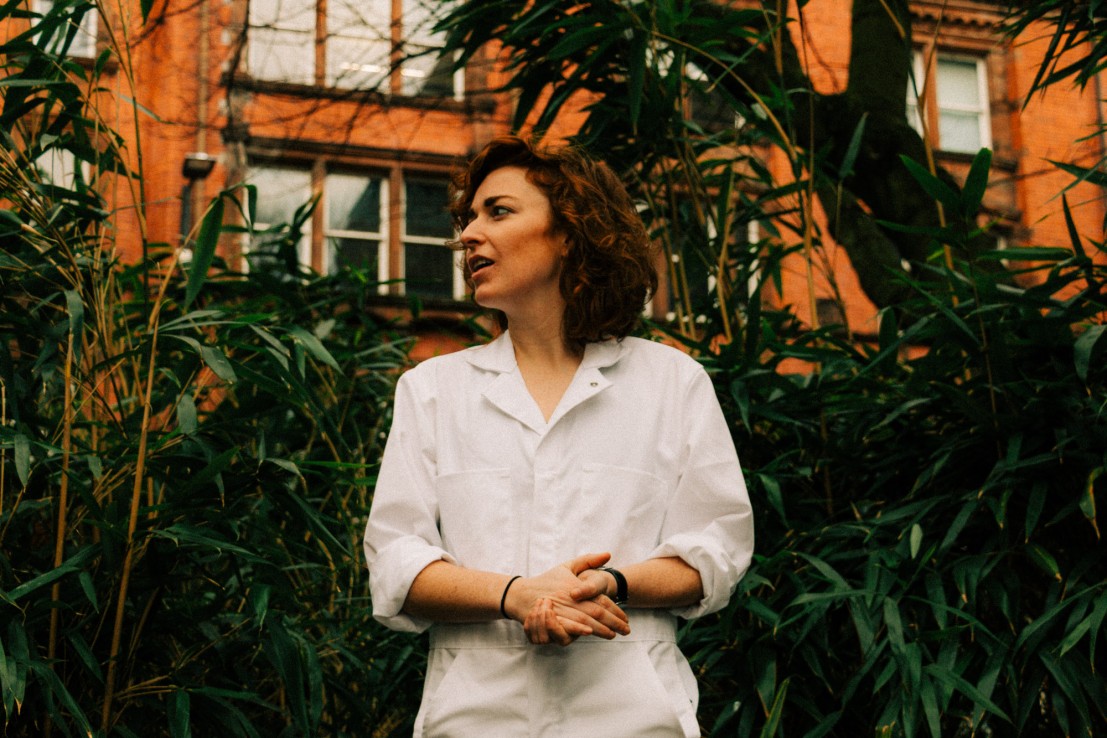 "The hard part of finishing the album was when I started it and I'd written first verses and choruses, and I hadn't written second verses and bridges," Vellturo explains, adding that although "technically" those aren't things every song needs, she still had to fight mainstream ideals both in songwriting and in the studio. She cites a particular experience that really drove this battle home:
"When we were mixing, the engineer – who's amazing! –would bump [the mix] up on the chorus. Why do we have to make it louder? It's a chorus, I know, but it's building to the chorus. The whole verse is aiming to do that! have friends that are songwriters and they're like 'now we have to go up to this note, 'cause it's the chorus' and I'm like, well, why?"
For Vellturo, learning to finish songs in her own style was important, rather than fitting a mainstream mould. Looking back at the full LP, she acknowledges that several songs don't follow the industry-established pattern. Several lack a second verse or a bridge – "'cause I was a) trying to finish it, and b) this is how I felt, and I don't feel like I need to make up more feelings!"
Working ­– for the most part – alone in her bedroom has allowed Vellturo to shed stale expectations of what exactly constitutes a meaningful pop-rock track, and instead deliver a breath of fresh air with recent singles. She's amused by listeners' tendencies to over-interpret the components of her writing and recording set-up, projecting labels like "synth-pop" onto a project that's for the most part a layered wall of guitar.
"Most of the stuff doesn't have much synth in it," Vellturo laughs. "I record all the guitars, there are so many guitars everywhere! The octave, and the upper octave, and double it, and triple it, now do this guitar line."
What did change, however, going into recording the record, was the addition of live drums, as opposed to the programmed midi found on there's no one new around you. Vellturo is incredulous when asked if she recorded the new percussion elements herself, admitting that – despite the odd pre-teen drum lesson – that was a little beyond her capabilities.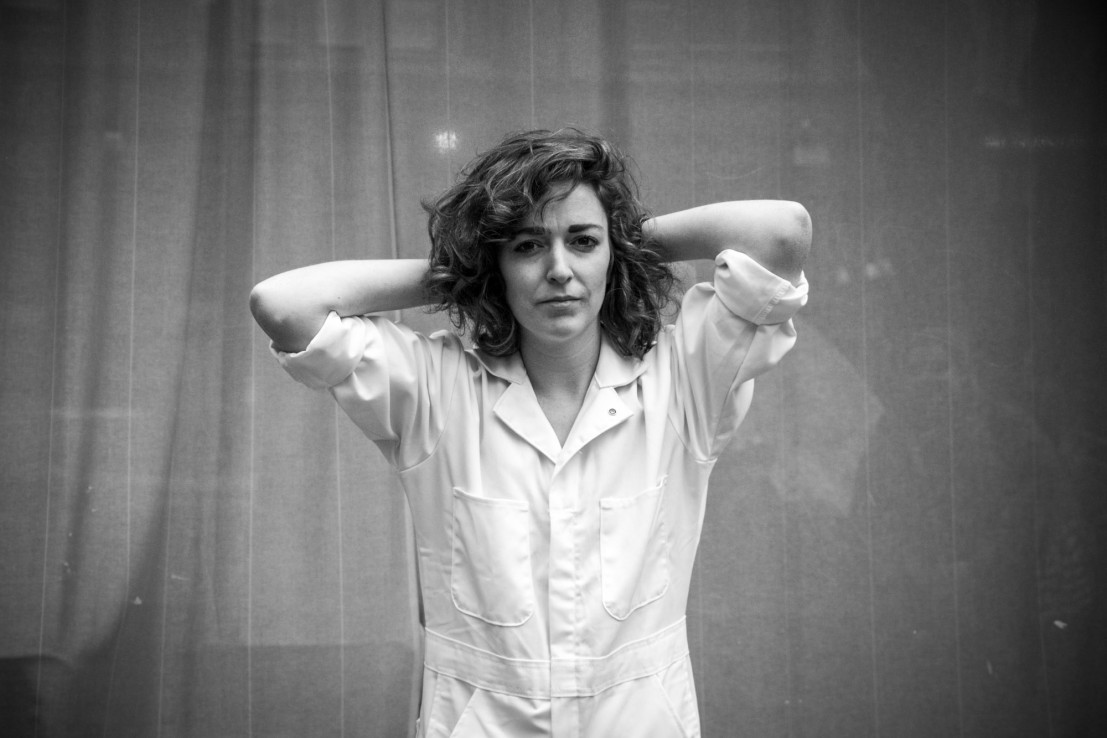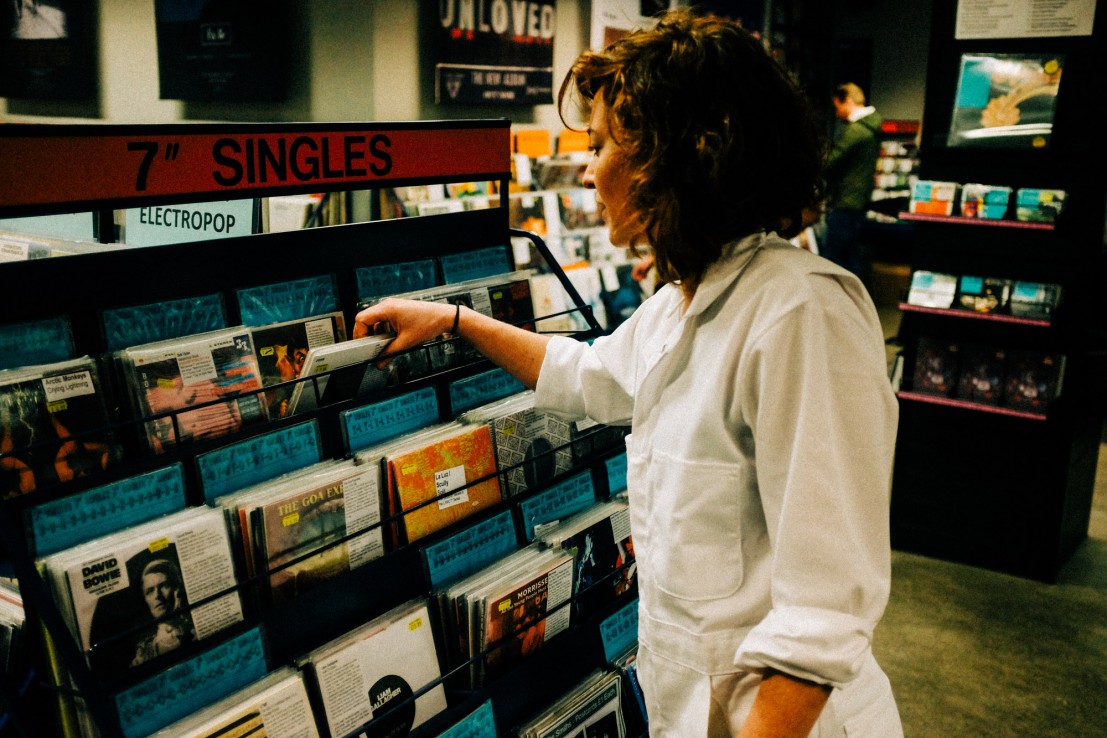 "I was so stuck on 'I need to be making this all by myself in my room, the end, that's part of the pitch, blah blah blah,'" she explains of the decision. "No one cares! Except me. When I was doing 'run' and I got the first mix of it with the midi drums, I was like, 'you can't have midi drums on this song.' It's a rock song! The drums need to be big. For a song like this you can't just fake live drums."
From someone who openly admits she doesn't enjoy collaboration, relinquishing full control of even one element seems like a big step. It's a pleasant surprise, therefore, to see Vellturo up on stage with a full band. pronoun's modest live setup includes Magic Man's Sam Lee on lead guitar, with each member amusingly decked out in a signature monochrome boilersuit. Despite a ridiculously early stage time, the band are consummate professionals, delivering a slick, streamlined set that summarises exactly what there is to love about this rising project. In just a handful of songs, Vellturo and co. deftly win over a large proportion of the emo kids flocking to the barrier in anticipation of the night's headliners. i'll show you stronger indeed.
i'll show you stronger is out 24 may via Rhyme & Reason Records.