Caitlyn Scarlett's origin story is somewhat textbook for a British singer/songwriter perched somewhere on the millennial/generation Z cusp. From writing poetry as a child, she seized the opportunity to pursue musical theatre in secondary school before going on to study music at college. The rest, as they say, is history.
"If you drop an album and no one's ever heard of you, it's just gonna go down like a lead balloon."
"We had to write some songs for assignments [and] make an EP for a project. I put mine online and it kind of went off!" she laughs. "I did that stuff when I was about 16 to 18, and then I changed management. My new management put me back into development for another two years."
"Nothing happened for two to three years, then I decided I really wanted to start coming out with stuff," Scarlett continues, "but I had too much material for the modern world that we're in! If you drop an album and no one's ever heard of you, it's just gonna go down like a lead balloon."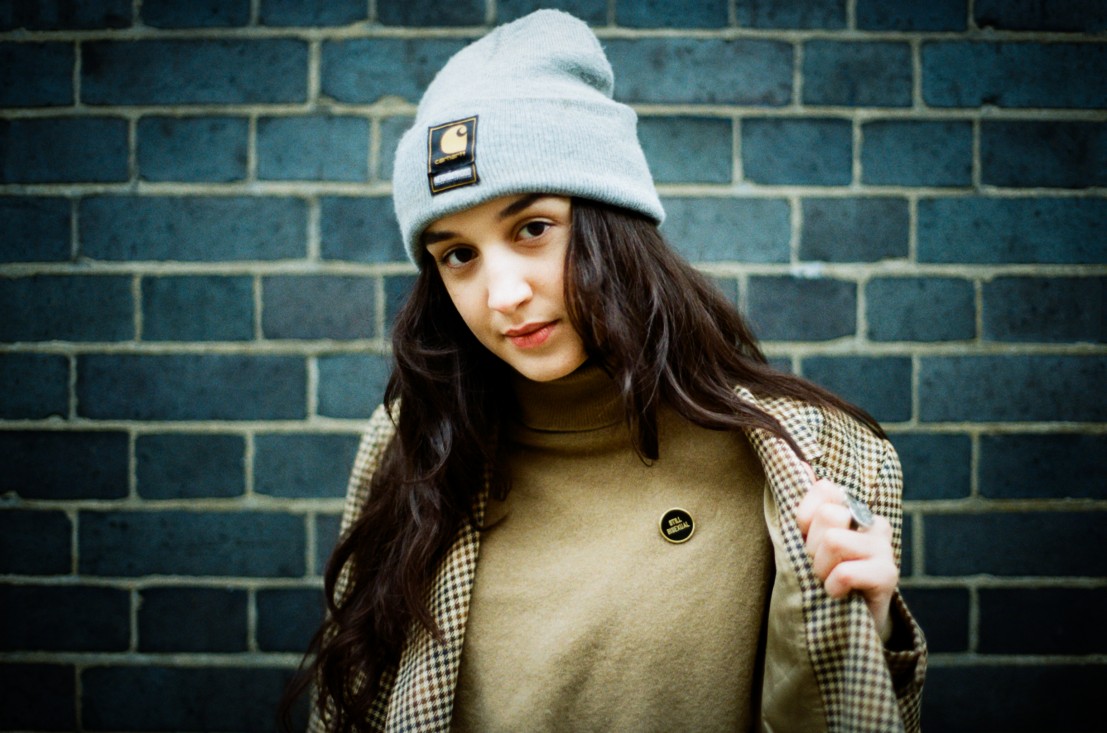 Scarlett's answer was to embark on a trilogy of succinct releases – the Red Tape EPs.
"It was my way of delivering an album but splitting it up over time, allowing myself to make decisions and change as a writer."
She admires other artists with innovative solutions to today's streaming-dominated culture of audio consumption; namely Philadelphian rapper Tierra Whack.
"Tierra Whack is really fucking clever," Scarlett enthuses, "'cause she's done that whole thing where every song [she releases] is one minute long, so the whole album is 15 minutes. They're perfect loops, so if you like one of the tracks, you just loop it. She's getting three times the amount of streams! II think she's the future – she reminds me of a female Andre 3000."
"'Shangri-La' goes off! It's really fun – we go H.A.M., my drummer loses it!"
Turning back to Scarlett's own music, we delve into her discography to discuss some of the singles previously featured on The Line of Best Fit. Ironically, these seem not to be her biggest successes, and she's as baffled by us as to why.
"None of my fans' favourites are [my most streamed songs] – it's really weird," she says. "The ones that I get tweets about or people make artworks of, they're not in my top five, or sometimes top ten!"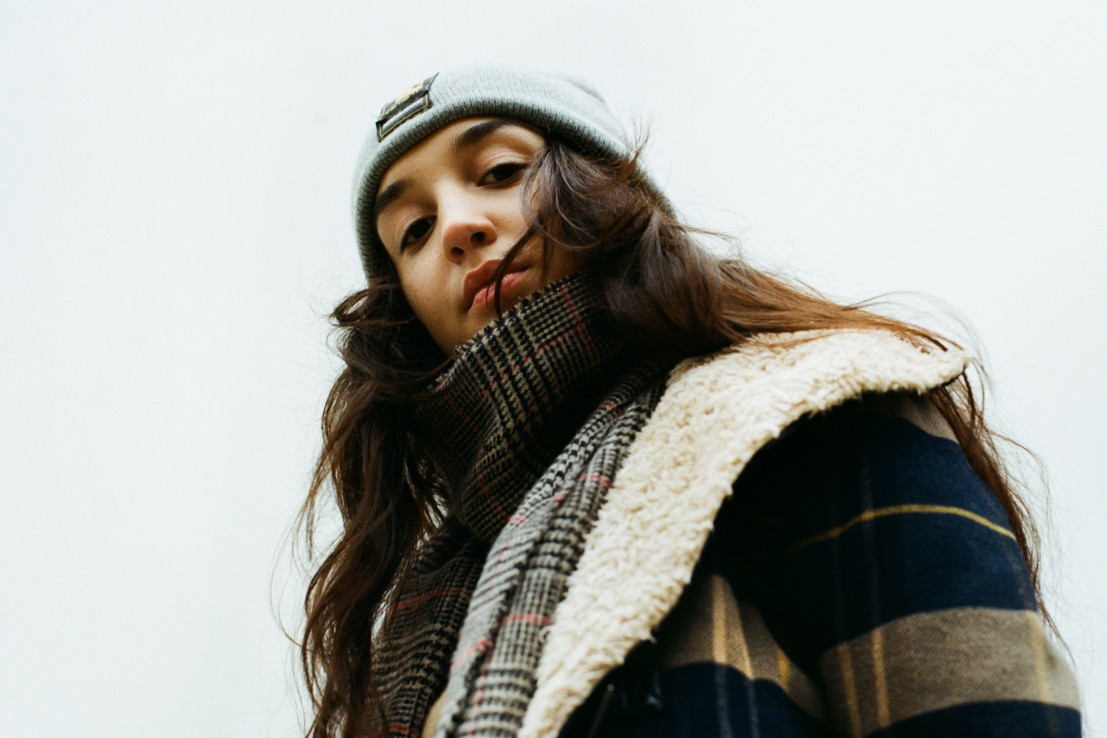 "Shangri-La", the phenomenally intense opening track from Red Tape, Vol. 1, is a strong contender for Scarlett's best single so far. Despite this, it sits below a handful of million-stream competitors when it comes to global listener popularity.
""['Shangri-La'] is my closer when I play live," Scarlett says. "I've done three shows, or something, and that one goes off! It's really fun – we go H.A.M., my drummer loses it!
"It's written about a book – Lost Horizon by James Hilton. I happened to be talking to a friend about the book, and then I did a session in the same day with the guy that produced 'Shangri-La' – we used to live together. It was still on my mind, and [the track] just… came out.
"We lived in an amazing apartment in London Bridge and it had a London skyline view. Close up to us was the Shard, and at the top of the Shard there's a restaurant called the Shangri-La. The opening lyric – 'along the pavement, shards of glass / reflect the evening sky, and I think of peach blossom' – was about the sunset bouncing off the top of the Shard. I realised that [James Hilton] was an English author and he dreamt up Shangri-La whilst wanting to escape England, and I felt similar. I was looking at all the grey and the glass and thinking about something lush. I wanted to do the same thing."
"I can't delete social media. Might as well delete your career if you're going to do that, in this day and age."
Another of Scarlett's standout singles is the enormous "B.I.G.", a self-aggrandising track that shines in no small part for its sheer, unabashed ballsiness and walloping bassline borrowed from the grimiest D'n'B. Though it may revel in its brash exaggeration, the lyrics are based on a true story:
"I got ghosted, and I was too young to realise it had even happened. I don't think the term 'ghosted' existed, 'cause it was like, 2015. I was listening to PARTYNEXTDOOR wondering what I did wrong! I kept that little gem of emotion, and when the day came to write ['B.I.G.'] I really twisted the knife in how it had left me feeling.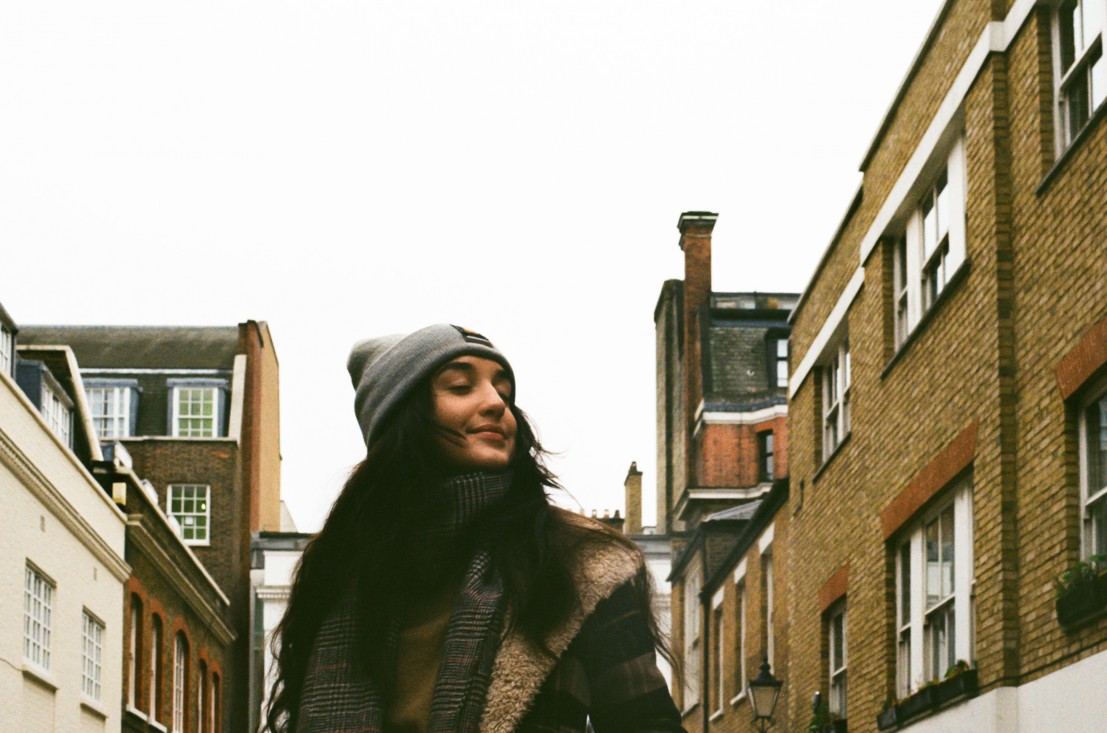 "Because I'm in the entertainment industry, there's this weird tight-line that you have to walk between being, like, 'oh, I'm the best thing that's ever lived,' and also, 'oh, I'm nothing at all, it comes through me! It's not even me!' – you have to go between the two so you don't look like a dickhead all the time. I feel like 'B.I.G' was my moment to be like, 'okay, here's how I really felt, here's how I plan on getting my revenge.'
"There should be [more songs like 'B.I.G.'], but I was really scared to put it out. I wasn't sure if people would take it the wrong way and just think, 'oh my God, does this girl actually think that she's the next so-and-so?' It's supposed to be fun, and I wanted people to listen to it and feel badass – and they have, which is such a relief! It paid off. I was like, 'you don't even know who I am, so I can't ruin your impression of me.'"
Despite tough talk on "B.I.G.", impressions are something Scarlett struggles with, particularly in the current consumer climate, where likes, retweets, and follower accounts are as much a measure of success as sales and streams.
"Artists have to create, we have to get it out of us! We'll be sick if we don't."
"I don't feel like I'm very cut out for the social media age," she admits. "I would love to [take time off] but I'm not allowed! I can't delete it. Might as well delete your career if you're going to do that, in this day and age.
"For a while now a steady stream of really loyal fans; they're younger, a bit more obsessive. They will watch what you do. I do see it affecting my usage, but in a way it's great. I struggle with depression, and it's helped me in a massive way. I used to tweet some depressing shit. Now if I do [that], I get a fuckton of love come back at me. I snap out of it. That's really nice. It's made me wholly aware of the fact that there are people who would care if I died tomorrow. They are real people, and you can click on their profile and see that they're from Kentucky, studying business economics, and they bang your shit! I live for that."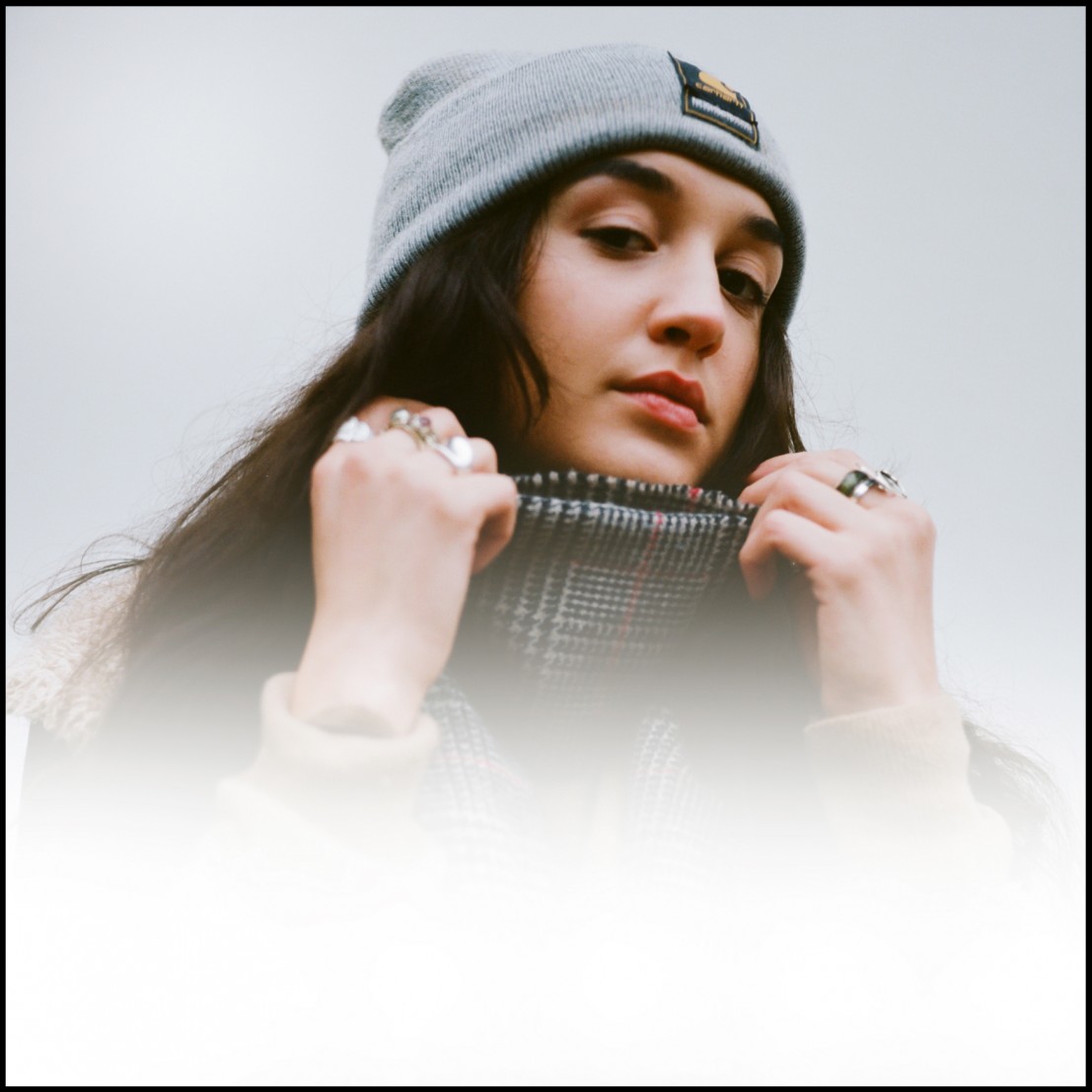 So what's next in the pipelines for Scarlett? Of course, there's Red Tape, Vol. 3 yet to come, but she has already written a volume of material that stretches far beyond the scope of a single EP.
"I'd love to do an album," Scarlett gushes. "I've got so many songs, 'cause I write all the time. I had a really tumultuous year in my personal life, so I've written a shitload of songs – we have an album. After the third Red Tape, even then, we'll have another one. I'd love to do one, as long as the climate allows for it. Maybe I'll have to pull a little Tierra Whack and shorten my songs – I wouldn't mind doing it as well, I'm kinda into it!
"Artists have to create, we have to get it out of us! We'll be sick if we don't, and everyone else knows that. You end up working so long and so hard for practically free, 'cause you have to get it out of you regardless. The hard part is not the creating, it's what you do with it afterwards."