Local Natives are currently enjoying the 10th-anniversary of their debut album, and as such, have become polymaths in the throes of tapping into an element of mastery within their music, and most importantly, in picking the right people to inhabit and elevate their creative spaces. Where Gorilla Manor was an effusive, captivating, and almost primal introduction to their meticulously crafted fusion of indie-rock, Hummingbird saw the band hone in on their youthfulness and expand their ethereal harmonies, whilst curating a streamlined and reflective body of work.
When it came to writing Sunlit Youth, Local Natives stumbled upon the pinnacle of their inspired minds. Having allowed themselves some time to regroup on home soil in LA, after years spent on the road, the band went on a series of writing trips; playing one-off shows along the way. Whilst the sublime culture and landscapes of Nicaragua, Thailand, Malaysia, and Joshua Tree provided unforgettable memories, and a distinctly new air of confidence that radiated from the music; it was actually their time spent working with Shawn Everett in LA that would set the foundations for future projects.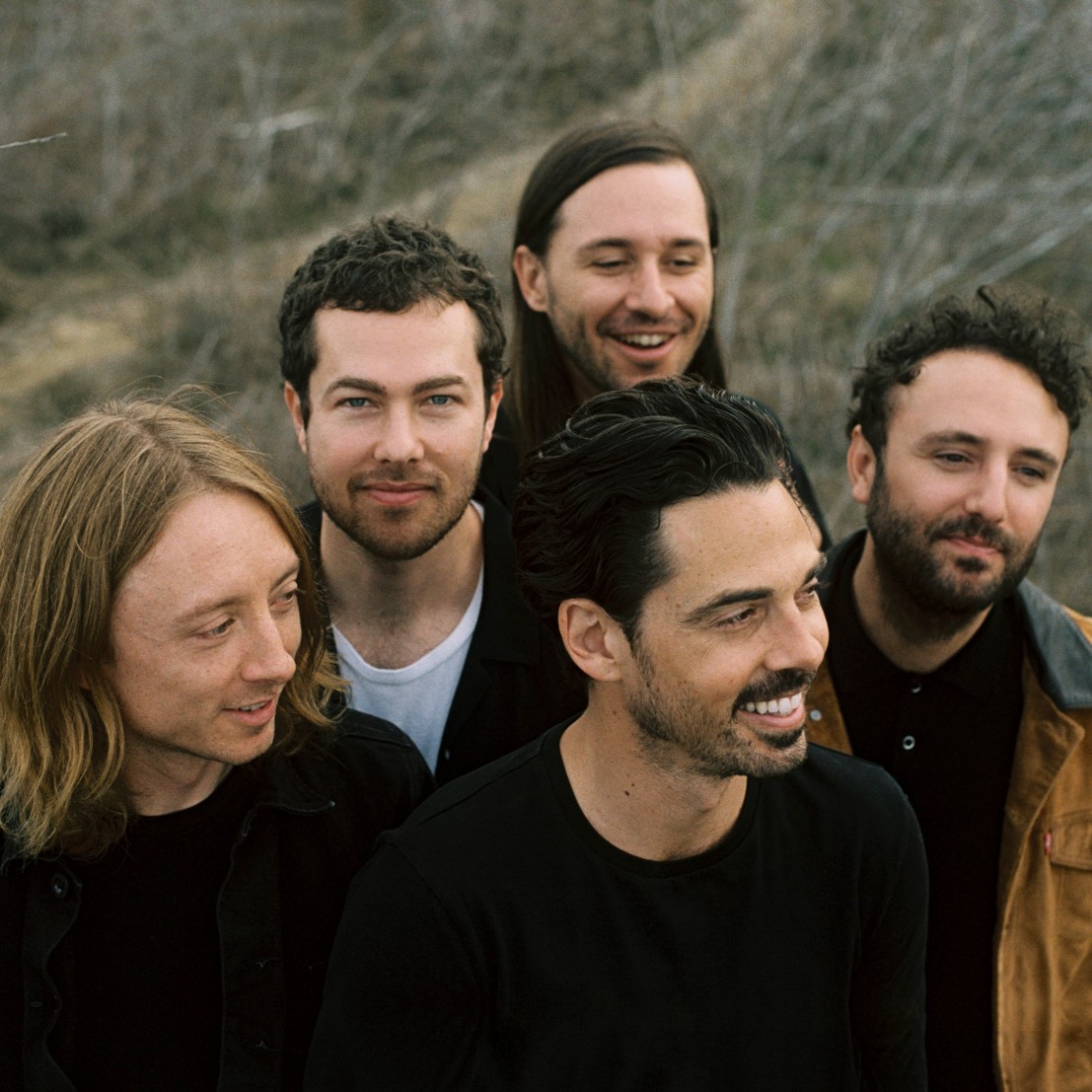 The Grammy Award-winning music engineer and producer was the mastermind who mixed the entirety of Sunlit Youth, and due to the amount of fun that they had in their time spent with him, he was subsequently the first person that the band thought of when the time came to work on Violet Street. Ewing breaks into a chuckle as he describes the five band members deciding to give Everett "an ultimatum" after messing around for two days in the studio, in order to lock him down and ensure that he would produce the entire album.
"I mean, selfishly I think we all just love hanging out with him, talking life, and making music… It's a plus that he's a genius at what he does!" In his production style, Everett has been known for harbouring a chaotic kind of genius in a similar vein to Brian Eno. In a form of comparison, Ewing notes Everett as requiring the artists he works with to have "a willingness to throw it all out at any moment" despite the unavoidable nature of them becoming precious with certain elements of a song.
He continues: "I think a lot of producing is personality, and how you can relate to the artists… If someone did that the wrong way, you'd feel almost confrontational, you know? You'd be like: 'No, fuck you, this is rad! This is, like, precious.' But he does it in such a childlike way and we're just like: 'That sounds crazy, but alright, let's go for that and see what happens.' And then especially with him, more often than not it turns into something otherworldly, bizarre and beautiful, and we couldn't have predicted a song going this way."
"Vogue" and "Megaton Mile" are prime examples of Everett's outlandish, yet outstanding production style in which, amongst other questionable processes, he insisted the band record blindly—with only the aid of a click track in order to keep time—and by having them run around a microphone, in circles, banging on pots and pans.
Ewing uses the choir voices in "Vogue" as a benchmark on how to describe how "bizarre and surreal" it is to work with Everett: "It's him tuning a bunch of us yelling and screaming up to a single note... In fact, that kind of captures and calculates Shawn's process pretty well, like taking something so insane and making it so beautiful." As the old saying goes, there's a method to the madness!
By considering how much of an importance the producer plays on the final outcome of the songs, and all of the intricacies that are buried beneath the soundbeds; a new perspective is offered when looking at the Violet Street (Remixes). Local Natives have offered up the stems of their songs to the online community numerous times before, and have never been too precious about allowing people to put their own spin on the art. In a sense, releasing an album of remixes is simply natural progression for them.
"We kept approaching these amazing producers and DJs and artists, and a lot of them kept saying yes, that we didn't think were going to, so we just kept going. I think once we already had four songs remixed, we're just like, 'well, I think we can get to 10!' It was like a goal and we hit it, and it's pretty rad. I don't think it's like a Massive Attack remix album. I don't want to compare it to that, but it's just cool to have done what we have up to that point to try to curate a vibe…"
Where Violet Street in its organic state contains seamless and somewhat impossibly immaculate transitions, the remixes surprisingly aren't too far off. Focusing on the flow of the songs rather than forcing them to exist in their predisposed state, Ewing amusingly likens the process to curating a DJ set: "Think poolside... If we're doing a sad poolside later in the night, what should come next?" You'd think that this would be difficult to achieve with three versions of "When Am I Gonna Lose You?" to delve into, but by allowing full creative freedom to the artists who remixed the songs, it means that each one is a stand out piece.
Is it mere coincidence that each is preceded by some of the most pivotal songs on the album? The first by "Munich II" which is a trip-hop delight, remixed by Karreim Riggins; second is a bass heavy, funk-inflected version of "Someday Now" that serves as the perfect prelude to Nick Waterhouse's dub remix which transports you to a distant island vibe, and perhaps the most surprising moment comes from Moon Boots' complete metamorphosis of the once languid and melancholy ballad "Tap Dancer".
Playing to the strengths of Kelcey Ayer and Taylor Rice's vocals, the New York native has brought a completely different persona to the forefront of the song.
In the second verse of the song, Ayer "wishes there was magic every day," and in the remix, Moon Boots grants that wish whilst in subsequently, transporting Ewing back to the excitement of its original inception: "I wouldn't have ever thought of doing something like that….I think that's what makes it really exciting. As part of being the song maker, we have a pretty biased, I want to say, narrow view of this song because we're so attached to it. Like, I know "Tap Dancer" inside and out because we've laboured over it for so long."
We all look at music for its transportive powers— its ability to invoke feelings and emotions that stir within the depths of us, but what we often forget is that for its maker, these feelings can quickly fade and turn into something more analytical, and of scrutiny.
Ewing continues: "It really makes me look at the song in a new way or say, 'Oh, that! That is really beautiful'. It almost feels like being a listener of other artists, you know? Like the Fiona Apple album came out last week and it's amazing. I can remember that first listen where I'm just going through these tracks, like 'Oh, this is so powerful right here, like this is really resonating with me in a way'. Hearing other people do an amazing retake on your song gives me that feeling to my own music, which is pretty special."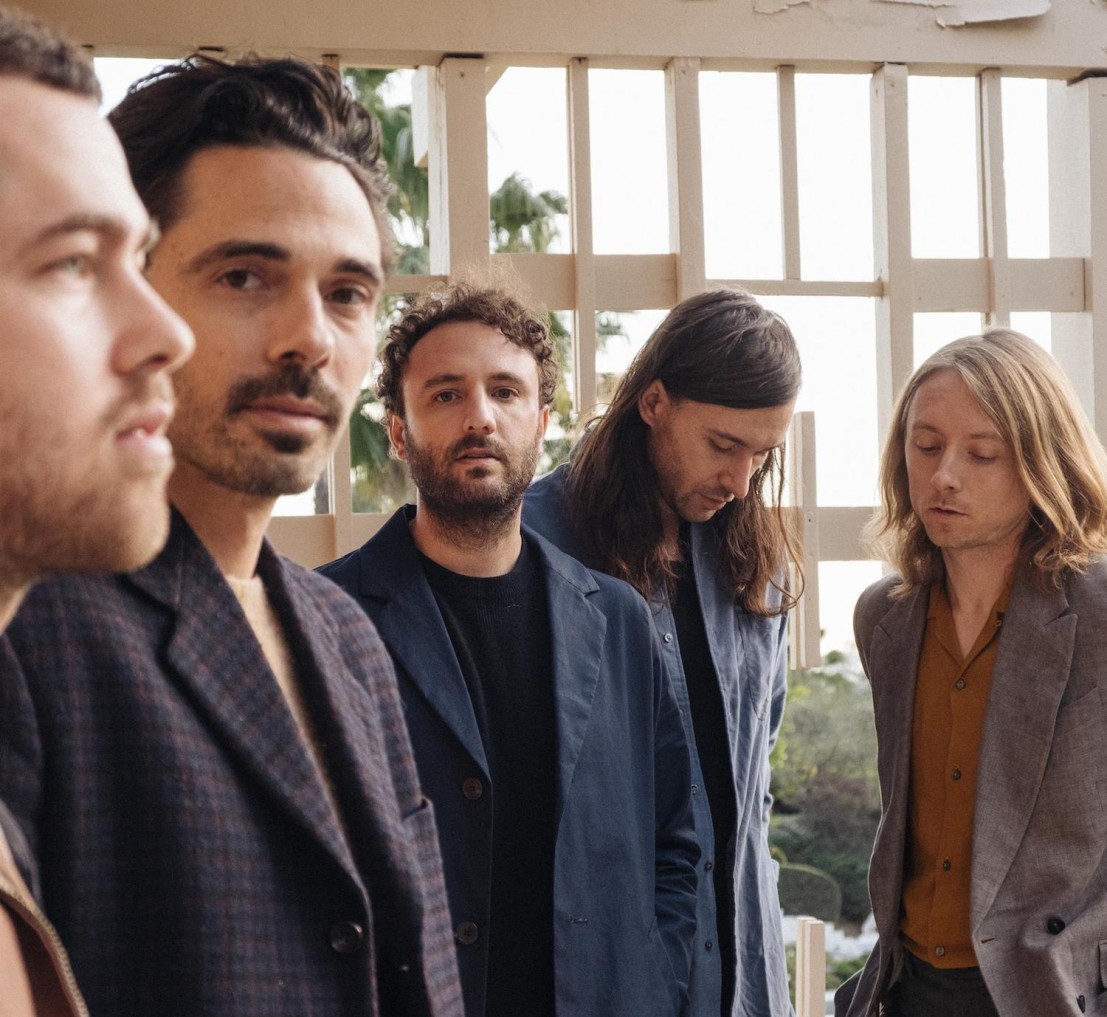 In having the tables turned so that he's viewing the music as a fan again, it's interesting to revisit the songs with a fresh set of ears. As can be expected because of schedule clashes and other difficulties, Local Natives weren't able to recruit every artist that they originally sent their stems to. So, if they had the choice of getting anybody else involved, who would it be?
"Moses Sumney…. He opened for us, it seems like a lifetime ago, six years ago. His new album is insane. It's so inspiring. I would love to give him our music and see what his genius mind can do with it. I'd also like to see what Mike Dean from Kanye's camp would do with it. I've been a huge fan of his production for a long time and I guess like after Dot Da Genius and Karriem Riggins remixed us — which I just thought they wouldn't know who we were or even care who we were, like some of these amazing rap producers," He pauses before continuing with an incredulous and hopeful tone, "If they like us, maybe Mike Dean does, who knows?"
Violet Street (Remixes) just goes to show the diversity of music, and its undeniable ability to help people make boundless connections — something that runs through the core of Local Natives as a band.
I think we've realised that our bonds and our relationships to each other are pretty important and we have to foster those.
"We know how easy it is to let those lines become blurred, you know, like you're collaboratives, you're artists, you're business partners, you're small business owners; like how easy it can be for those friendships to erode. And I think we've realised that our bonds and our relationships to each other are pretty important and we have to foster those. If those erode, we'll probably make some bad music and we'll probably not enjoy being around each other," says Ewing before he elaborates on the interband relationships which can at times be seen in a spousal manner.
"If someone's being brutally honest with you, but you don't respect them or you don't particularly like them, then you probably get defensive — or you'll probably not hear what they're saying. But if it's coming from a partner or somebody you're dating or married to, it's something that holds so much more weight. I think that kind of analogy works with the band, like, we have those bonds, so we're able to push each other and make rad stuff that we couldn't do on our own….we know when we come together, there's nothing we couldn't do. We couldn't do anything like that by ourselves."
Violet Street (Remixes) is out now via Loma Vista Recordings