"I worked for that secret and it's really mine more than the BBC's," laughs Berwyn Du Bois down a crisp phone line. It's one day after he was announced as taking third place in the BBC's annual Sound Poll, although he might have celebrated it a little early. "Today I'm gassed coz everyone knows," he smiles.
Born in Trinidad, music was an integral part of his family life. He sang in choirs and learnt steel pan at school. His father had been a DJ before having Du Bois in later life. "He would always sit on the porch and listen to his motown and his soul. He was very anti hip hop and rap and all of these things," Du Bois explains. "He saw all the vulgarness, and he came from a sweeter world where it was about sweet music and love and romance. So I kind of found it my mission to blur the lines in between them and help guys like my dad like the beauty in everything."
He moved to the UK with his family when he was nine, settling in Romford. His early interest in music revolved around the few CDs he owned; Mario, Chris Brown, and 50 Cent. Recalling an early performance of Mario's "Let Me Love You" in his school's talent show, he bursts into horrified laughter. "I remember singing and dancing to it, and I'm the black kid in this super, super white school. Oh my God," he groans. "I remember just putting the CD player down on the floor with absolute confidence and pressing play thinking, yep ladies, get ready for this."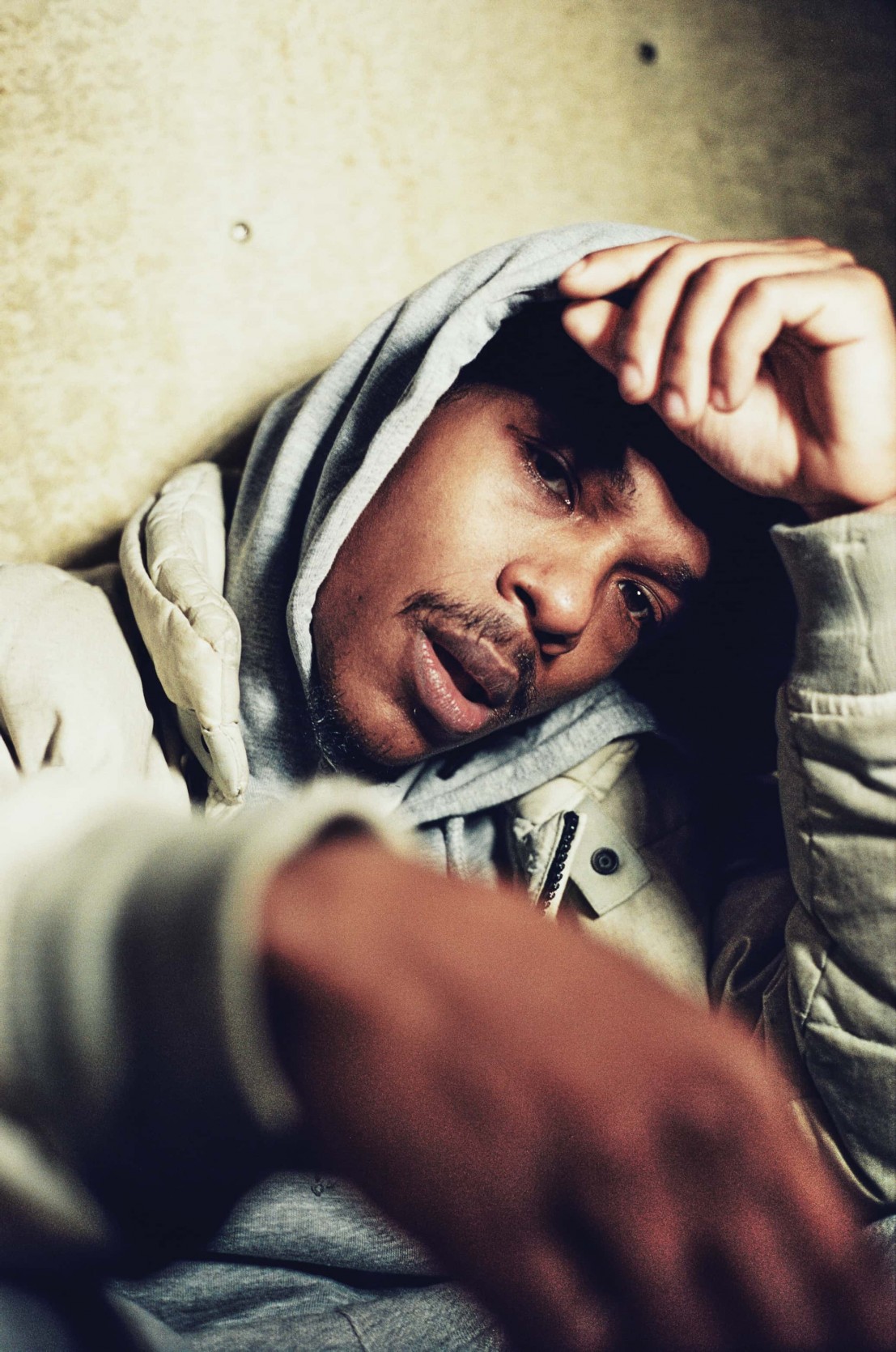 In conversation, Du Bois switches between quick and excited anecdotes to careful and considered answers, a warmth and awareness always present. He comes across as confident and charismatic. So did this natural charm work on the ladies? "When you're a black kid going into those kinds of schools there, the girls will never be attracted to you," he replies. "And that will make you feel super ugly, especially in a crazy white area. There was nothing I could have done."
There was one teacher who saw the spark of talent in Du Bois. Joining the school when he was in year eleven, Di Russell took over teaching his music class after the previous tutor was fired. "He got fired because he showed some of the year eight pupils The Human Centipede," laughs Du Bois in disbelief.
Russell took a special interest in Du Bois, investing time and care. She nurtured his talent, taking him to a weekly folk night where he could perform and giving him hours after school on the music department's only computer. "She saw the tone in my voice at least, and the ability for certain stuff," he explains. "Those people in that building, I know because I've learnt from before the fact and after the fact, they wouldn't show me the same amount of love in another setting. There was really room for everything in that room. You don't feel that in any Wetherspoons, you don't feel it in any train, you don't feel it on any bus."
Du Bois left school with good grades and offers from the BRITs school and London Metropolitan School of Medical Sciences, but without the right immigration papers he was unable to act on any of them. "I knew that all the way through school," he sighs. "The worst part of it is like, you're not allowed to tell anybody. You just have to exist as this dirty secret, and you just exist like that every time you leave the house. I feel for any child that has to deal with it every morning they wake up."
While his friends left for uni, he stayed back. He wrote songs on his guitar and saved up money to buy a keyboard. Looking back now he admits it was a weird time, but one that he accepts. "That is a blur of time for me, finishing school until everything was OK," he says. "But whatever is for you is for you, and when it is time it is time. So I don't mind. I'm grateful for my pain and my hardship."
As things began to spiral around him, he made a plan to leave the UK and begin again. He had his demotape, recorded across a two week period locked in a bedsit, but without the right papers even a self-release seemed impossible. "I was gonna go home because I couldn't release it. I was actually just going to keep it to myself, like fuck it man, fuck this fucked up world and just move on," he says.
However, his old manager convinced him to stay, told him that things were coming and he should sit tight. He doesn't know how XL boss Richard Russell came to hear his music, but next thing he knew they were meeting up. They collaborated on Russell's Everything Is Recorded project with Du Bois featuring on four tracks and winning critical acclaim for his turn. Then came an outing alongside Headie One and Fred again.. on their GANG mixtape, winning him more praise and attention, and all before Du Bois had released a track of his own.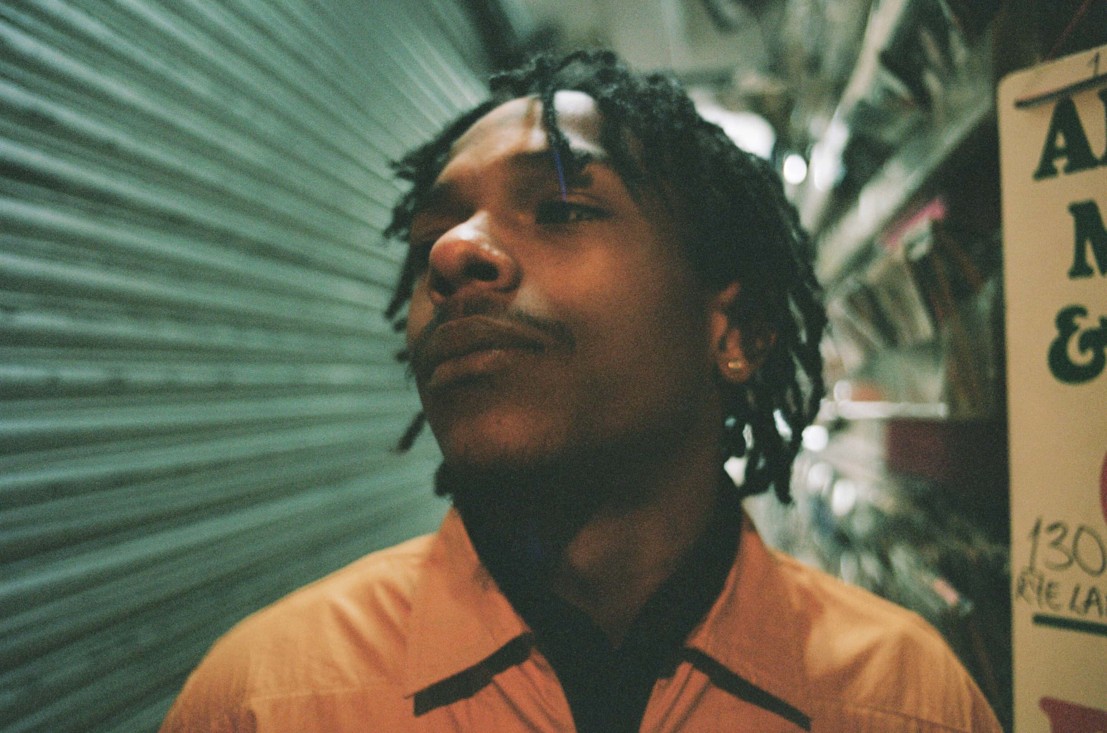 His debut single "Glory" soon followed, a striking and powerful narrative against sparse piano and production, it was arresting and empowering in the same breath. It's impact landed Du Bois a slot on Later… where he delivered an unforgettable performance, adding in a bespoke verse to address last summer's Black Lives Matter protests. It hit viewers in the gut, further raising his profile.
One supporter was 1Xtra's Tiffany Calver who shared Du Bois' music with her audience on Instagram, including one very prominent follower. Drake saw the video and asked Calver for more music, finally asking for Du Bois' phone number. "I was looking back on my Facebook the other night. I was the cringiest Drake fan. If seventeen year old me could ever imagine this day he would end up in some kind of A&E unit," laughs Du Bois. "But obviously I've matured over the time, so I guess I'm more prepared for it. But either way, the minute I heard his voice. Man say I was prepared for it? Fuck off. The minute I pressed play on that first voice note, I never understood the term weak at the knees. Just pressing play on that, jelly, complete jelly. I just remember I was on the floor."
He released DEMOTAPE/VEGA towards the end of last year, a dark and claustrophobic collection of short and direct stories that he recorded in isolation across a fortnight, powered by weed, toast and insomnia. The lyrics are dark, striking and romantic, at times brutal in their honesty, and the production is sparse and inventive out of necessity. But there's a deep and sweet soul to the record, with the light of hope complementing even the hardest moments. Lead single "Glory" epitomises this, Du Bois pain turned to poetry with intelligence and sincerity. "Sleeping in the car only filled me with drive," he breathes as a piano refrain echoes around him, dragging the past to confront the present.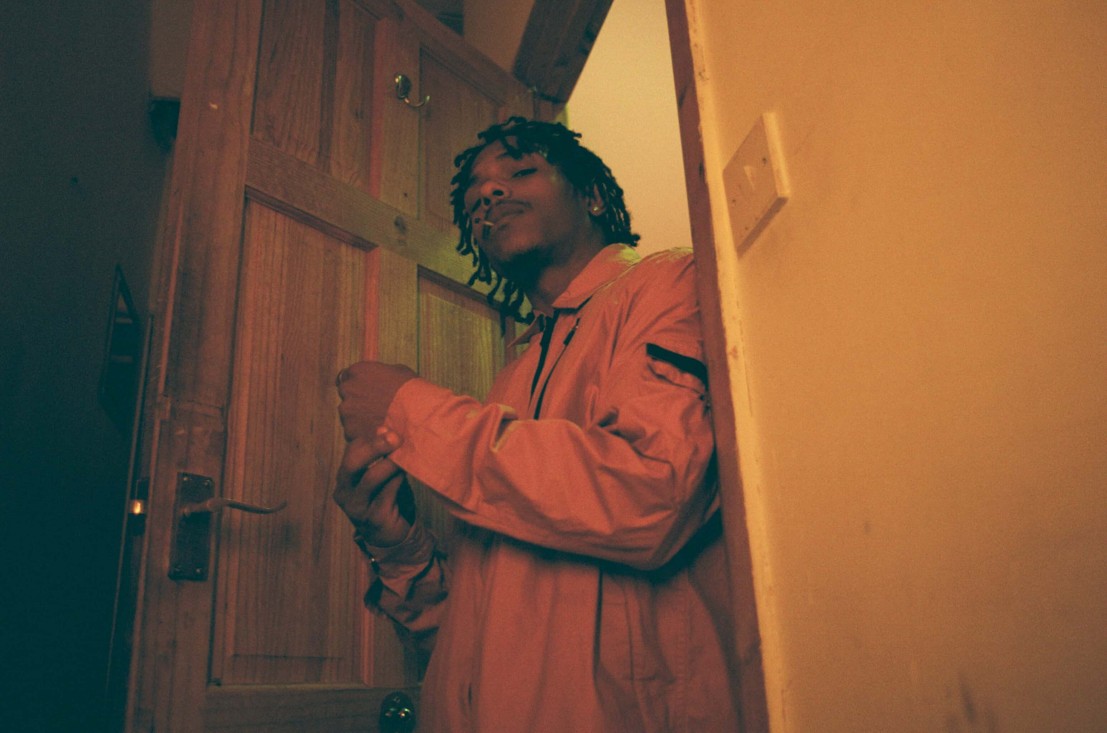 Du Bois is already looking to the future, constantly writing, trying his hand at club-ready hits. His only problem is too much new material. "I'm learning therapies on how not to get attached to these things," he says. "It's really difficult. You pour your heart out on a song and then you find out six months later that you've written so many it might not come out."
With his name at the top of many tip lists and an audience awaiting his next move, does he feel excitement or anxiety? "Am I allowed to feel both at the same time?" He asks. "The adrenaline rush that comes with pressure and being at the end of everything and nothing, that probably brings out the best in a human being."