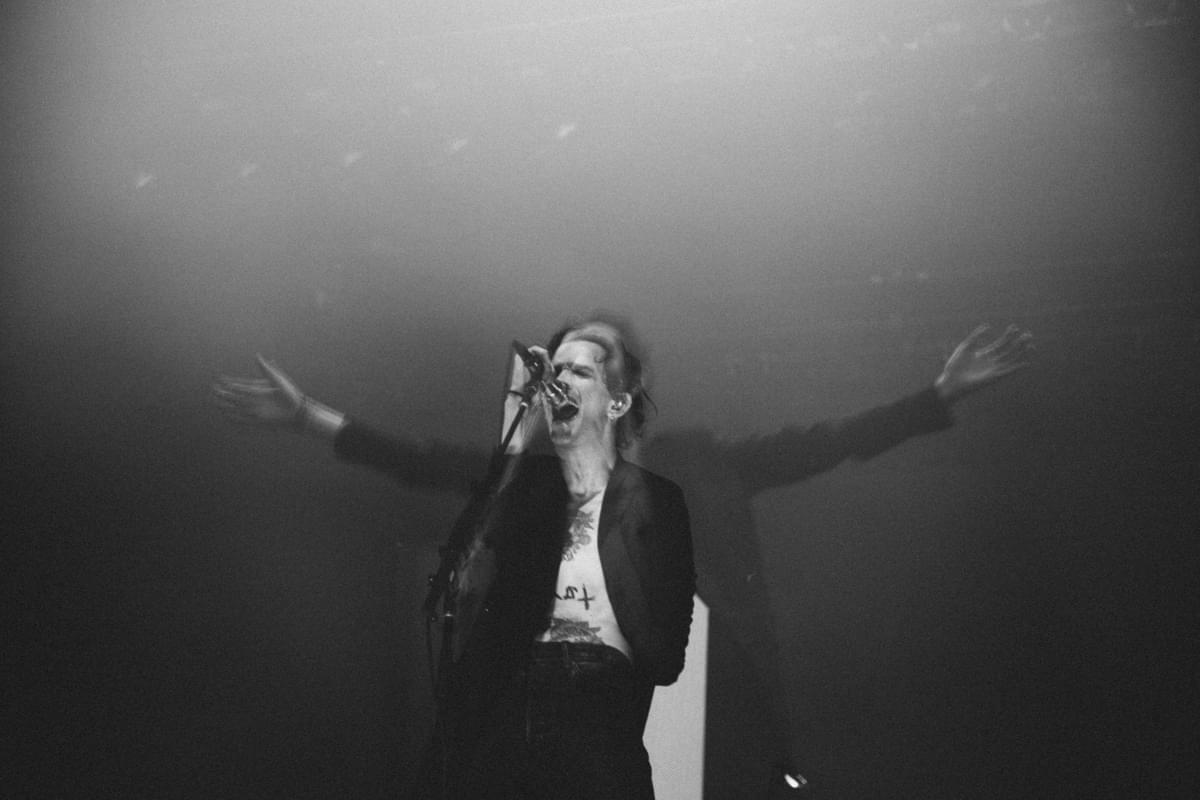 Latitude Festival: corporate retreat in (pink) sheep's clothing?
24 July 2017, 12:15
Suffolk's Latitude Festival had all the big names but did they deliver on that promised festival magic?
There is a momentous responsibility within the corporate festival apparatus of making enough money to continue the legacy and if you're really lucky, preserve a dynasty. Although the marketing moguls attempt as best they can to perpetuate an idyllic vision of hippie utopia, the branding sometimes falls short and capitalism rears its ugly head. At this year's Latitude Festival the magic was somewhat diminished but the core ethos remained in tack, albeit a bit worse for wear. Here's all you need to know:
Traipsing to Suffolk
England's loveliest lump is situated in the lower and far more attractive half of East Anglia, nestled between the desolate wastelands of Norfolk and the principality of Essex. If one is so inclined, the nearest airport is Norwich International which caters for one flight every 47 days. Equally, Abellio Great Anglia runs an occasional and unhelpful service to Diss and Halesworth where it is possible to rent a horse and cart for a genie. Your best bet is probably some form of four-wheeled, vehicular transport, a pick axe, and three casks of Adnam's Mosaic to win the locals' trust.
Food & Drink
Don't even bother. Make a ham sandwich, batch cook four tonnes of pasta with pesto, drink water but whatever you do, do not spend £10 on a falafel wrap with next to no falafel in it. The human body can survive three weeks without food but only three days without water so you know where your priorities lie. Drink up sunshine!
Shelter
Obviously, it is a festival so camping is your go-to. You have a range of options from towering Pink Moon tipis to dog kennel-esque pod pads or for a princely sum, a reconstruction of a 13th-century Mongolian yurt complete with ornamental rugs and a concubine. If a pop-up tent is your bag then the Yellow Zone right next to the Arena entrance gives you poll position to be first in the queue when the gates open and similarly at the front when it's feeding time.
Some people only feel at ease entombed within bricks and mortar and there are plenty of picturesque cottages and quaint B&Bs available within a six-mile radius of the festival site. Small towns like Halesworth are a perfect place to set up camp and some distance from the tourist traps of Southwold and Walberswick. Although the idea of staying in bed sounds great on paper, in reality, the monumental disaster that is Latitude taxi and transport organisation make this option an almost impossible dream. Stick to a tent, make some memories, don't shower.

Survival
Dress light. It is always warm even late at night and when the grooves kick in you're going to be sweating like a pig anyway. Bring toilet roll, roll on deodorant, two packets of Snack a Jacks, a portable speaker to keep the party going and a maybe a funky costume. Everyone loves costumes.
Portable chargers are a must. Charging one's phone at the ports will set you back £20, so get some juice in a couple of portable chargers beforehand.
Hand sanitiser, get a whole bunch of that stuff.
What we saw at Latitude Festival
The 1975
The monolithic pop group made their festival headliner debut and what a debut it was. A totally inebriated and psychotic looking Matty Healy squealed and squawked, trousers bulging, and tattooed skin on display. The band played an old track "28" from their Drive Like I Do days which signalled an end of their I Like It When You Sleep... album cycle and the beginning of Music For Cars, the final album in the trilogy. It was a bracing set covering the initial EPs with R&B cuts like "fallingforyou" interspersed with Phillip Glass inspired minimalism on "Please Be Naked".
Twin Peaks
Chicago rock and rollers smashed their way across the pond and straight into the Sunrise Arena for a hip-thrusting, butt-shaking set in their usual raucous style. Crowd favourites "Walk To The One You Love" and "Butterfly" caused much flailing and shouting which got approving grins.
Shame
South East London post-punklets Shame shouted hoarsely and won over a crowd of mostly 16-to-25-year-old, firmly middle-class Suffolk residents in a spittle-flecked fit of demagoguery. Closer "Golden Hole" was a definite highlight and complimented wonderfully by frontman Charlie Steen's Ian Curtis-esque trembling.
Jorja Smith
Walsall's answer to Rihanna sounds great on record but does not deliver at Latitude. Shy and reserved, her voice was barely noticeable at the best of times. "Blue Lights" went down a storm but in all honesty, the backing band was the highlight. So tight and in sync, shout out to the bass player, mad slap!
Sigrid
Probably one of the most hyped acts of this year, the "Don't Kill Me Vibe" and "Plot Twist" singer packed out her stage and looked incredibly happy to be up there. She seemed confident in her ability to command a crowd and her total indifference to how ridiculous her dance moves were made her all the more endearing.
Maggie Rogers
Pharrell's protégé has come on leaps and bounds since the release of "Alaska" last year. Bedecked in a sapphire blue sparkly dress which pretty much reinvigorated the Saturday afternoon BBC crowd, Rogers brought her distinctive brand of melancholic '80s pop to the masses and they lapped it. To top it all off she joined Mumford, his sons and lots of other randoms for a sterling rendition of "With a Little Help From My Friends". Marvellous.
Cabrakid
Cabrakid is two young men hailing from Norwich, the shining jewel in the crown of Norfolk. Comprised of beat maker Allergy Kid and wordsmith High Priest Cabrakan, the duo has been releasing a prolific amount of jazz-infused hip-hop and it was a pleasure to see them once again at a modest stage in the woods. It is easy to overlook the next generation of festival headliners and cult acts when caught up in all the excitement but it is important to make sure these artists are supported and given a platform so big up to Culture Works East, Sonic Youths, and Access To Music Norwich for the work you do making sure new music is given a voice.
Latitude returns to Henham Park in Summer 2018. Weekend tickets start at £197.50.
Get the Best Fit take on the week in music direct to your inbox every Friday