Growth and survival with The 1975
"I Like It When You Sleep, For You Are So Beautiful Yet So Unaware Of It"
Release date: 26 February 2016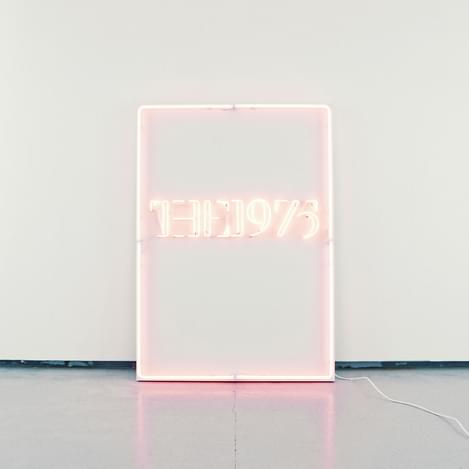 The 1975
's I Like It When You Sleep, For You Are So Beautiful Yet So Unaware of It is summed up surprisingly well by its title, which is a real phrase singer Matt Healy said to an old girlfriend.
It's lengthy, equal parts earnest and awkward, and pretty different from anything you would expect. It's an impressive step forward from their synth-soaked self-titled debut, experimenting both with instrumentation and subject matter in new and exciting ways.
I Like It When You Sleep kicks off with "Love Me" and "UGH!" - two tracks that approach wildly different topics (internet-fueled egocentrism and Healy's cocaine addiction, respectively) with the same infectious, funk-infused energy.
The chicken scratch guitars on "Love Me" is such a pitch perfectly sarcastic way of translating the songs message against superficiality that if you're not paying attention you'll get lost in their hypnotic, off-kilter rhythm. "UGH!" is a bit slower, but Healy doesn't spend a moment mincing words about the woes of his drug problem, even though it sounds a bit like Parliament Funkadelic karaoke.
"And you're the only thing that's going on in my mind / Taking over my life a second time / I don't have the capacity for fucking / You're meant to be helping me," he belts.
The album's colour palette begins to mute a bit after the vibrant opening but that isn't a bad thing. The sound, while eclectic, is united by Healy's frontman charisma, equal parts humorous and insightful. Standard synth pop isn't really turning heads these days, and The 1975 are keenly aware of that.
On "She's American," he balances cracks about a girl making fun of his British teeth with a warning about mistaking the frenzy of the moment with actual love. It's a difficult act to pull off, but it works because he sells both lines, and there's an underlying solemnity beneath the gooey synths and guitars.
Always willing to incorporate unorthodox influences and stretch the expectations of their sound, The 1975 try some more ambitious things here than they did on their debut, which was more straight-forward synth pop.
"The Ballad of Me and My Brain" begins with a soaring choir, equal parts angelic and synthetic, like something off Autre Ne Veut's last project. It transitions into "Somebody Else," a slick late-night dance record that features Healy's voice being pitch-altered, doubled, chopped up and auo-tuned over its near six-minute run time.
The title track is rich and textured, a dream-like sketch of a song that eschews verses and hooks for an undulating, ambient groove.
Listening to the album transition from frenetic funk to impressionistic electronica is a surreal experience, but it isn't what Healy expects most listeners to do.
"It's quite an intense listen if you do the whole thing, I'll admit that," Healy told Billboard when asked if he expects some listeners to cherry-pick tracks. "Nobody consumes music in a linear way so why create music in a linear way? But I wanted it to be everything I love musically, and I love lots of things."
It's certainly understandable why Healy said that, since many of the elements of the record don't make a ton of sense together. "She Lays Down" is a bit of a by-the-numbers acoustic ballad. "Nana" is similar, but dressed up in expensive clothing with crunchy drums and big bass.
Not every moment of I Like It When You Sleep works perfectly, but it's exhilarating to hear a band stretch past their comfort zone in so many different ways. There's a reason that many bands who trafficked in the same synth pop sound as The 1975 back in 2013 aren't particularly relevant names nowadays, so to hear Healy and co. pack their second album with as many different sounds and styles as they did is both a welcome sign of growth and perhaps a bit of a survival technique.
Get the Best Fit take on the week in music direct to your inbox every Friday