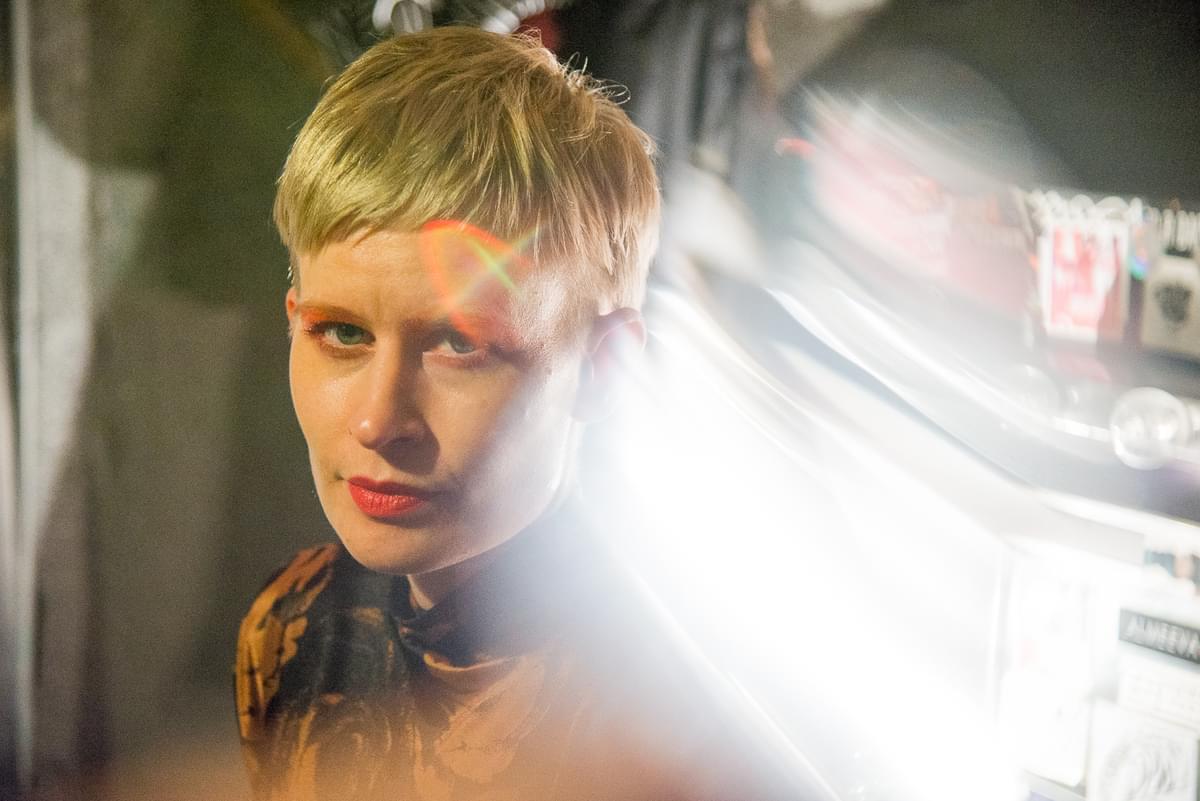 Jenny Hval goes fantasy record shopping at Le Guess Who? Mega Record Fair
08 September 2017, 13:00
While the main attraction of Utrecht's Le Guess Who festival is clearly the abundance of musical riches, curated this year by Perfume Genius, Grouper and Shabazz Palaces, the gathering also hosts the world biggest CD and record fair.
We've asked some festival attendees to pick some records they'll be keeping an eye out for during November's festival/fair, and the next artist to make their choice is the current Best Fit Album of the Year holder, Jenny Hval.
1
Which three records would you be on the hunt for at the world's biggest record fair?
"Disclaimer: I am no record fetishist and this scenario will have to be entirely fictitious. I would never go to a big record fair...I'd rather cruise Discogs late at night. I would also never buy an expensive out of print record. So this will be a bit random!
But...if I'd found the Su Tissue album Salon de Musique anywhere (cheap - but I don't think I would, cheap or expensive), or a copy of Annette Peacock's I Got No Feelings (which is perfectly possible to get hold of), I'd get those. And I wouldn't mind finding the Steve McQueen album by Prefab Sprout (which I could probably easily find…anywhere?), because I just remembered that I don't own it and I think it's a bit rude of me because I've listened to it so much."
2
When and how did you get to know these records?
"Before my record Apocalypse, girl came out, Joakim Haugland (of Smalltown Supersound) sent Salon de Musique to me, and I really loved it. Su Tissue is the name of the label I work with here in Norway, actually.
My father has always been a fan of Annette Peacock's work, and I listened to her music growing up. I love her.
I always stayed away from Steve McQueen because I thought only sleazy jazz-pop musicians with terrible taste liked it. But then I heard a few songs when I was touring three years ago, and it really drew me in."
3
What's so special about these albums, and why would you recommend them to others?
"Su Tissue is a wonderful rogue mix of Steve Reich and Virginia Woolf.
Annette Peacock: This album is so simple and so complex, occasionally conventionally beautiful, but persistently stubborn. It's beautiful and confusing. You think you know where the songs are going - but you don't! And to embrace that chaos is the best listening experience.
Side note: ALSO I'm doing laundry while writing this. My washing machine is doing its spin cycle, making a high-pitched drone, and that sound and a synth on the Peacock album are playing the same note)
Prefab Sprout: I love the spiral shapes of the best songs on this album. Some of the best songwriting architecture I've heard. Songs like 'Appetite' feel like those novels where you go back and forth in time, but it's all happening at once. That sounds so confusing…but it's not. It just creates pop hyperspace. Also, I have no idea how that cheesy production can sound so good."
4
What album have you been listening to the most over the last year?
"I'd say all of Sarah Davachi's albums, maybe The Untuning of the Sky more than the others because that was the one I heard first. She makes drone music that sounds both intensely personal and emotional, and sublime and subtle. I love everything she does."
Jenny Hval performs at Le Guess Who on Friday, 10 November, together with Protomartyr, Mount Eerie, Weyes Blood, William Basinski, Moor Mother, Kelly Lee Owens, and many more. Full line-up and tickets can be found at the festival website.
Get the Best Fit take on the week in music direct to your inbox every Friday