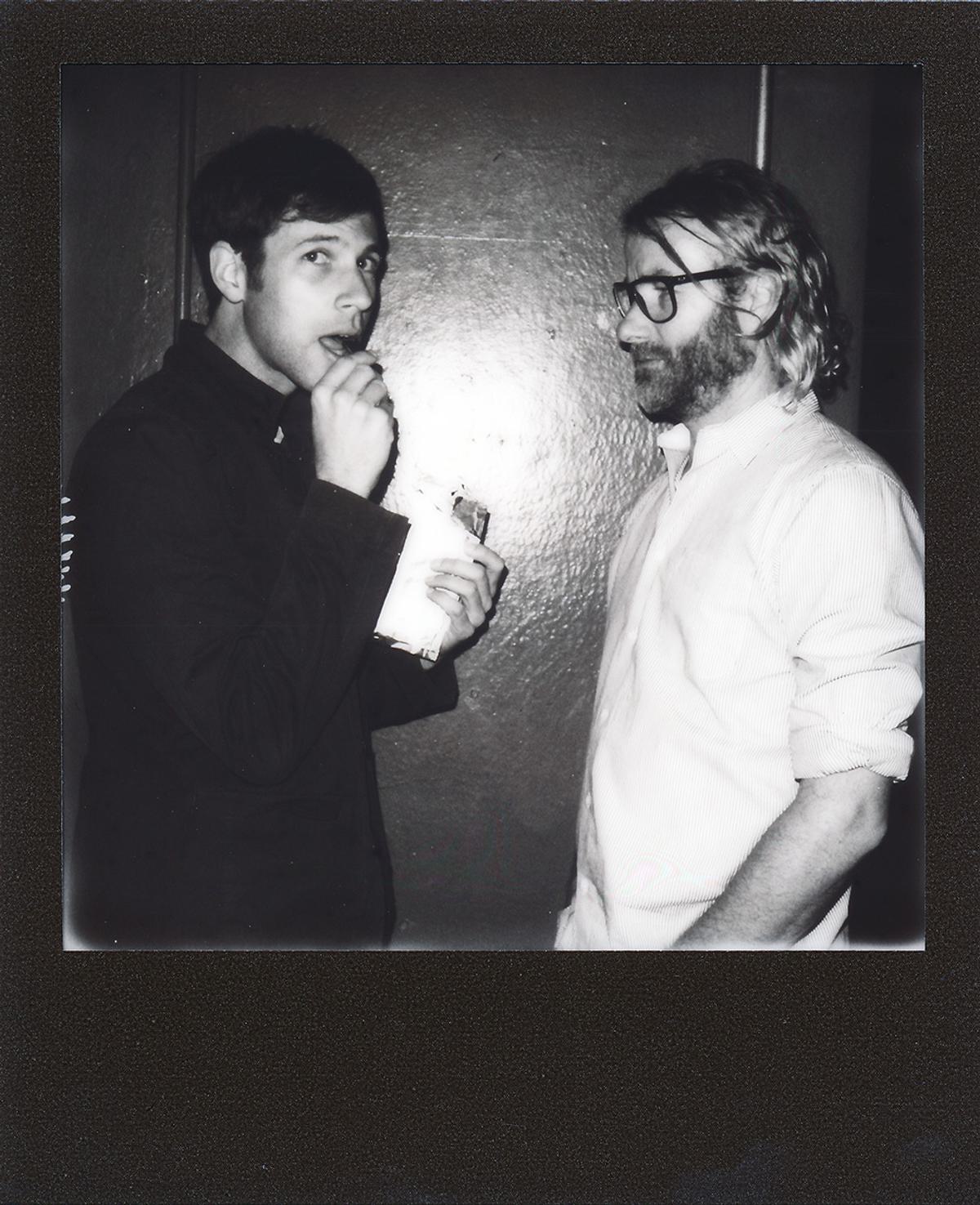 Polaroids with EL VY
22 December 2015, 10:00
Their debut LP, Return to the Moon,, including the singles "Need a Friend", "Paul Is Alive" and "No Time To Crank The Sun" is out now via 4AD.
We gave the album an 8.5 in our review, where we decided "it's complex, witty, and - crucially - taps into a side of each man's creativity in a manner hitherto unseen."
Following their London shows they headed to Manchester's Gorilla, and we found "Return to the Moon" inspire[d] a full-scale singalong - "the first time anybody's ever sung the 'Serpentine wall' line back at us", says Berninger - and "I'm the Man to Be", scored through with a infectious groove and lyrically toeing the line between the sublime and the ridiculous..."
Their European tour has seen shows in Copenhagen, Hamburg, Amsterdam, Cologne, Berlin, Brussels and Paris.
We also caught their brilliant performance on the second night in London, where they played the entire album in full, in live photos.
BW 2.0 Impossible Project 600 type film by Impossible and shot on Polaroid 600 series by Jason Williamson.