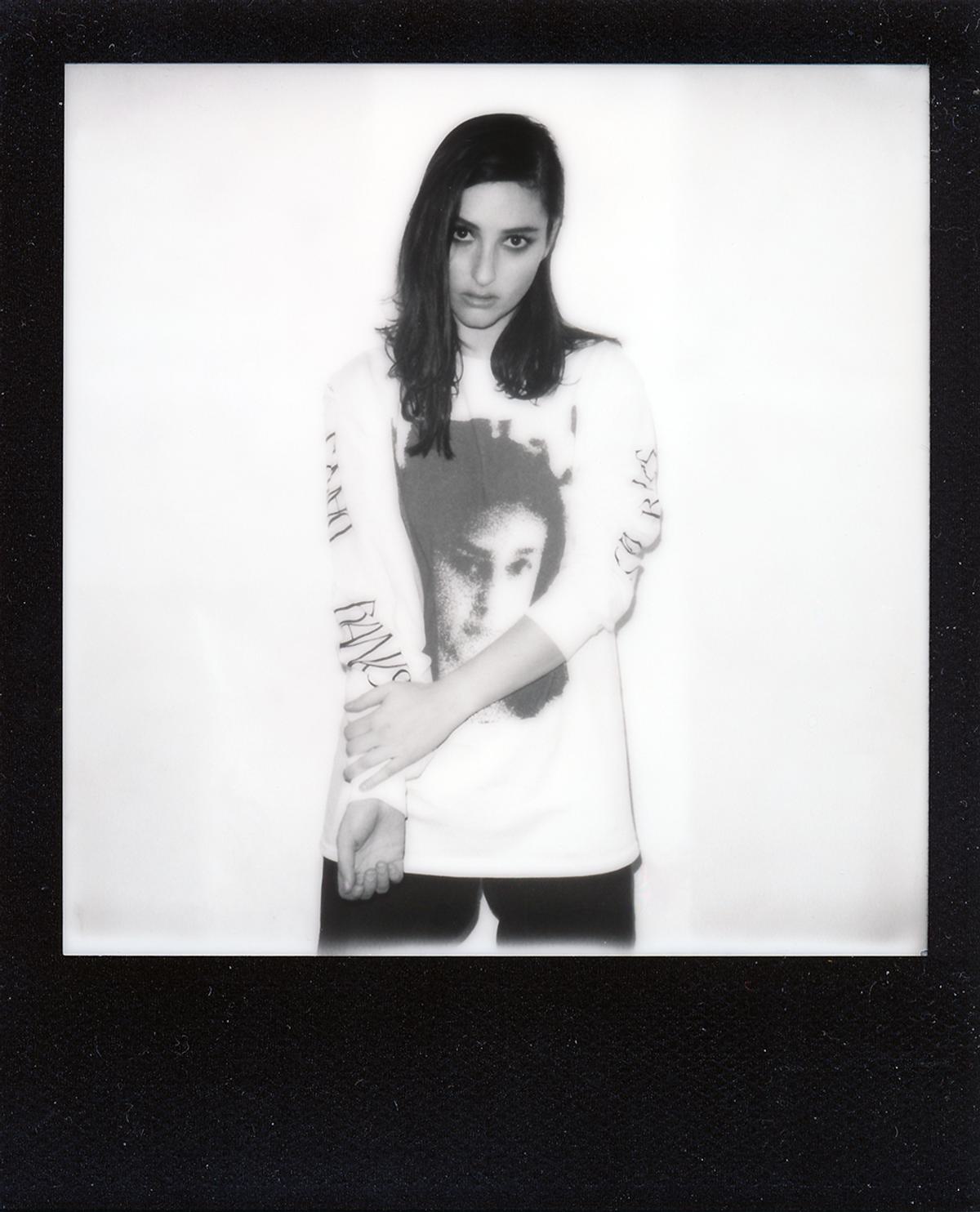 Polaroids with Banks
14 March 2017, 08:30
As she rounds off her UK tour with a headline show at the Roundhouse, we catch up with the alt-R&B singer for some analogue Impossible Polaroids.
We've been big fans of Banks since first catching our attention with the early EPs, Fall Over and London as well as debut LP Goddess, and the singer-songwriter continues to impress with the latest record The Altar, available via Virgin EMI.
Our review summed up it best "The Altar is BANKS at her most confident and most empowered; tough and willing to accept her imperfections without a care for who's listening. "Fuck With Myself" is this ethos in a nutshell. So tied up in other people's opinions, she decides to ditch all that and put herself first. Throughout the record, you can almost hear the shackles of doubt snap and crash to the floor."
In our in-depth interview, Banks further explained "Fuck With Myself": "I wanted to put something out that was about self-empowerment and not caring what other people thought of me or my music,"
"It only matters what I think of my music and of myself. That's what the track's about. Initially it was written because... well, it says it: 'I fuck with myself more than anybody else.' You can't care too much what other people think of you. That's an unhealthy way of living."
Following the UK shows, Banks is set to play Coachella, Governors Ball, Firefly, Electric Forest and WayHome Music and Arts festivals.
BW 2.0 Impossible Project 600 type film by Impossible and shot on Polaroid 600 series by Jason Williamson.