10 Things You Need To Know About Sigrid, BBC Sound Of 2018 Winner
12 January 2018, 10:15
Sigrid, our favourite new Norwegian popstar and one of our five personal Ones To Watch For 2018, has been crowned the BBC Sound Of 2018 winner.
Bergen-based Sigrid beat competition from an impressive longlist to come top of the pile, with Pale Waves, Khalid, IAMDDB, and Rex Orange County rounding out the rest of the Top 5.
The 21-year-old artist, born Sigrid Solbakk Raabe in Ålesund, released her debut single "Sun" in 2013, but it wasn't until the last couple of years that she really came into the spotlight across the globe... thanks, in part, to the success of pop masterpiece "Don't Kill My Vibe". Now the newly crowned BBC Sound Of 2018 champ is ready to dominate the world over the next 12 months with a wealth of hard-hitting belters and honest pop gems.
But before that all kicks off, we've dug up 10 crucial facts you need to know about Sigrid...
The success of "Don't Kill My Vibe" surprised her
The co-write with Oslo-based Martin Sjølie (Rachel Stevens, Ella Henderson) was always gonna be a hit, but the eventual release was even better than Sigrid ever imagined.
"I knew I had a good feeling..." she tells us. "I had no idea it was going to go so fast, or that last year would be as crazy as it turned out to be! I still love that song and I'm very happy it was my debut international single. Martin's the producer and songwriter I work the most with and I'm very happy I got a friend and long-term collaborator out of it as well."
She has a musical brother named Tellef
Her whole family actually has a musical streak. Last year she told us: "My dad and my mother are not musicians but they really love music and we always had music around us. And my grandfather, he loved to sing - and my grandmother was the one who taught me how to play piano. My sister is a singer, an amazing singer!"
Brother Tellef Raabe is also working in music as a composer and artist, using his rich baritone to devastating effect (though he's currently studying in Cambridge). Sigrid actually appears on his recent single "Sister" (not about Sigrid but their sister Johanne, an artist who left Norway some years ago) and there's some adorable home footage in the vid you can check out.
She's done a LOT of covers
Studying law was a back-up plan
"Sigrid's got unique talents," Tellef told us late last year. "She'd have gotten into the music industry at some point, but she could also have done something else. She's a really clever girl, she still says her Plan B is studying law."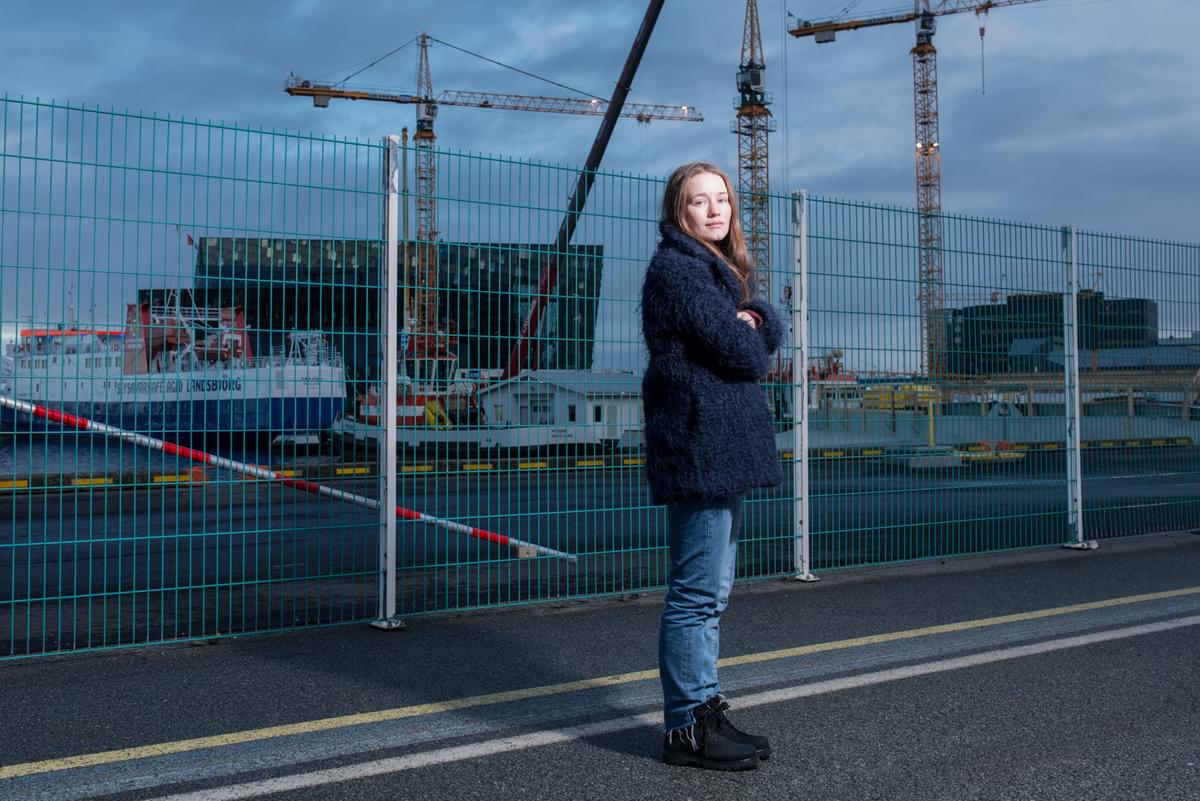 "Don't Kill My Vibe" has been immortalised in Simlish
As part of an expansion pack for The Sims 4, Sigrid recorded an alternate version her mega-banger in the franchise's native tongue. It's basically gibberish, but you can hear it on the radio in-game. Sigrid is one of a number of artists who've had the honour of being asked to record a song in Simlish, along with Katy Perry, Paramore, Lily Allen, and My Chemical Romance.
She has a family tradition of singing Neil Young at Christmas
For the recent End The Silence campaign in aid of Hope And Homes For Children, Sigrid revealed her love of Neil Young's "Give Me Strength".
"I remember I was in our living room... and I found this songsheet, and it was all like Neil Young songs because my dad is a huuuge fan of Neil Young (my mum is a big fan as well)," says Sigrid. "This is just when I'd learned to play guitar. I found 'Give Me Strength' and I fell in love with the song. I learned it and then I put it over to the piano and my dad came over and was like 'this is really, really nice'... it kind of turned into a family thing. After that, we started to sing this together every time we're home for Christmas with my sister, my brother, my mum, and my dad!"
Sigrid studied dancing for a decade
"I danced for probably 10 years," she told us last February. "I did ballet, modern, jazz, and hip-hop… I love dancing, but I never thought my songs would fit choreography on stage. It felt more natural just to jump around."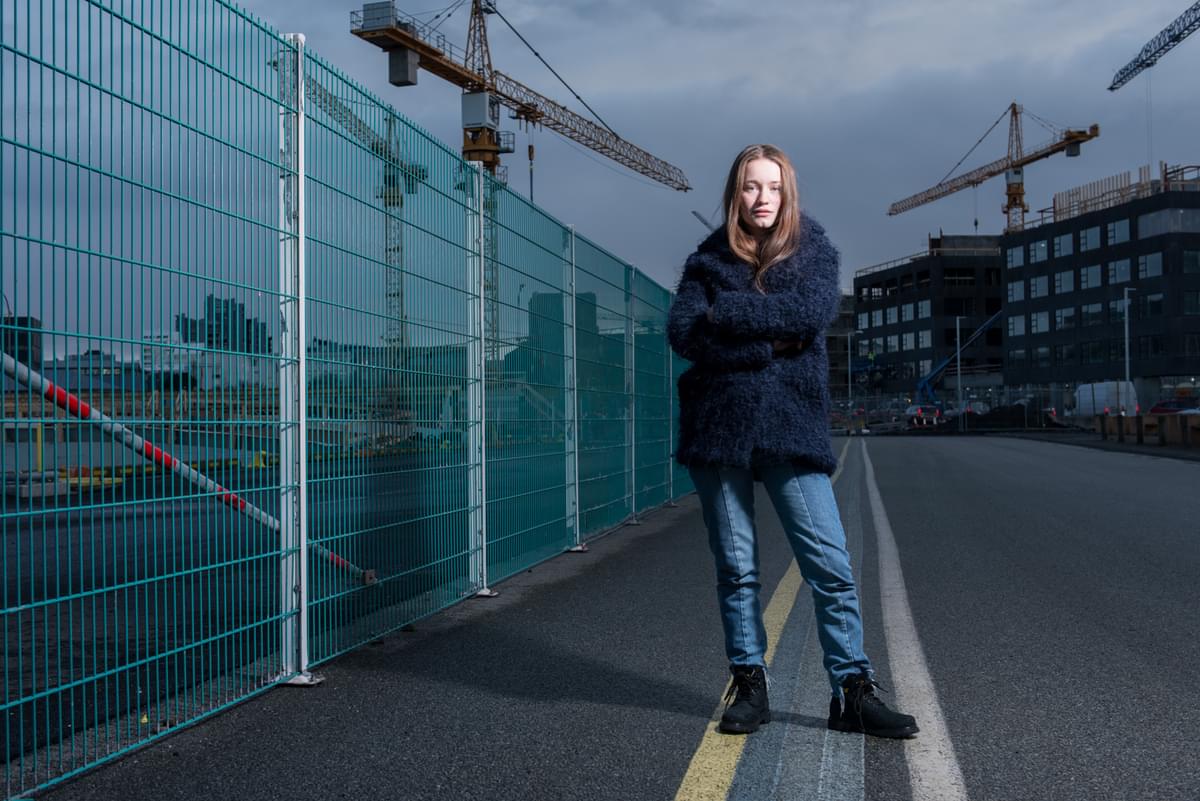 She was in a Turbonegro fan club
"When she was 11 I made her a member of the Ålesund TurboJugend chapter," brother Tellef Raabe revealed to us recently. "She was in the fan club of the punk band Turbonegro!"
Labels were fighting to sign her
Sigrid's obvious talents won her fans in high places (Lorde and Elton John were two early ones), not least in the offices of major record labels. During a trip to Island (who she eventually inked a deal with), Sigrid played a short set that knocked everone's socks clean off.
"It was stripped-back keyboard and vocal," says Annie Christensen, Sigrid's A&R at her label Island Records who was in attendence. "It was one of the most moving meetings I've had, and I've worked here for 13 years."
After that the label quickly flew to Bergen in a bid to sign Sigrid (Christensen says they took "affirmative action" knowing others were in the race). After an evening of food and shuffleboard, the deal was struck. Sigrid says that it's these kinds of gestures that impressed her about Island: "Signing a deal is a huge decision. When you do this, you want to do it long-term and build a strong relationship, because this is my second family and that's how it needs to be. You're working together a lot and need people you get along with, but it's also important to work with someone you know is going to go the extra mile, who really wants this."
Sigrid's album might be out this year
"I don't want to promise anything, but I can say that I think it's going to be out in 2018..." Sigrid says. "The most important thing for me is I want it to be as good as it can be. It's crazy, I'm making my debut album."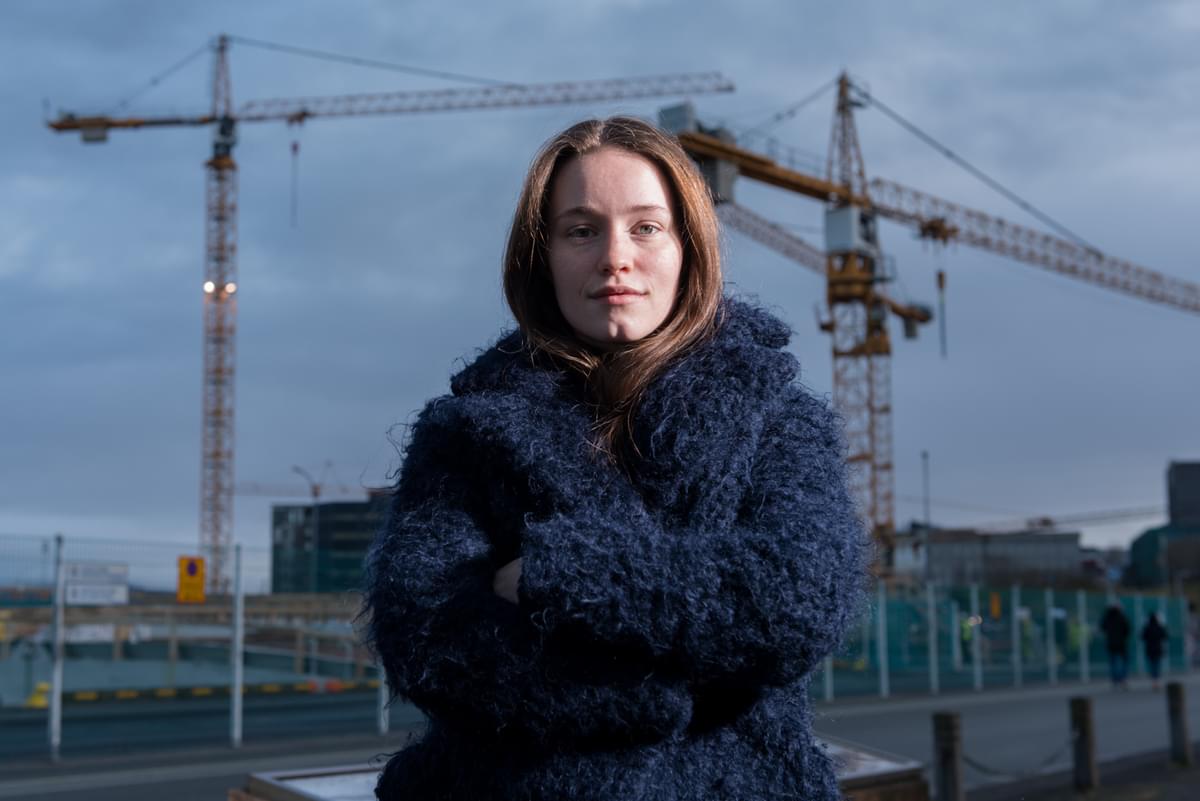 Get the Best Fit take on the week in music direct to your inbox every Friday