British Theatre – As The Leaves Are To The Limbs [Best Fit Premiere]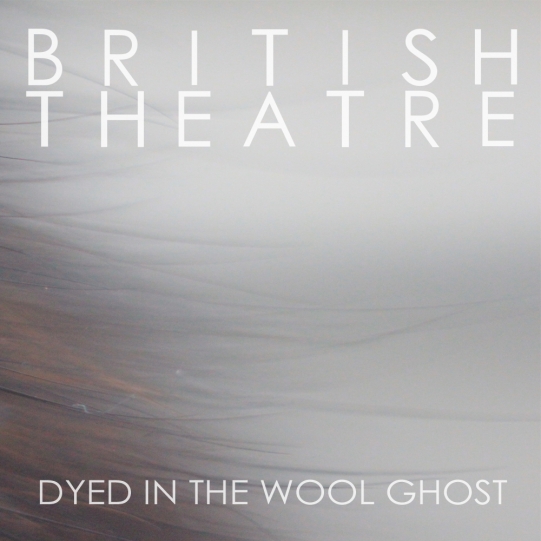 Earlier this year Best Fit introduced you to British Theatre, the new project from ex-Oceansize members Mike Vennart and Richard A 'Gambler' Ingram. Their beautiful, brittle debut EP had many of the melodic hallmarks of the much-missed Manchester band, and yet managed to feel very much like the work of a new outfit – a record that sounds, as we wrote at the time, "as if Vennart and Ingram have ensconced themselves in a windowless room for a long, blurred night of the soul, and just hit record."
Today we are very pleased to premiere the first track from British Theatre's new EP, the delightfully titled Dyed In The Wool Ghost. Sprawling yet assured, 'As The Leaves Are To The Limbs' is a fascinating next move from a band with the capacity to make a truly special record. Dyed In The Wool Ghost will be available to pre-order on vinyl from the band's Bandcamp from Wednesday. In the meantime, read Vennart's introduction to the record and stream 'As The Leaves…' below.
We're really happy to finally present this record, our second EP. It's actually been on the verge of completion for ages, sitting in the corner, all needy and neglected. It kinda feels a bit like British Theatre's debut proper, given that the other one was digital only and this is available on coloured vinyl for people to gawp at and stroke.

Like the first EP, this record was made at home in the company of cats, but this time with a couple of guests to spice shit up. Our good friend Joe Lazarus played drums on two tracks (one of which you can hear here). We ventured out of our pokey studios to record him at the home of none-other-than Steve Harris of Iron Maiden. A very surreal day that was! Sadly the great man wasn't home, or we'd have him galloping all over the record. Joe's drumming make us sound a bit more like a band this time around.

Gambler's sister Alison also plays some sweet horns on 'As The Leaves Are To The Limbs'.

The lyrics are about skeletons, love letters, manipulation, psychopaths and Peter Cook.

We hope you like it.