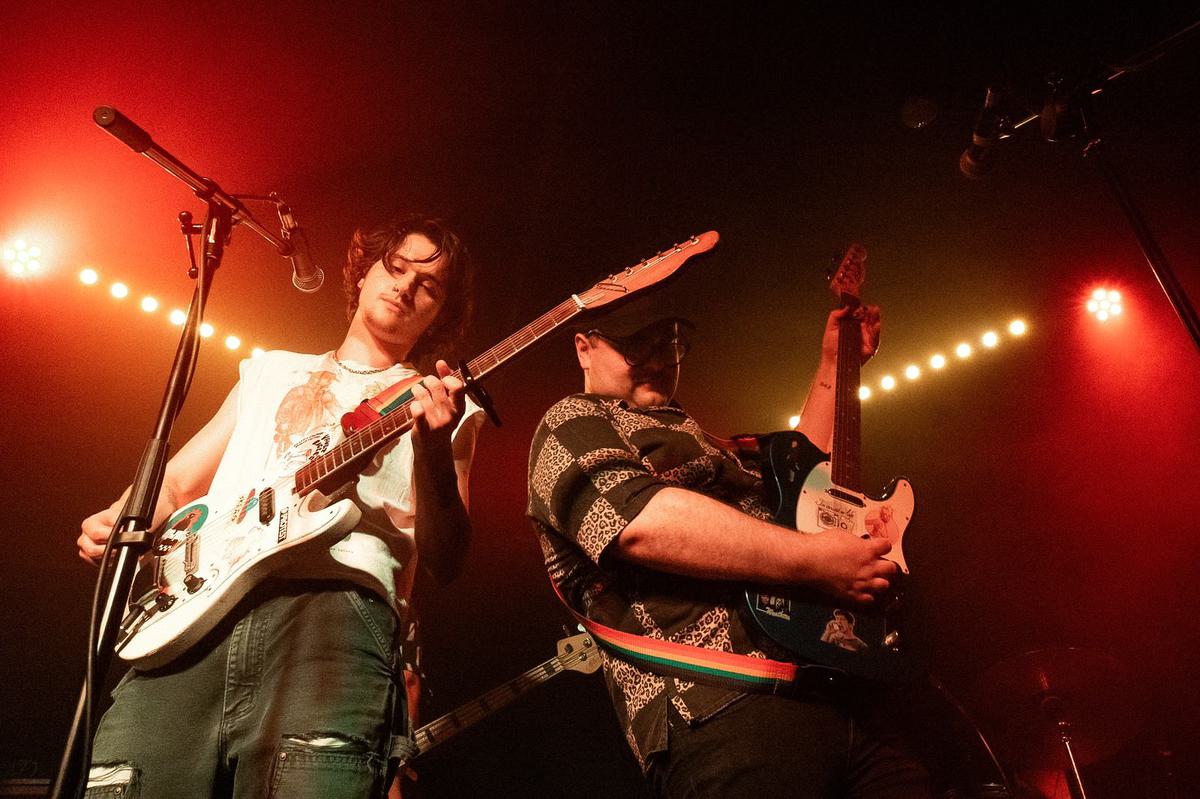 UR EX BF deliver cool expanse on "Lady Godiva"
Manchester-based band UR EX BF make their debut with the perfect end-of-summer soundtrack in "Lady Godiva", fuzzily welcoming in a cooler season.
Cooler is meant both literally and figuratively when it comes to UR EX BF; their muted chords, bright rhythms, slacker guitar solos and vocalist Alex Harvey's smooth tones come together on their latest track to create a sound that is very cool indeed.
Though the five-piece are based in Manchester, on "Lady Godiva" they could just as easily be pacing New York City's busy streets with a Strokes-y tinge to their sound. Likewise, with the odd gang vocal and beachy guitar line, they pull on hints of Cali, Melbourne, and even more niche scenes like the buzzy indie-punk of Brighton. With plenty to discover in their melting-pot of a base, UR EX BF help themselves to a lavish palette of sounds, blending them into something that sounds effortless.
Harvey, alongside bandmates Max, Gary, Reiji, and Lucy, have been making their name on the Manchester live circuit, tapping into the vitality of the city's rich DIY scene as well as the queer circles the band are a part of.
From shows supporting emo tribute bands, a fitting nod to UR EX BF's love for a bit of My Chemical Romance or Creeper (a nod that doesn't quite find its way into their sonics, but is present in their emotional core and slick lyricism), to an upcoming debut headliner at Club Academy, UR EX BF have honed their sound in the room with the people they want to reach, before distilling it into "Lady Godiva"s nonchalant groove.
Discussing the track's origins and creation, Harvey explains "I wrote Lady Godiva years ago, when I was about 20 maybe, and it's not really about anyone personally. It's a mix of a lot of different girls who I'd seen and it hadn't gone very well, and I've melded them all into one person. It's not particularly serious, and it's been really nice to see it come to life - I originally wrote it as a solo artist, and everyone in UR EX BF has really added their own creative influence."