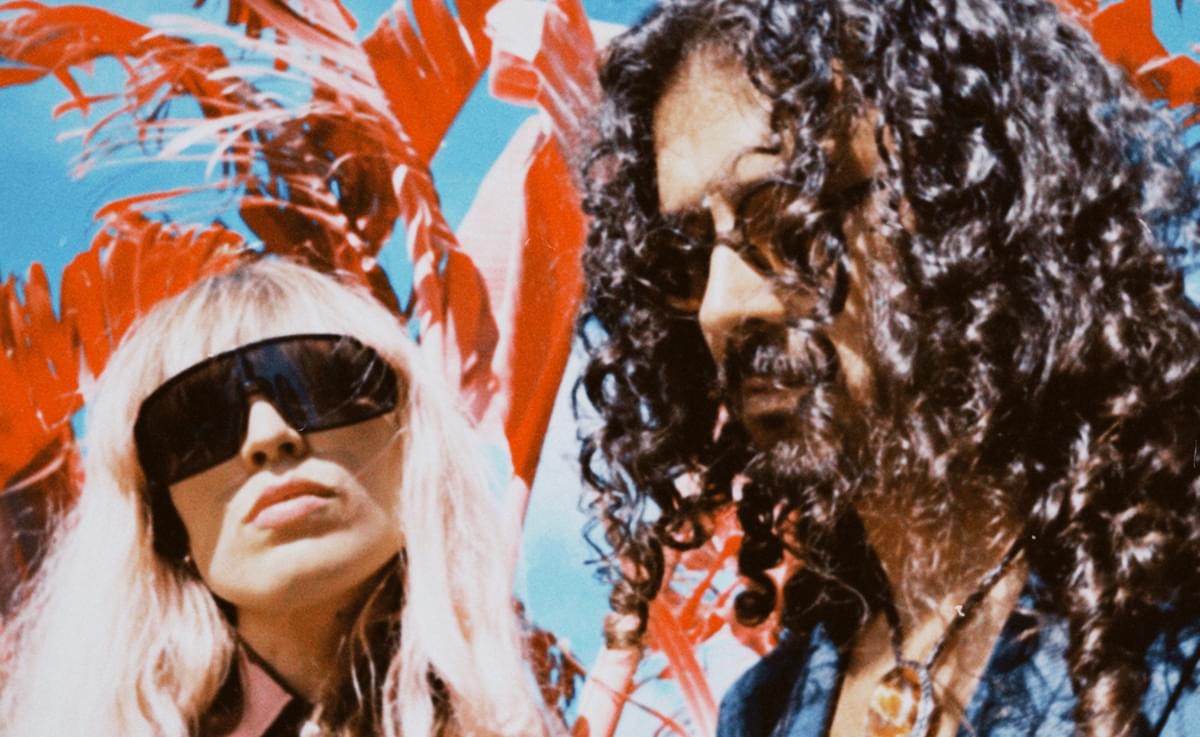 Thandii emerge with satirical charm in "Give Me A Smile"
After touring with big names like Michael Kiwanuka, Tegan and Sara, and Mumford & Sons, Graham Godfrey works with partner Jess Berry to make fresh, nifty music of their own - Thandii.
Under the vibrant Margate sun, two-person act Thandii have been cooking up their debut record. Comprising Jess Berry and her partner, percussionist Graham Godfrey, the band's set to drop a double A-side before releasing the album, titled A Beat To Make It Better.
A Beat may be their debut album, but they're far from rookies. On Spotify, the duo's songs have accrued impressive numbers, with over 150,000 streams so far. It's unsurprising that their new track "Give Me a Smile" sounds polished and self-assured. No freshman jitters here.
Thandii fashioned the captivating instrumentals first. "We'd been writing the music for this particular song without knowing what it was going to be about," explains Berry. She wanted it to be "strong and empowering," however. When a stranger catcalled her on the street, the song's subject matter crystallised. She got home after the incident, she says, and told Godfrey, "I want it to be about this."
Berry croons chilling lyrics, the dark content contrasting with her silvery vocals. Initially, she sings from her catcaller's POV. "Hey, girl, give me a smile… Did you hear what I said?" Despite her cool delivery, these aren't pleasant words, as punctuated by the fearful lines that follow. "I'm gonna fake that a friend's on my phone… I'm gonna make my way to my home," she later sings. "Please don't follow me." The act of making art from it helps the victim reclaim her agency.
The music is rich and packed with many different elements. Fittingly, Thandii's personal studio is called "HaloHalo Studio." Halo-halo's literal meaning is mix-mix in Tagalog, one of the Philippines' roughly 180 native languages, and the mother tongue of Godfrey's mum. The term also refers to a Filipino dessert, a rainbow-hued mélange of all things sweet.
Godfrey's pride in his heritage is palpable from the band's logo alone. It's rendered in the curves and swashes of Kawit, a typeface modelled after vintage letterings found in northern Philippines' Tagalog regions. Another way it's been incorporated is through the music itself.
Kulintang, a gong chime-based instrumental form that's been practised across Southeast Asia for countless centuries, can be heard in the song. This ancient Asian practice is blended smoothly with modern and/or Western elements like trip-hop, experimental electro-pop, and bossa nova.
Despite the abundance of influences, "Give Me a Smile" avoids being a mess; it is a tightly produced, sonically cohesive track, and one you'll find hard to stop listening to. It's a great way of setting expectations for the upcoming album. Thandii's musical future bursts with brilliant colour, much like the luscious dish after which their studio was named.
Get the Best Fit take on the week in music direct to your inbox every Friday