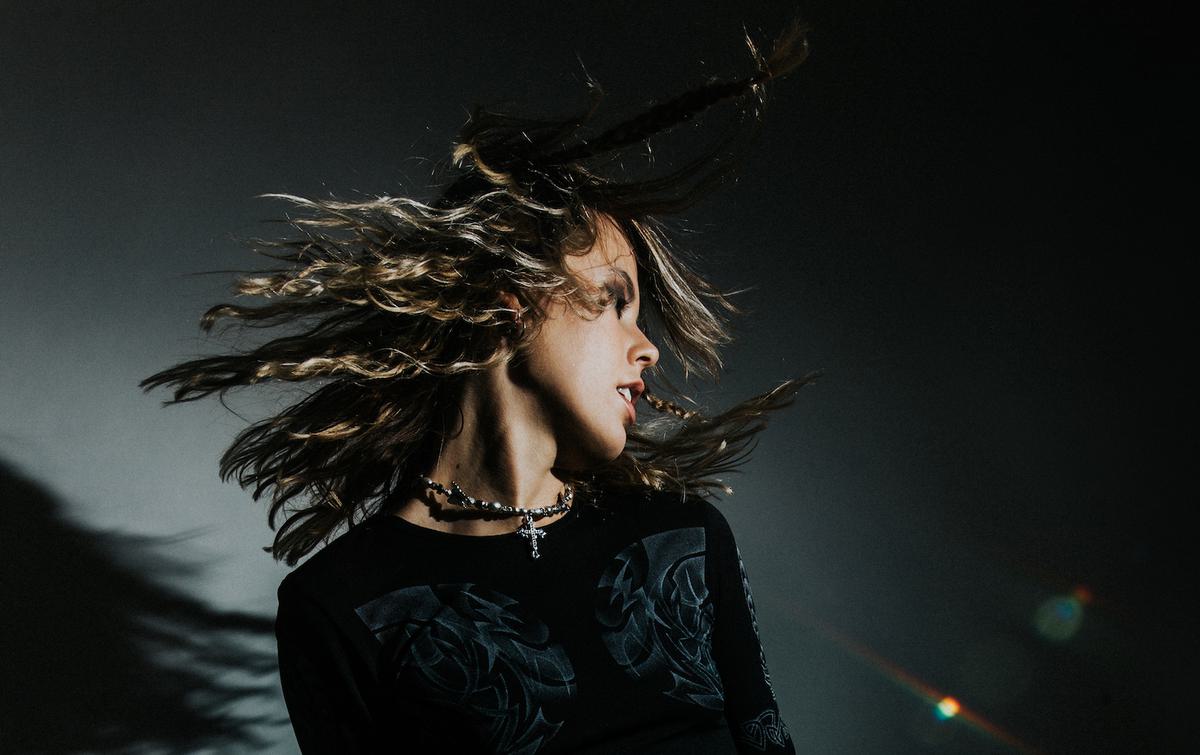 THALA darts through memories of a past relationship on "Twotwentytwo"
On her latest EP Twotwentytwo rising indie star THALA, by way of London and Berlin, works through inner demons on a cinematic scale
THALA was a diving instructor in the Canary Islands when she first tried her hand at guitar. At the time she was only trying to win a bet, but something clicked, and next thing she knew she was back home in Berlin busking full-time, digging deep into her rawest emotions for material. Now based in London, THALA continues that journey of self-discovery in latest EP Twotwentytwo, alongside a brand new single of the same name.
Like Bully and Snail Mail, her music is influenced by 90s alt-rock, drawing strength from vulnerability and letting soft, almost-whispered verses build up to thundering choruses. Her lyrics are melancholy but beautifully-drawn, recalling the emotional intensity of Mazzy Star or Slowdive. When she sings "I got used to watching movies on my own" in opening track "It Was You", she sets the scene for a wistful, diaristic record, where reality is played back through a lens that is rarely rose-tinted.
Title track "Twotwentytwo" finds her in reflection about a lost relationship, torturing herself over things she might have done differently. The music video is just as introspective, using eerie, surveillance-style footage to capture that strange kind of loneliness specific to crowded train stations. We catch furtive glimpses of THALA as she darts between platforms, her head down and headphones on. Meanwhile the song itself is packed with searing, emotionally-charged crescendos that wouldn't sound out of place on a season finale.
As with previous EP In Theory Depression, THALA found the process of making Twotwentytwo deeply cathartic. These six songs see her revisiting painful chapters in her life, combing them for meaning and trying at last to heal. Previous single "Windowsill" explores feelings of rejection in a relationship where physical attraction isn't matched by emotional intimacy. "Honey (I Hope You Understand)" finds her admitting to herself that she can't save others until she has figured out her own needs, and "I Know When You Care" focuses on her parents' divorce. "Music is the fuel to heal ourselves in whatever way we need," she says of the project.
After she's worked her way through a few demons, the EP ends on a tender, hopeful note, with THALA sitting in a Californian fairground at sunset sending good vibes into the universe. So what if it took a few solitary movie nights to get here? This is the sound of an artist ready to star in her own life – instead of just rewinding to the most painful scenes.