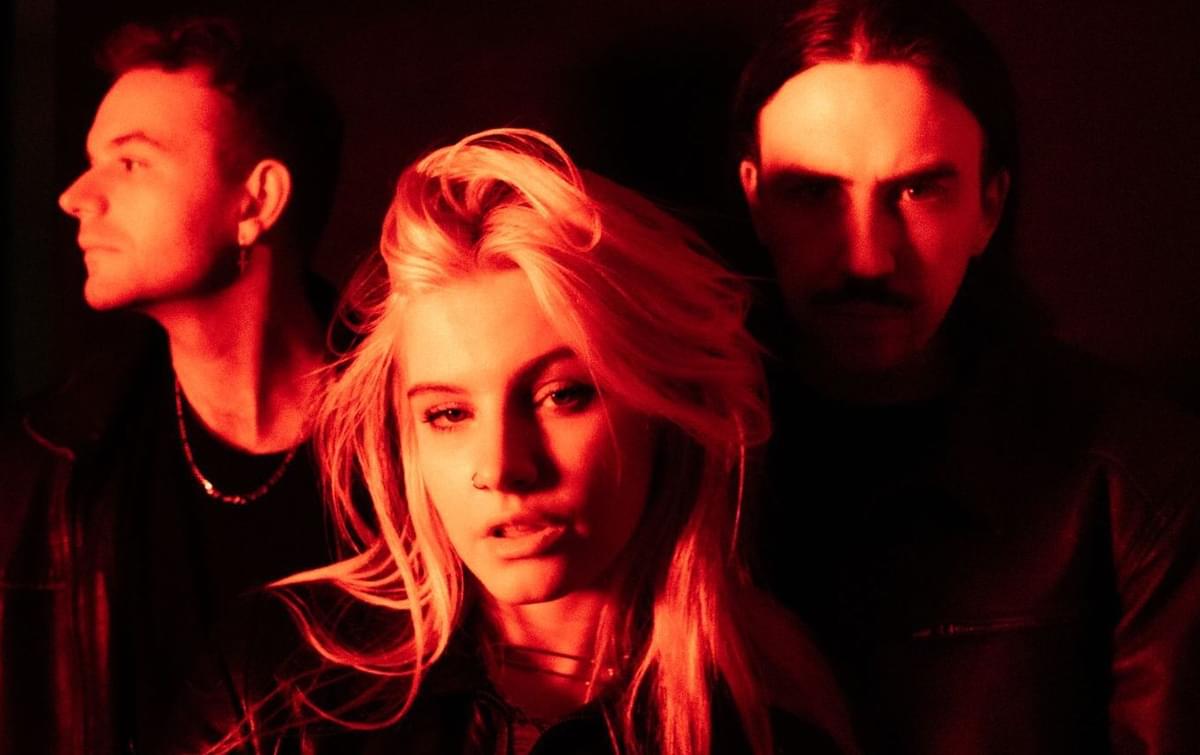 swim school's "Delirious" teaches how to bat lashes and give the finger
Having suffered one sexist indignity too many, Alice Johnson and band swim school rage against chauvinism at their own concerts in their latest track.
You get to the venue, unpack your gear, learn where everything/everyone is, and then head to the stage for soundcheck; you've done this a dozen times. The guy – and it's almost always a guy – at the mixing board is stoic. You ask a simple question and grit your teeth, here it comes.
As vocalist Johnson explains, "2022 was our busiest year yet, we travelled the whole of the UK playing new venues and meeting new sound engineers, but not every encounter was good. I experienced a lot of sexism and a distinct lack of respect when it came to working with the majority of male engineers: constantly being patronised and led to feel as though I wasn't good enough."
Though, if you're swim school, you also have a pen and a recording studio. "Instead of letting it get to me," she says, "I wrote 'Delirious', a reminder that insecurities are at the root of sexism. The lyrics are very tongue in cheek, almost making a laughing stock of the person who is being misogynistic."
Her frustration has culminated in a red mist that makes "Delirious" sound like the music of a different band. Gone are the claustrophobic and gauzy, Cocteau Twins-ish guitars of swim school's first two EPs. In its place is a fried amplifier forever threatened to be swallowed by its own feedback.
During the verses, Johnson forces herself into a whisper as she struggles to contain her disgust. "This happens to me every night / I can never do it right . . . I know you've made up your mind / as soon as I come into sight."
At the chorus, whatever's left of the handbrake has broken off. Without so much as a shift in tempo, the band raises its levels to nearly – and perhaps metaphorically – shredding the mix. The distorted bass guitar draws a parallel to Sonic Youth's "Kool Thing".
While this drastic shift in tone won't hurt already-rampant comparisons to Wolf Alice, it will certainly whet appetites for swim school's forthcoming EP. The four-song Duality is scheduled for 2 June on LAB Records. Recorded with Iain Berryman, the set aims to showcase this developing side of the band.
"I saw the quote "Duality is a situation in which two opposite feelings exist at the same time" and that described the EP perfectly," Johnson continues. "There are 4 tracks on the EP: two love songs and two angry songs. The songs are based on experiences that I have gone through at a certain point in my life. The fact that you can feel contrasting feelings at the same time can be confusing and take a toll on you mentally, but I find that writing is the best way to cope with it."
Get the Best Fit take on the week in music direct to your inbox every Friday