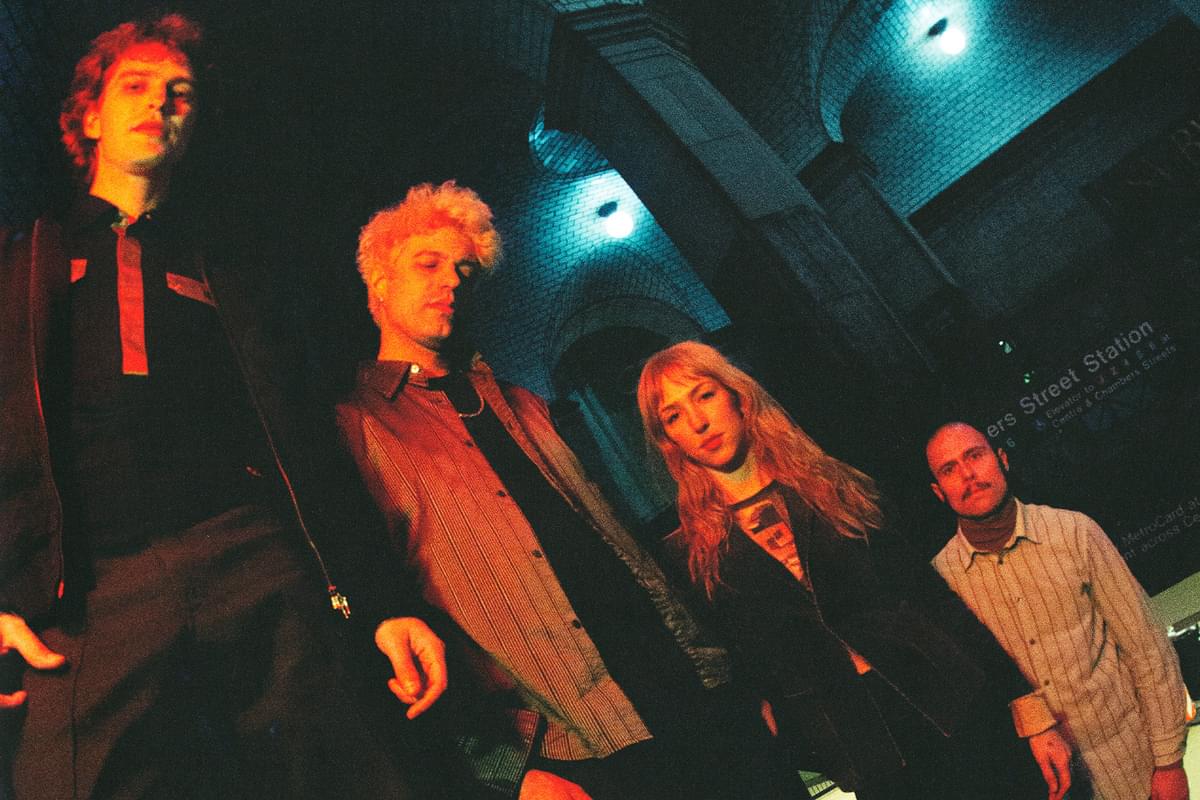 Strange Ranger lend a wistful yet sparkly energy on "She's on Fire"
With the new cut and its accompanying video, NYC-based band Strange Ranger announce their new album via Fire Talk.
Having relocated from Philadelphia to New York City, Strange Ranger are now part of the downtown music scene with their contemporaries The Dare, hyperpop sibling duo Frost Children and Blaketheman1000. It's as if the band's history starts from now on.
Originally going by the name Sioux Falls, the last couple of years has seen the band depart from their early days of lo-fi indie rock, crafting a sound rooted in pop, shoe gaze, and electronica. Now, their music does nothing but follow like a stream of consciousness; an uncanny passion for drab guitars, pop songwriting and a sense of isolation, melted with a vein of untethered experimentation.
"When you're young, it feels like life has a kind of arc to it and up ahead in the future, there's some point where all your experiences converge and this fog of confusion will lift and you will have arrived," says vocalist Eiger, speaking on the inspiration behind the band's new single. "This is definitely not true and increasingly, Music is the steadying hand I lean on when looking for meaning. It provides a spiritualism that feels absent from much of life and all I want is to be as close to that feeling as possible."
It's been four years since Strange Ranger released the spirited Remembering the Rockets, and Isaac Eiger (vocals, guitar, electronics), Fiona Woodman (vocals, synth, electronics), Fred Nixon (bass, electronics), and Nathan Tucker (drums, electronics), surveyed a range of electronic production techniques, determined to integrate them on the new album, titled Pure Music, which will be out 21 July via Fire Talk.
Listening to "She's on Fire", there is an intense melodic trajectory serving an infectious daydream above all our desires, true or false that they are. All those small things keep popping into your head, sweetly carried on by the dual voices of Eiger & Woodman. "And you might have stopped in 1999 / Some boring outlaw But it kept you from the rain ya / Tonight it's all alright I wouldn't linger on".
The accompanying video is inspired by another era, inspired by the iconic director Wong Kar-wai. Nick Hornby words resonate still as "Music has a great power: it takes you back to the very moment it takes you forward, so that you feel, at the same time, nostalgia and hope."
Get the Best Fit take on the week in music direct to your inbox every Friday