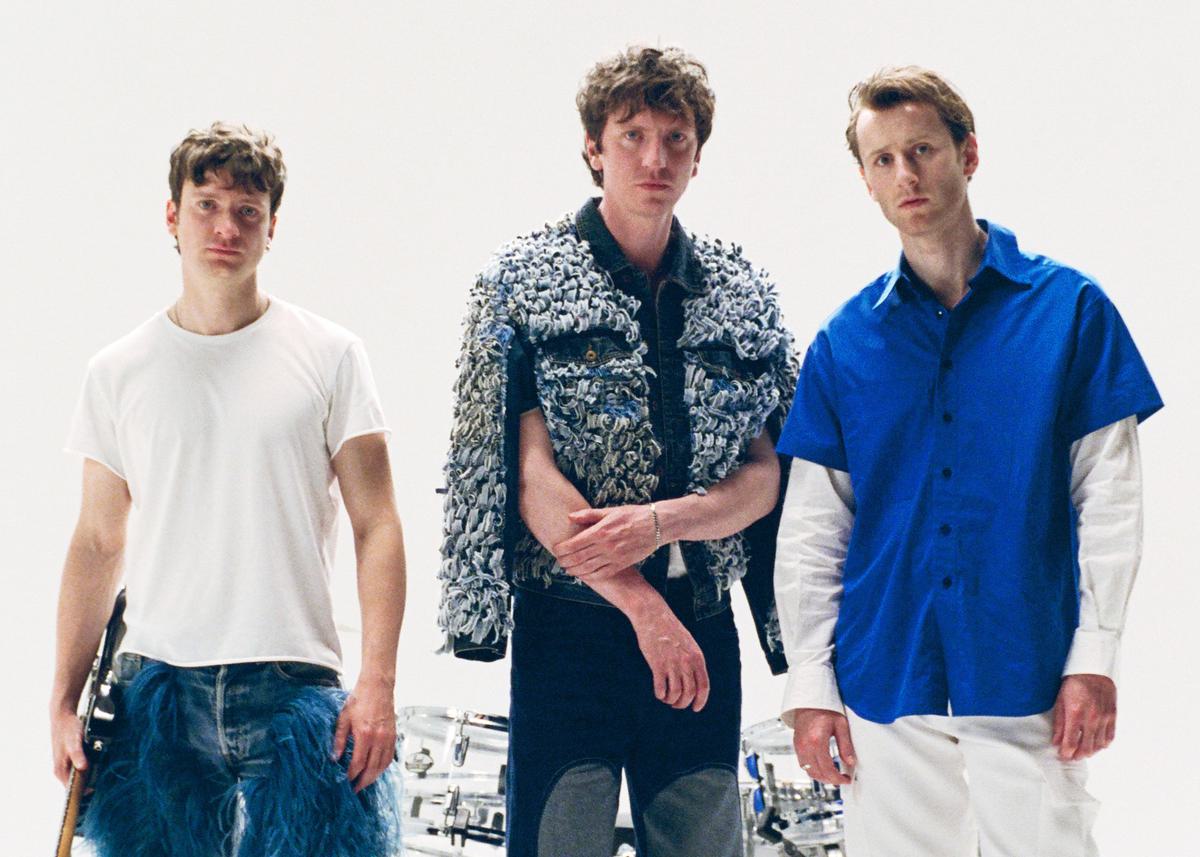 SPARKLING bubble over on the effervescent "Hey Hey Hey"
Hailing from Cologne, with a trans-European appeal, electro-pop trio SPARKLING deliver a lighter touch, serene and summery track "Hey Hey Hey"
"We Are Here to Make You Feel," proclaims the title of SPARKLING's upcoming sophomore album. Make you feel what, exactly? That's the million-pound question.
Especially since the pandemic began, it seems as though everybody has been overwhelmed with emotion at one time or another. So it makes sense that in every corner you look, 'easy listening' has been dominating the charts. Evident from Taylor Swift's chamber pop opus folklore attaining smash success during lockdown, to the minimalistic retro tune "Cupid" by K-Pop quartet FIFTY FIFTY taking the world by storm this year.It's not as though anyone wants to feel any less — we just all want to feel things apart from soul-crushing anxiety and despair. We crave gentler things, gentler music.
That's precisely what SPARKLING deliver on their latest release, "Hey Hey Hey". A shot of serotonin, the new track offers a taste of a brighter, softer style - a far-cry from the band's first album, I Want to See Everything, which was lathered with brash post-punk cuts. That's not to say that the trio have abandoned their roots, however, with "Hey Hey Hey" still maintaining the fuzzy electric guitar, spirited vocals, and touches of synth found in their debut.

The essence of SPARKLING is still there, but those elements are carefully placed in a serene, summery track reminiscent of late 2000s–early 2010s indie pop-rock. It's like a Mika or Passion Pit song refitted for our reveries in these strange times. "This song should feel like a warm hug," they explain, "It's about freeing yourself from loneliness and anxiety by spending time with someone. Sometimes the only thing that helps to get out of your own destructive headspace is to go out, get company, and do something out of your comfort zone."

Despite the clear influences, SPARKLING's lush sound is unique and formed from many different places. Its three band members grew up in Cologne, Germany, then moved to London in 2015 shortly after university, and their debut album even featured lyrics in French too. In the making of their new record, We Are Here To Make You Feel, they spent some time in an abandoned school in France as well as visiting an old Belgian village, giving the sound they created a distinct Europop flavour and anthemic quality that transcends culture.
What do they want to make us feel after all? "Hey Hey Hey" is effervescent, but far from a simplistic portrait of untainted happiness. The lyrics and musical ornaments also present themes of fear and doubt.
It's safe to say that through this new album, they'll make their listeners feel a spectrum of emotions again. This time, however, their approach is more delicate, without sacrificing the core of their sound.
"Hey Hey Hey" is out now, with their new album We Are Here To Make You Feel set for release on 27 Oct 2023. Find SPARKLING on Instagram.